To support the continued recovery of the travel sector, we at Expedia Group Media Solutions are helping our advertising partners from around the globe to reach and convert ever-wider audiences of travel shoppers via the Expedia Group brand network. To this end, we're delighted to offer our advertisers access to an exciting new set of travel consumers as we welcome CarRentals.com to the Media Solutions portfolio.
Millions of shoppers in the U.S. visit CarRentals.com to search and book the perfect car rental for their next trip, wherever they're traveling. With over 50 suppliers in 41,500 locations, in over 180 countries, the brand offers travelers a huge range of choices to suit their car rental needs. As such,CarRentals.com is a well-loved brand within the Expedia Group family, and now advertisers have the opportunity to connect with its valuable audience of highly engaged travel shoppers.
Road Trips on the Rise
There are good reasons whyCarRentals.com represents an attractive opportunity for advertisers. Notably, travelers eager to get back on the road have turned to rental cars in considerable numbers during the pandemic, driving unprecedented demand for car rental providers.
Drive-to vacations have performed well during the pandemic, and rental cars offer one of the most private, controlled forms of transportation available. According to a recent report from Phocuswright, 77% of U.S. travelers took at least one road trip in 2020, and almost a third plan to take a car trip in 2021.
This popularity is highlighted by our recent Travel Recovery Trend Report, which found that last year, almost a third of American travelers opted to drive over other methods of transportation. Findings from our recent Traveler Sentiment and Influences study further reinforce this trend towards car travel: research found that, around the world, travelers consider driving their own car or a rental car safer than other modes of transportation when taking a trip away.
A Relevant Audience for All Advertisers
CarRentals.com is used by more than half a million U.S.-based travel shoppers each month as their go-to site for searching and booking a car for their next trip. Its audience is made up of leisure travelers who tend to travel domestically and typically book a car within two weeks of traveling. Its customers are also frequent travelers, taking multiple trips per year – with the average trip lasting around five days.
With summer road trip season in full swing and travelers preparing for a much-awaited vacation, now is a great time for advertisers—from destinations and hotels, to airlines, financial services and consumer goods—to introduce their brand toCarRentals.com's highly engaged users.
For destination marketing organizations,CarRentals.com offers a unique opportunity to drive awareness and conversions by educating travel shoppers about their destination. Meanwhile, hotel advertisers can influence travel shoppers who may not yet have a place to stay, while airlines, activities providers, and other advertisers can reach travel shoppers with messaging throughout the booking process.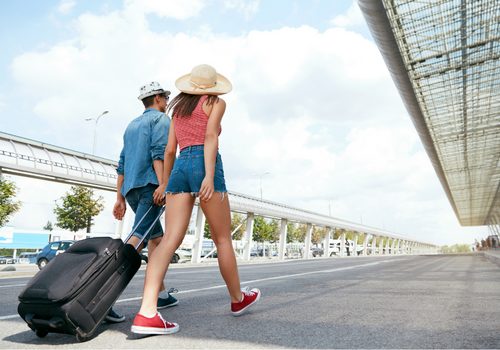 Create compelling campaigns for your destination
With travel demand on the rise, destination marketers have the opportunity to reach eager travelers.
Destination marketers can take advantage of our insights into traveler behavior to connect with travelers, create excitement about their destination, and build compelling campaigns to stand out from the competition.
Advertising Opportunities
Our new offering includes a wide range of advertising placements acrossCarRentals.com to help partners capture the attention of leisure travelers searching and booking their ideal rental car. Options include customized landing pages for maximum exposure, along with optimized, highly visible placements across theCarRentals.com website.
Advertisers can also tailor content to this audience and have access to support, insights and best practices from our in-house account management team, ensuring that campaign messaging resonates with car rental shoppers.