March 16, 2022
As countries reopen their borders and travel shoppers make plans in earnest, our advertising partners are looking for ways to increase visibility among key markets. This task can be challenging for partners that may encompass several brands, such as Meliá Hotels International. The hotel chain operates in four continents under several brands, each with its own unique identity and target audience. In this post, we'll share how the hotel chain worked with us at Expedia Group Media Solutions to deliver an innovative marketing campaign to educate travel shoppers in the U.S. and the UK about its various brands, as well as inspire them to finally book that long-awaited dream vacation.
Custom Creative Inspires Shoppers in Each Market
Meliá Hotels International had several objectives in mind when it decided to partner with us. First, it wanted to increase awareness of specific brands in its portfolio among the high-end market segment – targeting both those seeking an adults-only experience and those traveling with children. In particular, the partner hoped to generate interest in its Paradisus brand among American travel shoppers, along with interest in the Meliá and Sol brands among UK shoppers. Second, Meliá hoped to educate travel shoppers in general—to bring to life the essence and key features of each brand—so that potential visitors could identify the right brand for their personality, tastes, and travel preferences.
To help achieve these goals, the hotel chain worked with our award-winning Creative Partnerships team on two similar but distinct bespoke experiences: one for the U.S. audience and one for the UK audience. Each landing page is a dynamic scrolling site that is clean, rich in imagery, and includes thoughtful editorial—aimed at helping shoppers identify the perfect Meliá brand for them. The landing page first introduces the umbrella chain before introducing the different brands, giving priority and prominence to the key brands being emphasized for each market.
A Focus on Each Brand's Unique Identity
Each brand introduction links to a subpage drilling down into that brand's identity, where travel shoppers can watch an inspiring short video, plus learn more about the brand's values, featured amenities, special offers for those ready to book, and key properties relevant to the market. In addition, each page contains an Instagram feed of snapshots from the resorts, providing a glimpse into what a vacation might look like at this brand's properties. And to ensure travel shoppers have the opportunity to learn about all of Meliá's brands, and find the one that best suits their preferences, each subpage provides access to the other brands' pages, encouraging exploration and discovery throughout their shopping journey.
Throughout, the campaign's pages lean heavily on visually stunning imagery. As the old adage says, "A picture is worth a thousand words," and Meliá hoped to convey the essence and personality of each brand in this way. 
Finally, because we're not quite over the pandemic yet, Meliá Hotels International wanted to assure travelers that they can book with peace of mind, which is why each page points to a special "Stay safe with Meliá" hub. Here travel shoppers can learn about the measures the company has taken to protect the health of travelers faced with the continued presence of the COVID-19 virus.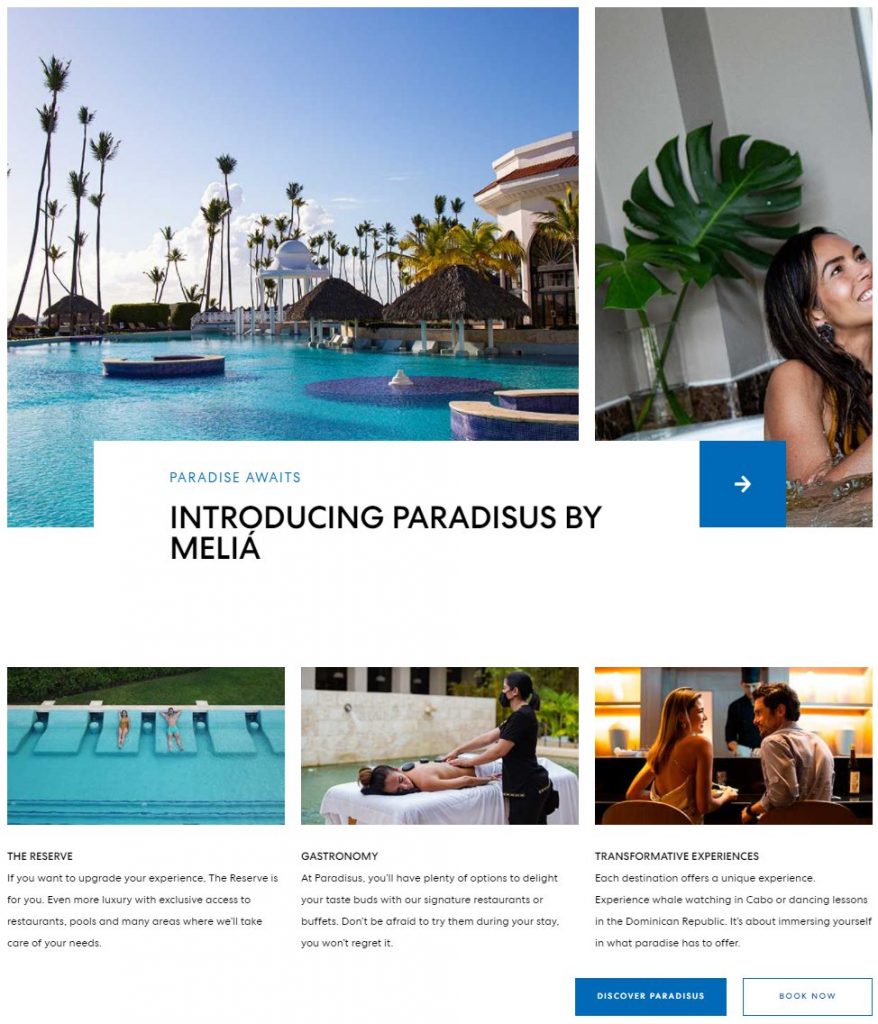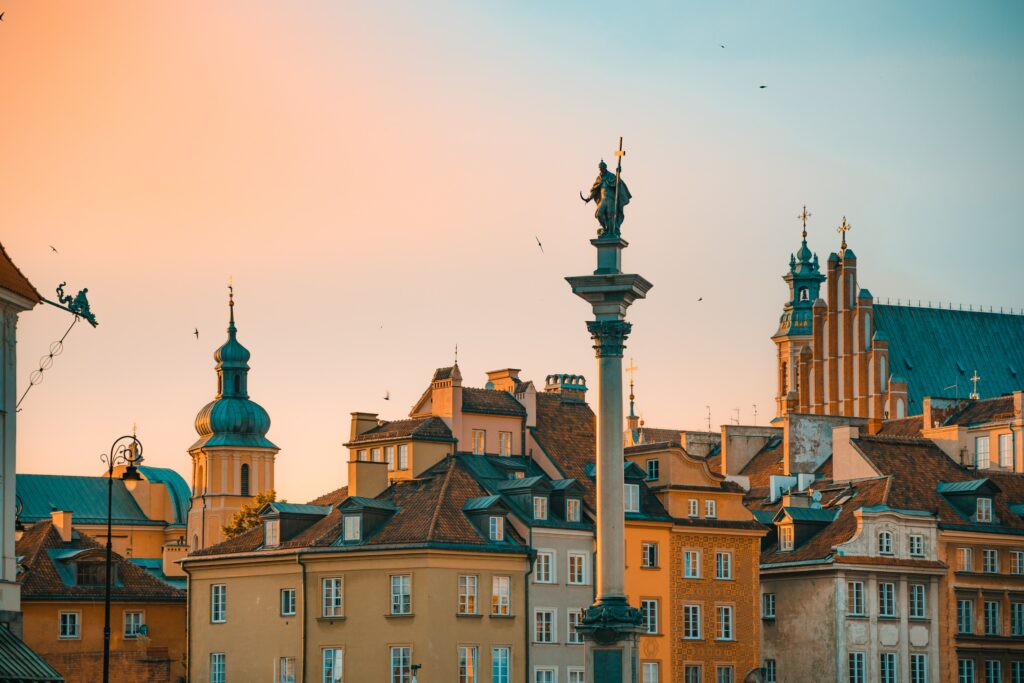 Hotel advertising that can reach any traveler, anywhere
Travelers looking to book a hotel use multiple channels to find their ideal place to stay, from social media to travel websites, and more. This is why it's imperative that you know when — and where — to reach the right traveler. Whether you're trying to reach early-bird or last-minute bookers, our targeting capabilities can help you connect with the right traveler at the right time.
Multiple Advertising Solutions to Reach the Right Shopper
In addition to the custom creative experiences on our Expedia Group sites, the campaign also leveraged display ads, co-branded videos, a tailored social media strategy to drive traffic to the landing pages, and Expedia Group homepage takeovers in the U.S. and UK to boost visibility and bookings during peak booking periods such as Cyber Monday. All of the campaign's pages also featured integrated booking capabilities to help potential visitors plan and book their Meliá resort vacation.
While this exposure on Expedia Group brands has a huge reach, we know it's also important to engage travel shoppers who may be researching on other websites outside the Expedia Group ecosystem. To help even generate further demand, the campaign leveraged PassportAds, our audience extension solution that targets travel shoppers on other websites. With this advertising solution, Meliá can intelligently target U.S.- and UK–based users we know are looking for travel as they navigate the wider web, and then direct them back to our sites to complete their booking. 
To learn more about Creative Partnerships and our other advertising solutions, plus how we can work together to communicate your brand's unique message to reach your target audience, contact us today. You can also download our Q4 Travel Recovery Trend Report to gain further insights into what travelers today are looking for.