November 2, 2022
To take advantage of the resurgence of international travel, Madeira Tourism International is partnering with us to showcase the beauty of Madeira and to drive demand from U.S. and key European markets through the "Behind Closed Doors" campaign.
Capturing pent-up demand for international travel
Our Q2 Traveler Insights Report showed that long-haul travel is on the rise, with a 50% increase in demand for long-haul flights year-over-year. And as restrictions ease, there has been an explosion of interest from U.S. travelers in a trip to Europe – during Q2 there was more than a 100% year-over-year increase in traveler demand for flights from the U.S. to Europe. To leverage this interest, Madeira Tourism International is welcoming U.S. travelers (in addition to other European markets) to open the door to a new adventure and step into Madeira, Portugal.
The "Behind Closed Doors" campaign, which kicked off this spring and will run until the end of the year, is targeting eager U.S. travelers by promoting a new direct flight from New York to Madeira. The campaign is also running in several key European countries, including the U.K., Germany and France.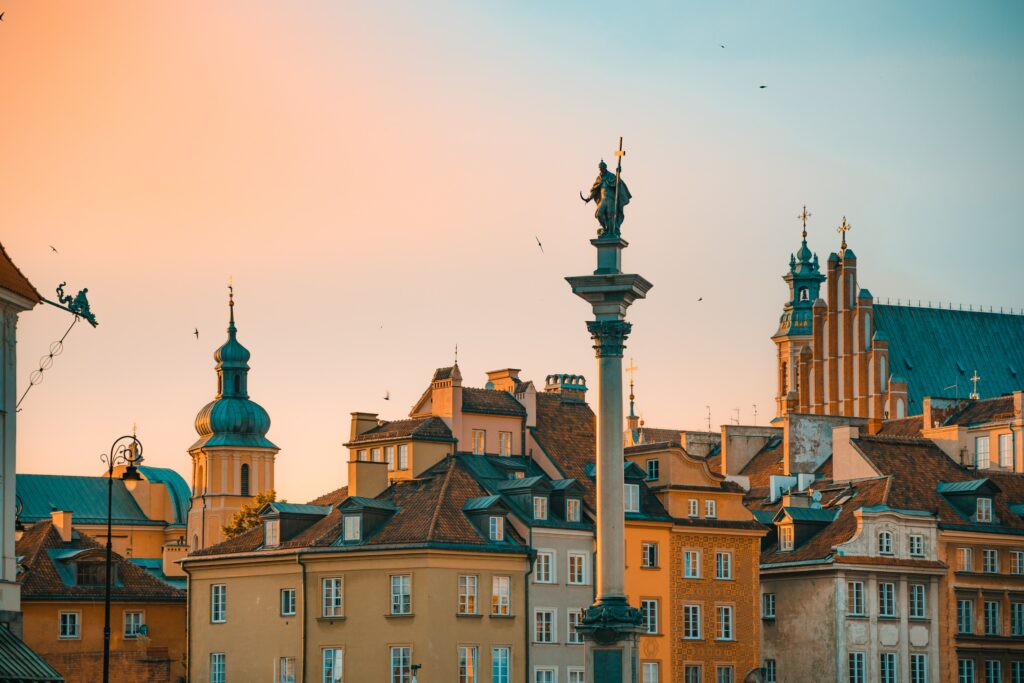 Hotel advertising that can reach any traveler, anywhere
Travelers looking to book a hotel use multiple channels to find their ideal place to stay, from social media to travel websites, and more. This is why it's imperative that you know when — and where — to reach the right traveler. Whether you're trying to reach early-bird or last-minute bookers, our targeting capabilities can help you connect with the right traveler at the right time.
Welcoming travelers to step into Madeira
To fully engage the audience for this campaign, we needed the right inspiration for the consumer journey with relevant content that would enrich their experience from beginning to end.
This is why we had the creative campaign center around doors to signify new beginnings and new adventures, or portals from one world view to another. Through social media posts, including Instagram stories and animated banners, the campaign encourages travelers to literally and figuratively open Madeira's painted doors.

After clicking into the campaign, we wanted to provide more in-depth, rich content to further maximize engagement. To accomplish this, users land on a colorful Travel Spotlight that features a video showcasing the beauty of Madeira and editorial content about various opportunities Madeira has to offer travelers. The campaign highlights the possibilities for adventure, from swimming with dolphins to participating in a traditional toboggan ride from Monte to Livramento. To connect this inspirational content with driving demand, the site includes links throughout for travelers to book a trip to Madeira on the spot.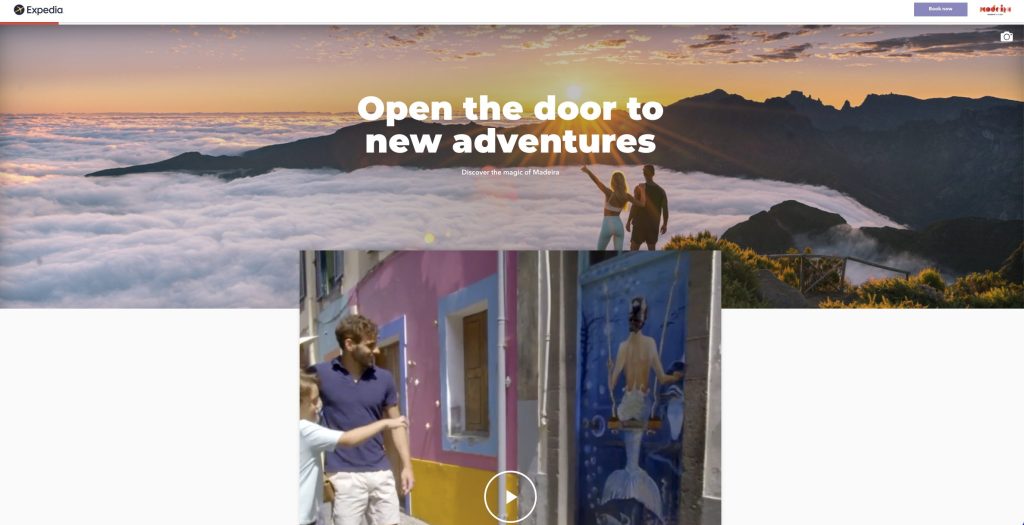 "Madeira has been positioning itself as a top-of-mind destination for travelers, both in traditional markets such as U.K., France and Germany as well as in emerging markets such as the U.S. Expedia has been one of the most important travel platforms in the world, positioning itself as a key partner for the destination's growth.

Our doors are open to welcome all travelers that seek our beautiful landscapes, adventure, culture, and rich gastronomy, all year and for everyone."

Sara Marote, Executive Director of the Madeira Tourism Board
Driving strong awareness and results
The campaign is already receiving impressive results, with over 35,491,881 impressions and a click-through rate of 0.86%. Additionally, searches to Madeira have significantly increased from the markets where the campaign is live. The return on ad spend (ROAS) is similarly strong, achieving a strong return on ad spend (ROAS) of 19.2:1.
To learn more about how your brand can work with Expedia Group Media Solutions on a creative campaign that engages travel shoppers, check out our Travel Spotlights page. Or, if you're interested in more information about how we work with destination marketing organizations, check out our Destination Marketing Guide.