March 30, 2022
Abu Dhabi, the capital of the United Arab Emirates, may be known to some as a conservative cosmopolitan city, but despite its traditional culture, the city offers travelers a variety of both exotic and modern experiences. We at Expedia Group Media Solutions have had a great partnership with the Abu Dhabi Department of Culture and Tourism—the city's destination marketing organization (DMO)—having supported their marketing efforts on seasonal campaigns for the past several years. In this post, we introduce a new campaign—part of a two-year marketing strategy that's designed to show travelers everywhere the extraordinary experiences Abu Dhabi offers.
Past Successes Demonstrate the Power of Media Solutions
Early in our partnership, the Abu Dhabi Department of Culture and Tourism asked us to help establish the destination as a top-of-mind option for travel shoppers in the UK. In 2015, we developed an integrated marketing campaign that included both digital advertising and social media promotion, as well as out-of-home advertising targeting London commuters. The campaign was a success, resulting in 13,000 clicks on the campaign's landing page and a return on investment (ROI) of 4:1.
Then in 2017, we partnered with the DMO again to deliver an award-winning campaign that increased brand awareness and bookings across additional markets. This was a 12-week campaign targeting travelers in Europe, India, the Middle East, and the U.S., which leveraged several of our advertising solutions to educate a global audience on the destination's unique offerings. That campaign was also successful, not only in raising brand awareness, but also in delivering an impressive return on ad spend (ROAS) of 10:1. The campaign was even awarded Middle Eastern Campaign of the Year at the 2017 EMEA Partner Campaign Awards.
New Campaign Aims to Reconnect and Inspire
This latest effort builds on these past successes, and is the first centralized, annual, multi-year campaign we've done with the Abu Dhabi Department of Culture and Tourism. For this campaign, the DMO hopes to reconnect with international travelers once again, now that borders have reopened and travel shoppers are eager to make up for lost time. In fact, this campaign is targeting travelers in 13 global markets: Australia, Canada, China, France, Germany, India, Israel, Italy, Japan, the Middle East, South Korea, the UK, and the U.S. By evaluating our exclusive Expedia Group first-party traveler data in conjunction with data provided by the DMO, we're able to reach travel shoppers across these markets who may be looking at comparable destinations.
We're delivering the campaign in three creative phases, in line with the seasonality of the Middle East, to accommodate and promote different attractions and experiences. Because we're able to tailor the messaging depending on the market and traveler profile, we have the best chance at engaging with and inspiring travel shoppers of all tastes.
The campaign's current UK custom landing page, for instance, tells potential visitors that the time to visit Abu Dhabi is now, summarizing all that the destination has to offer: pristine beaches, world-class culinary experiences, a contemporary art scene—not to mention year-round sunshine and high temperatures. There's also a visually stimulating video that showcases all of the incredible things to do there, as well as select hotel offers for discounted stays.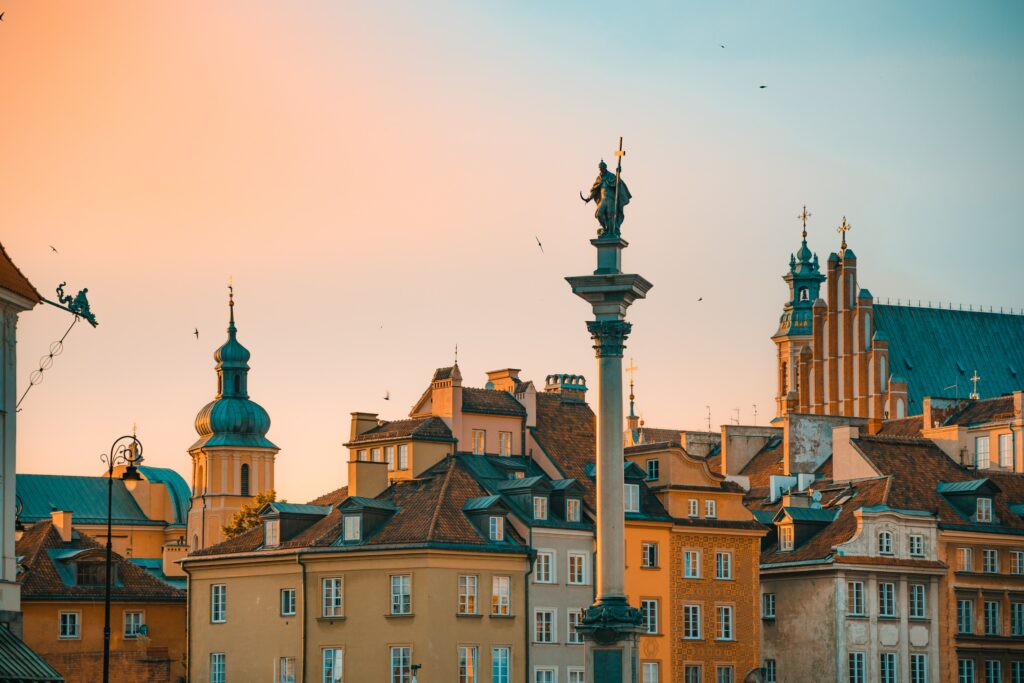 Hotel advertising that can reach any traveler, anywhere
Travelers looking to book a hotel use multiple channels to find their ideal place to stay, from social media to travel websites, and more. This is why it's imperative that you know when — and where — to reach the right traveler. Whether you're trying to reach early-bird or last-minute bookers, our targeting capabilities can help you connect with the right traveler at the right time.
Multiple Solutions to Holistically Engage Travel Shoppers
The Abu Dhabi Department of Culture and Tourism is also taking advantage of our display advertising offerings. These visual ads target travelers on the home pages and search results pages of our Expedia Group brands. However, the DMO knows it's equally important to reach those who may be researching elsewhere, which is why the campaign leverages PassportAds, our audience extension solution. With this solution, we can intelligently connect brands with relevant audiences on other sites across the web, and then direct them back to our sites to complete their booking. In addition, the campaign utilizes dedicated email sends, as well as a tailored social media strategy to drive further traffic to the landing pages.
We'll also be hosting a variety of custom content on Hotels.com sites to inspire those who may be undecided about booking an Abu Dhabi vacation, as well as to help those who have already booked to plan their upcoming trip.
Original Entertainment to Inspire Travelers to Book
But that's not all. Our award-winning Creative Partnerships team is also collaborating with the DMO on an episode of our video new series, "The Next Turn," which follows travel hosts embracing their thirst for adventure and experiencing the joy of traveling with an open mind. In the upcoming episode, the host will experience Abu Dhabi's unique culture and sense of adventure, showcasing the breadth of its offerings and attractions. The episode will be available to watch on a unique digital platform, which, for the first time, will allow viewers to enjoy the content, find out more about the locations and experiences featured, and book their trip.
Learn more about how your travel brand can reconnect with eager travel shoppers all over the world as the industry rebounds. You can also find out the latest travel trends for Europe, the Middle East, and Africa by downloading our new Travel Recovery Trend Report.