September 1, 2021
Like many destinations around the world, Jamaica is working toward recovery from the pandemic, while also facing the more traditional challenges of reduced demand during the low season and maintaining market share. Here we see how the destination is using creative solutions offered by Expedia Group Media Solutions to help counter these upcoming challenges.
In recent months, destinations within the Caribbean, including Jamaica, have been popular among American travelers seeking a warm weather getaway. But as summer winds down, so too does demand. To help reverse this trend and maintain traveler interest, the Jamaica Tourist Board worked with Media Solutions to develop a campaign that would promote travel to the destination and help drive demand during shoulder season.
Jamaica's recent campaigns combine informative content with rich visuals to illustrate all that the destination has to offer. To best highlight the vibrancy and authentic experiences Jamaica is known for, the team took advantage of the bespoke, creative solutions offered by Travel Spotlights. This resulted in the creation of a co-branded feature full of rich editorial and photography showcasing reasons to visit Jamaica.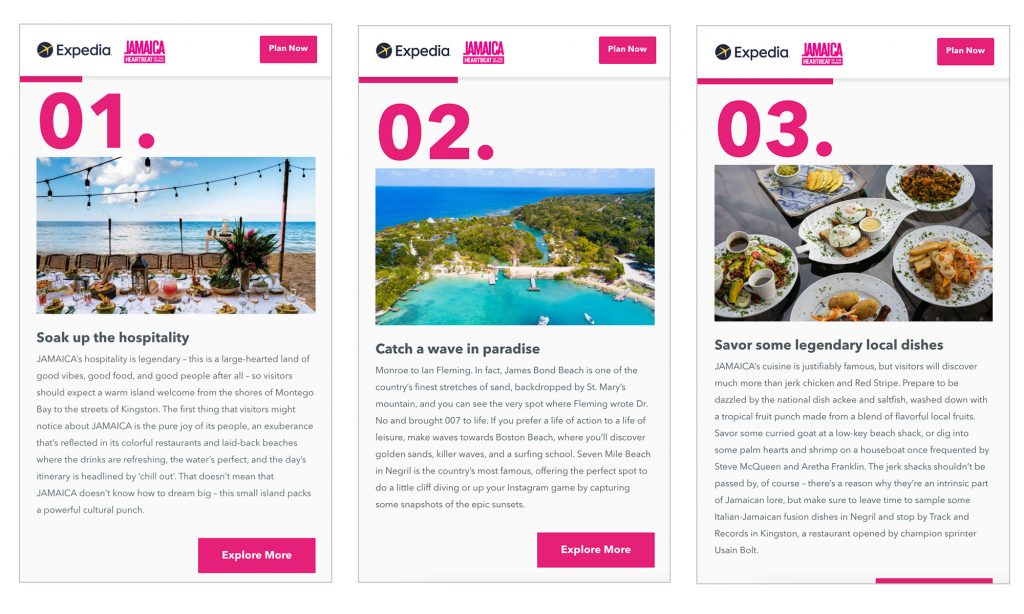 Developed by our award-winning Creative Partnerships team, Travel Spotlights encourage travel shoppers to explore and engage with a brand through elegant and impactful premium landing page experiences. Travel Spotlights are available in a variety of formats, including articles, suggested itineraries, quizzes, and galleries. For Jamaica, the content focused on the destination's hospitality, cuisine, music and culture, world-renowned beaches, and more, in a listicle format.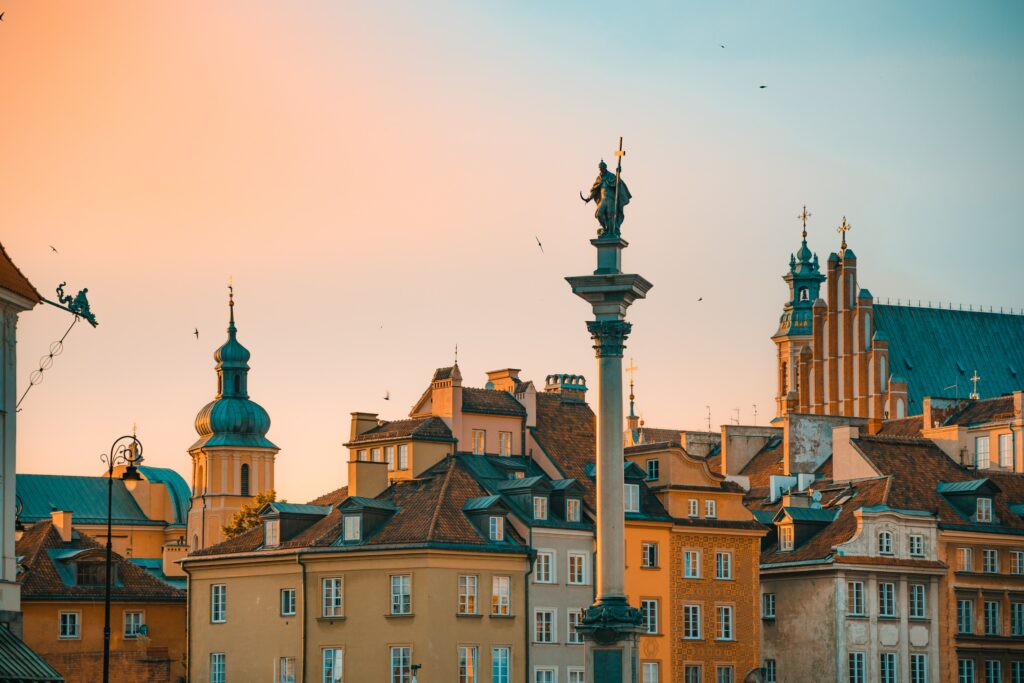 Hotel advertising that can reach any traveler, anywhere
Travelers looking to book a hotel use multiple channels to find their ideal place to stay, from social media to travel websites, and more. This is why it's imperative that you know when — and where — to reach the right traveler. Whether you're trying to reach early-bird or last-minute bookers, our targeting capabilities can help you connect with the right traveler at the right time.
In addition to the listicle, the campaign also features a dedicated landing page with information on activities and attractions awaiting visitors in Jamaica. For this, the Media Solutions team worked with Expedia Group's Market Management team to secure discounts and special offers for accommodations, which are also featured on the landing page. To help reassure travelers, the landing page also provides information on the destination's robust health protocols, entry requirements, COVID-19 testing availability in Jamaica, and more.
Both the Travel Spotlights page and campaign landing page feature integrated booking capabilities to help potential visitors plan and book their Jamaican getaway. The campaign is also supported by display media across Expedia.com in the U.S.
To learn more about Travel Spotlights, including other success stories and what this offering could do for your brand, check out the dedicated page. You can also find out about the latest trends in traveler behavior, and how they might impact your business, in the Q3 2021 Travel Recovery Trend Report.