April 18, 2022
During the pandemic travel brands have had to evolve their marketing strategies to reach more travel shoppers as restrictions remained in place. This has been especially true for destination marketing organizations (DMOs) such as state tourism offices, which couldn't always welcome international visitors while borders remained closed. That's why the Pennsylvania Tourism Office turned to Expedia Group Media Solutions. In this post, we'll share how the state tourism office worked with us to deliver a creative and timely campaign to increase destination awareness among out-of-state travel shoppers and promote the state's unique experiences.
A Multi-Phase Approach During Recovery
Pennsylvania is located near several large population centers, yet the state isn't always the first to come to mind when travel shoppers are considering a domestic getaway. To promote the destination and kickstart recovery, the Pennsylvania Tourism Office worked with our award-winning Creative Partnerships team to invite travelers to "pursue their happiness."
The multi-channel recovery campaign targeted two groups: both in-state and out-of-state travel shoppers. It hoped to encourage in-state residents to take an overnight trip somewhere else in Pennsylvania, to explore what's right in their backyard. But the campaign also hoped to raise awareness and drive bookings among out-of-state travel shoppers. This effort targeted those who may have forgotten, or simply never knew about all that Pennsylvania has to offer. To achieve this, the campaign highlighted how easy it is to visit the state, where visitors can escape the seriousness of the daily grind, let their hair down, and experience the unexpected just a few hours from home.
Highlighting Pennsylvania's Quirky Experiences
Specifically, the Pennsylvania Tourism Office hoped to increase the destination's visibility among middle-class adults interested in road trips, the outdoors, and the food scene, who would appreciate the state's quirky attractions, unique accommodations, and interesting culinary experiences.
To that end, our Creative Partnerships team designed a bespoke landing page featuring Pennsylvania's main attractions and experiences. Launched in the winter, the page showcases myriad "winter-ful" experiences visitors can enjoy, from ski slopes and luxurious resorts to craft beer and museums. There's also information about the state's unique food offerings, with suggested itineraries, or "trails," visitors can take to experience local cuisine such as fermented foods and charcuterie. In addition, integrated booking capabilities encourage travel shoppers to book their vacation on the spot.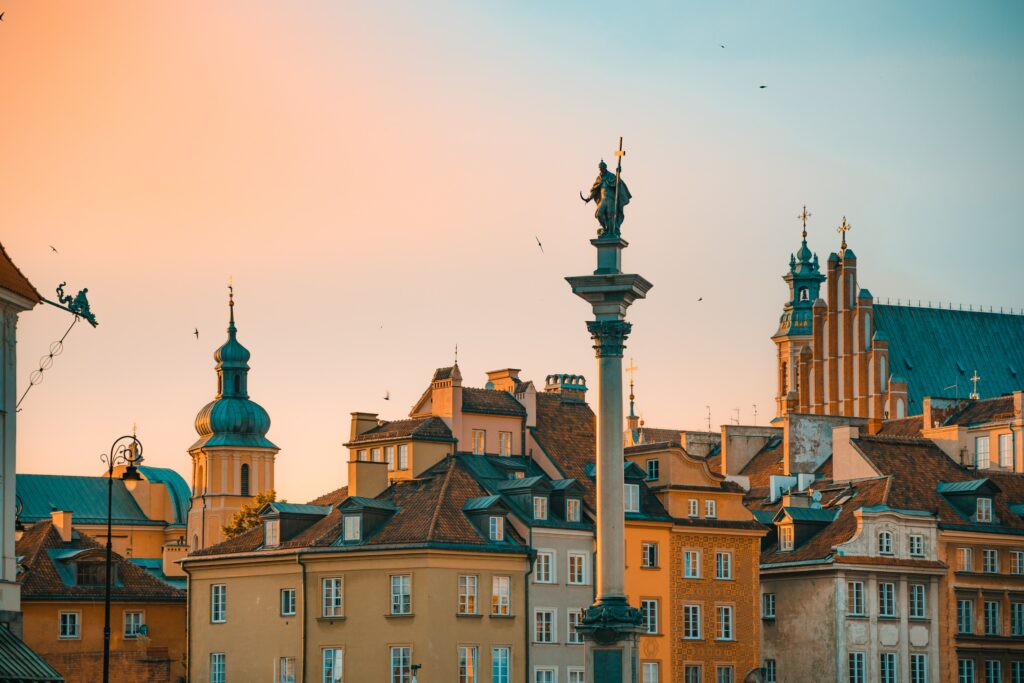 Hotel advertising that can reach any traveler, anywhere
Travelers looking to book a hotel use multiple channels to find their ideal place to stay, from social media to travel websites, and more. This is why it's imperative that you know when — and where — to reach the right traveler. Whether you're trying to reach early-bird or last-minute bookers, our targeting capabilities can help you connect with the right traveler at the right time.
Multiple Solutions to Increase Brand Awareness
To help drive traffic to this custom landing page, the campaign was supported by a custom social media strategy. A separate dedicated microsite was also built where travel shoppers could complete their booking. Other solutions the Pennsylvania Tourism Office took advantage of include display ads, Expedia Group homepage takeovers, and our PassportAds Audience Extension solution.
With PassportAds, the state tourism office could intelligently target travel shoppers near and far, who are researching outside Expedia Group ecosystem of travel sites—wherever they browse on the web—and then direct them back to our sites to complete their booking.