August 10, 2022
For over two years travel brands have had to evolve their marketing strategies to reach shoppers navigating an unusual travel landscape. This has been especially true for destination marketing organizations (DMOs) such as city tourism offices, which had to find ways to attract visitors when fewer people were traveling in general. Even now as tourism is back in full swing, our partners must find ways to reengage and reconnect with their target audiences. That's why USIM, MediaPost's 2021 Independent Media Agency of the Year, partnered with us to drive tourism for VISIT PHILADELPHIA: They hoped to increase awareness among key markets to drive bookings and revenue during this period of rebuilding.
Sophisticated targeting to reach the right travel shopper
Expedia has been one of our key OTA partners to rely on for key insights on our target's planning and booking travel patterns. We knew that to help raise awareness and drive consideration for our client Visit Philadelphia, we had to mine the data insights and utilize placements that had us drive visibility of our in-market segments

Melissa Sierra, EVP Group Strategy Director
VISIT PHILADELPHIA identified a few markets on the U.S. east coast as its top priority: New York, NY; Baltimore, MD; Washington, D.C; and several markets in Pennsylvania outside the Philadelphia area. People living in these places are just a short two- or three-hour drive from Philadelphia, making it a great destination for a weekend getaway.
To help reach potential travelers living in or near these areas, VISIT PHILADELPHIA leveraged our precise audience-targeting capabilities. As travel shoppers search and book across the global portfolio of Expedia Group sites, we collect data points about traveler intent and behavior. This has provided 70 petabytes of first-party data we can use to build unique customer profiles. VISIT PHILADELPHIA took advantage of these capabilities to reach travel shoppers in their key markets.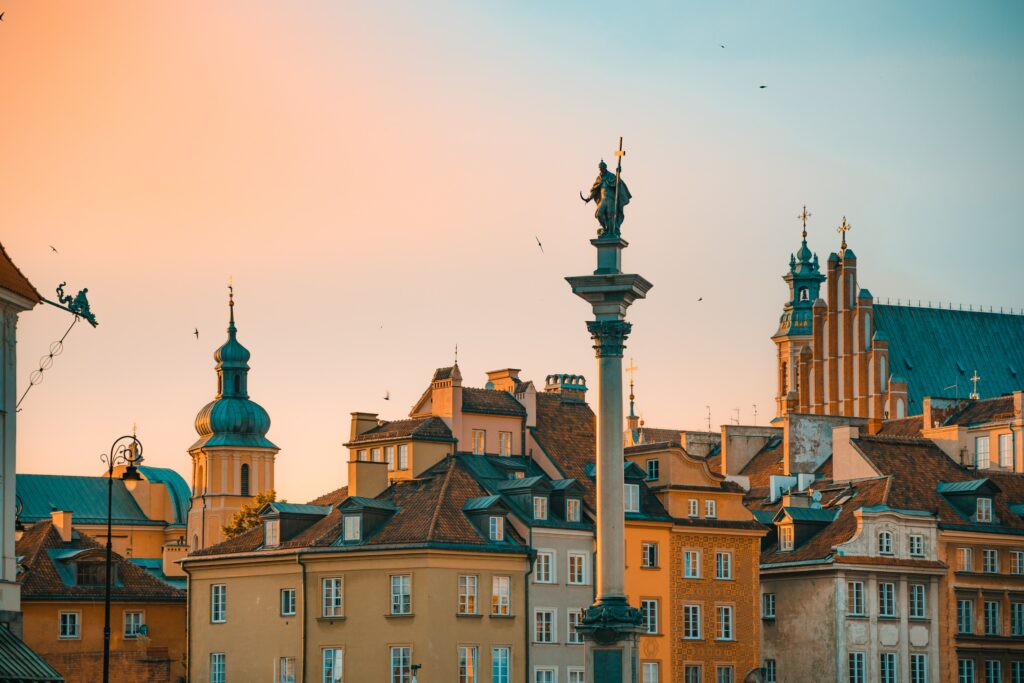 Hotel advertising that can reach any traveler, anywhere
Travelers looking to book a hotel use multiple channels to find their ideal place to stay, from social media to travel websites, and more. This is why it's imperative that you know when — and where — to reach the right traveler. Whether you're trying to reach early-bird or last-minute bookers, our targeting capabilities can help you connect with the right traveler at the right time.
A custom landing page highlights key experiences
The DMO also utilized our traditional display advertising in combination with a dedicated microsite, targeting travel shoppers on Expedia.com and Hotels.com. The landing page used compelling words and visuals to highlight the city's iconic historic sites, treasured museums, outdoor spaces, and award-winning restaurants – all things that were motivating people to travel at the time, according to research commissioned by VISIT PHILADELPHIA.
The promotional microsite also included a curated selection of recommended activities that aligned with what the research revealed appealed most to travel shoppers—for example, outdoor activities—as well as select hotel and flight offers. And with integrated booking capabilities, potential visitors can plan and book their Philly vacation on the spot.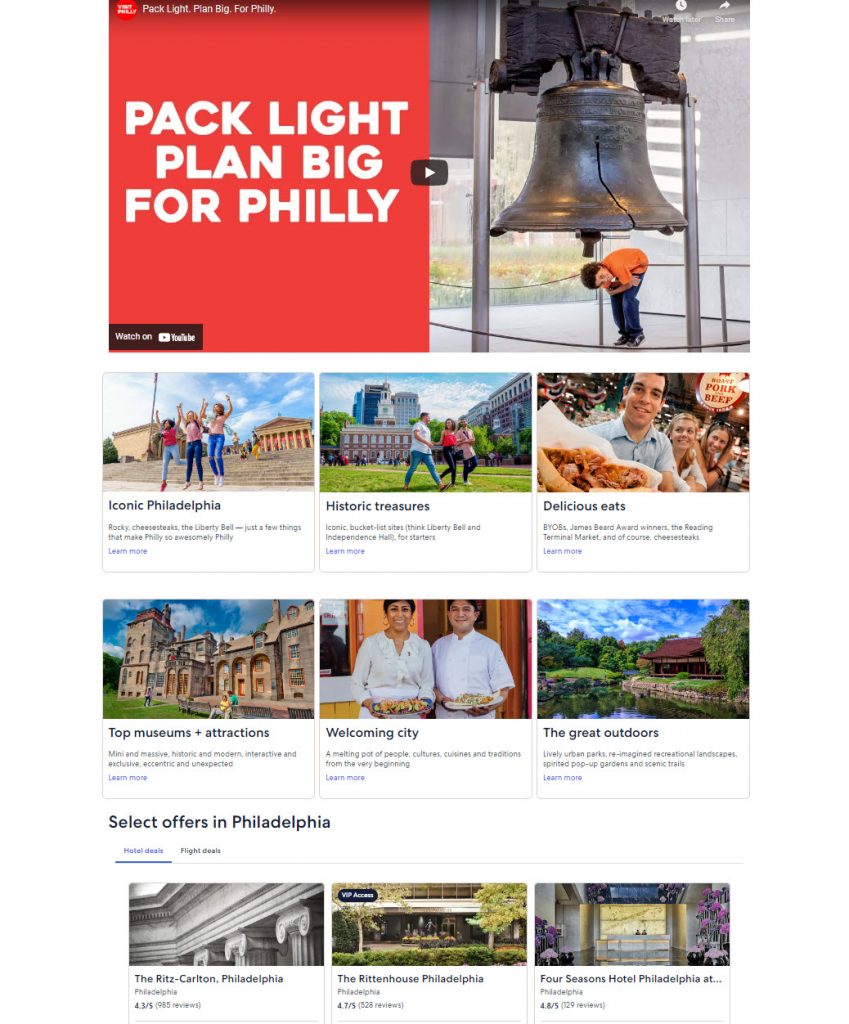 Media Solutions helps the DMO drive bookings and revenue
Throughout the campaign USIM and Media Solutions worked side-by-side to optimize performance. Optimizations across devices, placements, and geographies were made to continuously raise the bar on increasing results. This, along with the custom targeting, promotional landing page, and thoughtful display ads all helped VISIT PHILADELPHIA find success.
The click-through rates in this campaign have been strong, with an overall average of 0.18%. In addition, while the campaign is scheduled to run a few more months, its current return on ad spend (ROAS) is over 30:1. This has generated thousands of bookings and revenue in the seven-figure range. VISIT PHILADELPHIA has been so pleased with the results that it has even increased its budget for the marketing efforts mid-campaign.
VISIT PHILADELPHIA has been advertising on Expedia since March 2021, and we've always been impressed with the results. Our current return-on-advertising spend is a remarkable 30:1, and our campaigns have generated millions of dollars in hotel revenue. Expedia has helped us reach our goals during a very tough time for the travel industry, and we look forward to continuing this strong partnership with them as competition in our industry continues to intensify.

Neil Frauenglass, Chief Marketing Officer
To learn more about our advertising solutions and how we can work together to share your brand's message with your target audience, contact us today. You can also download our Q2 2022 Traveler Insights Report for further takeaways to inform your marketing strategy.