October 12, 2021
According to Expedia Group data, Las Vegas was the number-one booked destination for North American travelers in Q1 and Q2 2021, and the growing popularity of city destinations like Las Vegas dovetailed with rising hotel demand during Q2 2021. As travelers continue returning to big cities, Las Vegas's newest property, Resorts World Las Vegas, hopes to be the obvious choice for future visitors. Here we look at how the resort is reaching travel shoppers throughout their journey with a Hotels.com brand partnership.
As the first integrated resort to be built on the Las Vegas Strip in more than a decade—and during the COVID-19 pandemic, no less—Resorts World Las Vegas needed to make a splash when it opened at the end of June 2021.
To help drive visibility, awareness, and conversion for the property and its unique offering, our Creative Partnerships team developed a robust campaign and brand partnership with Hotels.com and Captain Obvious.
Hotels.com has a global audience and loyal customer base, representing some of Expedia Group's most frequent travelers. The target consumer for Hotels.com tends to be more affluent and able to travel regularly—taking 6.6 trips per year on average—and they also respond well to humor, including the trademark humor and personality of Captain Obvious. ​
Hotels.com has a huge reach to a consumer base that we haven't had the opportunity to introduce ourselves to just yet, being the newest property on the Strip. It allows us the chance to continue the brand narrative across all channels. When a consumer sees our original brand campaign followed by the Hotels.com campaign, we hope that it encourages them to continue to want to learn more and visit the property.

Alex Rudow, Director of Leisure Sales, Weddings and Celebrations at Resorts World Las Vegas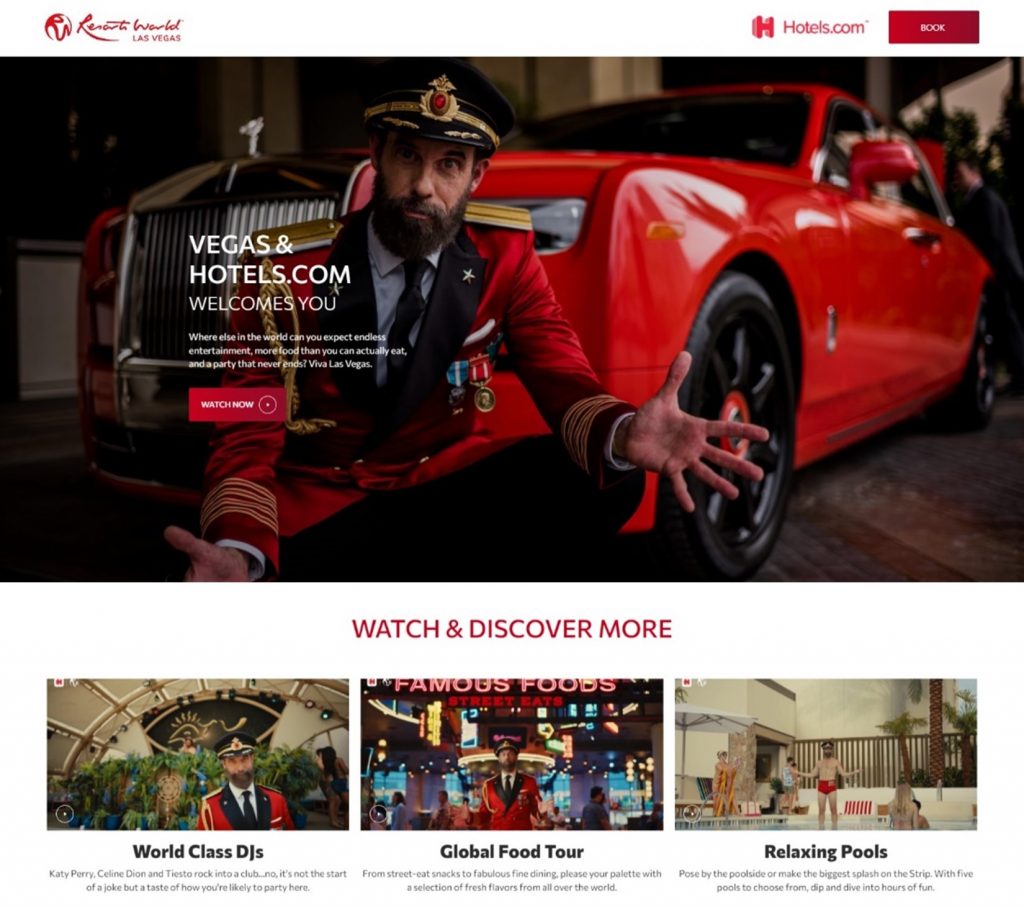 A dedicated microsite on Hotels.com highlights the three hotels within the property, the 40 food and beverage venues, five pool experiences, shopping, relaxation, casino, entertainment and nightlife awaiting visitors at Resorts World Las Vegas.
As a part of the brand partnership, Captain Obvious starred in a series of fun and entertaining videos about the property:
Rudow continued, "The Hotels.com team has spent the last 8 years establishing Captain Obvious as a trusted character in the travel industry. Captain Obvious is a fan of travel, has his own backstory and interests, and shares a very humorous point of view on all things travel – most importantly, he is relatable. His character is known for being playful, while also being informative, easy-going, lighthearted, and fun, which we felt was important as we continue to build brand awareness and find unique ways to encourage guests to visit Resorts World Las Vegas when planning their next vacation."
Integrated booking capabilities allow Hotels.com shoppers to find special deals and discounts and book a room at one of the three hotels: Las Vegas Hilton at Resorts World, Conrad Las Vegas at Resorts World, and Crockfords Las Vegas, LXR Hotels & Resorts.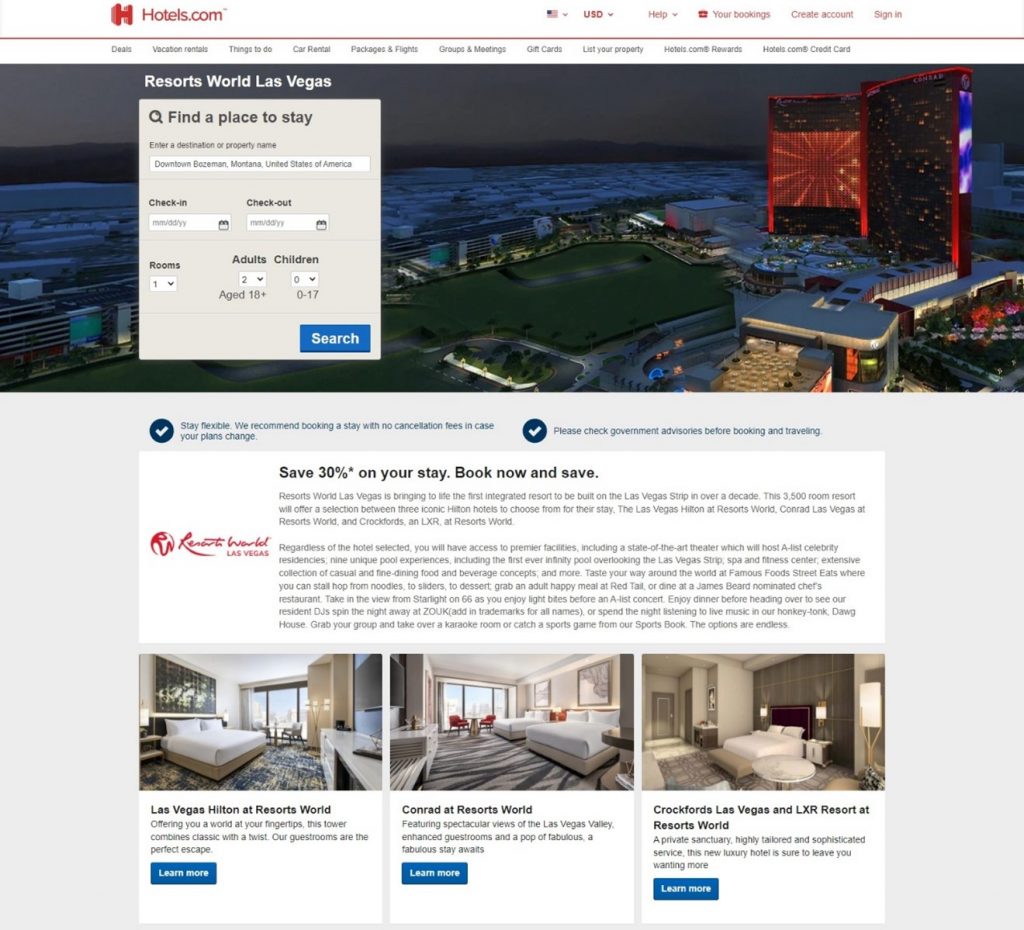 The brand partnership campaign is supported by display media, takeovers, mobile, and TravelAds Sponsored Listings, which help maximize visibility and bookings for hotels.
Since the launch in July, the campaign has helped Resorts World Las Vegas drive awareness and demand, delivering more than 6.7 million impressions, a .24% click-through-rate, and double-digit return on ad spend.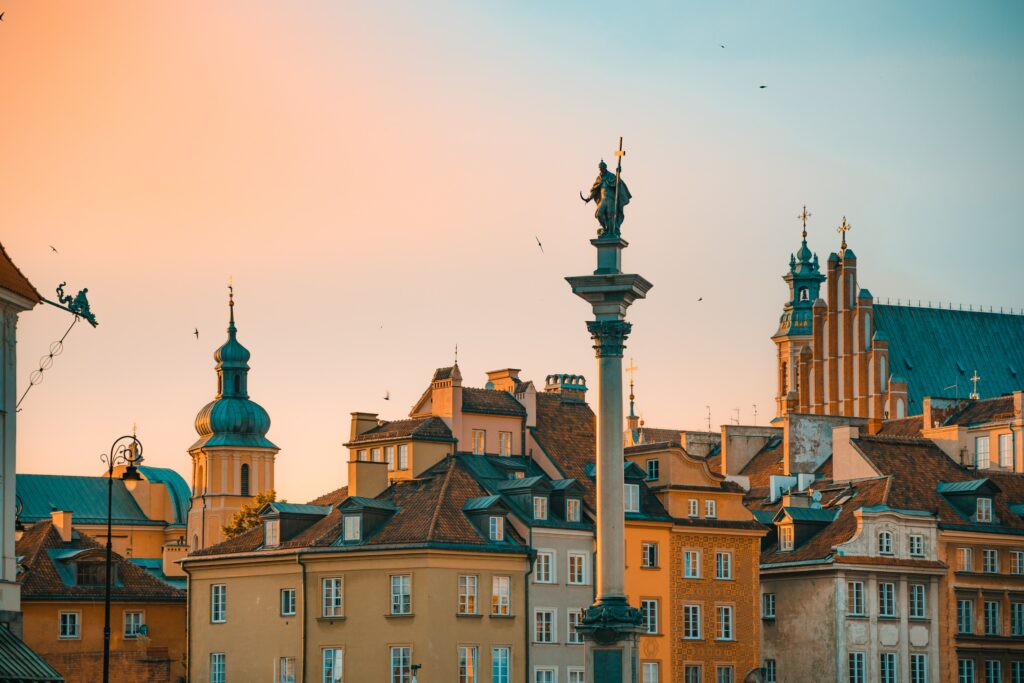 Hotel advertising that can reach any traveler, anywhere
Travelers looking to book a hotel use multiple channels to find their ideal place to stay, from social media to travel websites, and more. This is why it's imperative that you know when — and where — to reach the right traveler. Whether you're trying to reach early-bird or last-minute bookers, our targeting capabilities can help you connect with the right traveler at the right time.
Learn more about Creative Partnerships and how you can tap into Captain Obvious and other brand partnership opportunities to help your brand recover and rebuild. For additional insights into how you can reach travel shoppers, check out our Q3 2021 Travel Recovery Trend Report, based on first-party Expedia Group data plus the latest custom research.