March 9, 2022
We recently shared the key takeaways of traveler behavior during the final quarter of 2021 in our latest Travel Recovery Trend Report, as well as the top trends for North American (NORAM) travelers and Asia Pacific (APAC) travelers. Some of our insights were shared in a recent virtual Insights Summit webinar focusing on North America and Latin America. Watch the on-demand recording, or read on to look at the data for the Latin American (LATAM) market, and see how these trends compare to what's happening in other regions and at the global scale.
1. They Searched for Travel More Than Last Year
Just as we observed when looking at global trends for Q4, we saw a big appetite for travel by Latin American shoppers, compared to 2020. Looking at overall search volume in the region, there was a modest bump quarter-on-quarter with just over 5% increase in Q4 compared to Q3. But looking at search volume year-over-year, we saw a big jump, with search volume up nearly 60% compared to Q4 in the previous year.
2. They Looked Further Out for Long-haul Trips
Following up on a strong Q3, we saw confidence in international travel continue to increase at the end of the year. Aligned with patterns observed at the global level, we saw LATAM travel shoppers grow increasingly comfortable looking for international trips farther out, with the biggest gains happening in the 31- to 90–day search window, while a lower share of searches occurred in the short-term, 0- to 21–day timeframe. And when comparing the start of Q4 to the end of Q4 for the 0- to 60–day search window in particular, we saw the overall share of LATAM international searches increase by 10% in the – a positive signal as more borders opened around the world.
Looking at domestic search data, however, we saw search windows shorten somewhat. The sweet spot was in the 31- to 60–day search window, which saw an increase of more than 20%, taking share from the more distant 91- to 180–day timeframe, which had a moderate drop.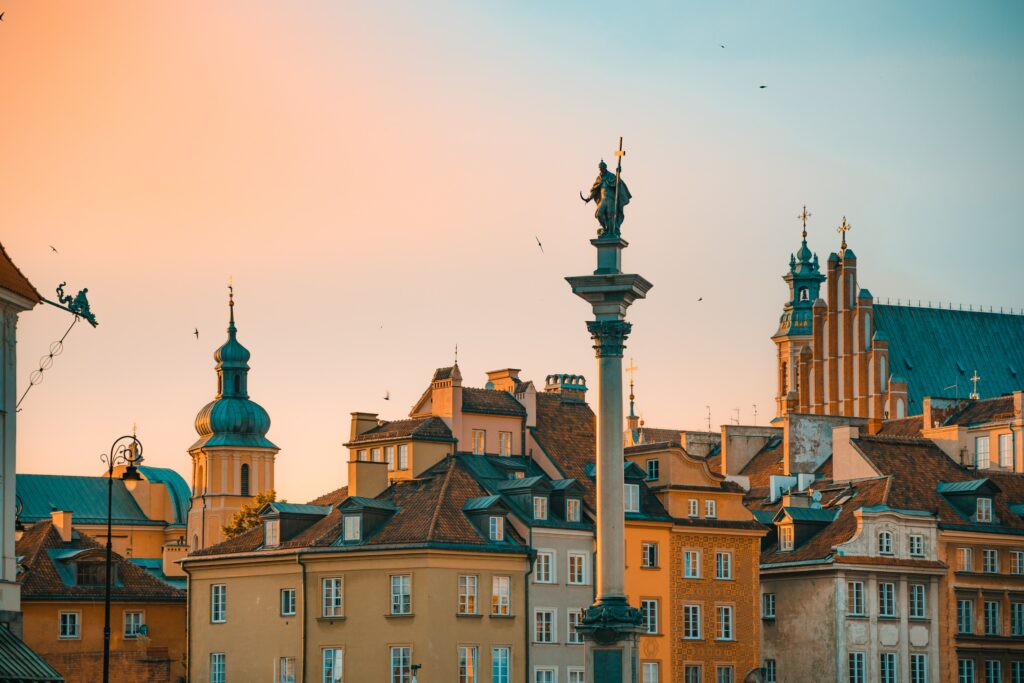 Hotel advertising that can reach any traveler, anywhere
Travelers looking to book a hotel use multiple channels to find their ideal place to stay, from social media to travel websites, and more. This is why it's imperative that you know when — and where — to reach the right traveler. Whether you're trying to reach early-bird or last-minute bookers, our targeting capabilities can help you connect with the right traveler at the right time.
3. They Are Eager to Travel Outside the Region
The trend toward looking for international travel further out may be attributed to the increasing number of countries opening their borders. In fact, on November 8, the U.S. reopened its borders to vaccinated travelers from dozens of countries, including several in Latin America. This resulted in a 10% week-over-week lift in searches by LATAM shoppers.
While many travel shoppers in Latin America still traveled within the region in Q4—five of the top booked destinations were in LATAM—we did still see evidence that there is growing interest in long-haul travel. Indeed, the trend that we first identified in Q2, of travelers looking and booking destinations further afield—outside of their region of the world—continued into Q4. LATAM led this trend, to the extent that five out of the top 10 most in-demand destinations for travelers living there were located in other regions of the world: in the U.S. and Europe. New York was the number 2 booked destination overall, while Paris, Orlando, Las Vegas, and Madrid also made the cut. We expect this trend to continue into the year. In fact, according to research conducted by Expedia Group and Wakefield Research, 42% of travelers surveyed in Mexico said they planned to take an international trip in the next 6 months.


4. They Increasingly Preferred Vacation Rentals
In line with what we saw on the global scale, Latin American travelers showed a growing interest in booking vacation rentals for their domestic travels. Indeed, the vacation rental booking share in LATAM was up both year-on-year and quarter-over-quarter, and the region had the strongest quarter-on-quarter showing compared to other regions, with a more than 100% increase.
Every destination in the region's top 10 for vacation rental bookings was located in Brazil. We also know that in Q4, Brazil was a top destination for Brazilians, so it's likely the majority of these vacation rental bookings were domestic, that is, Brazilians searching for lodging in their home country.
Ubatuba was the most-booked destination in LATAM. The region has over 100 beaches on the southeast coast of Brazil, while the second destination on the list, Guarujá, is another Brazilian coastal town known for its beaches. This trend toward booking vacation rentals in beachfront destinations and other tourist hotspots is similar to the trend observed in other regions. But while those in the northern hemisphere sought warm weather getaways as the temperatures dropped, Latin American travel shoppers, and Brazilians in particular, wanted to make the most of their summer season in the southern hemisphere.