August 23, 2021
Generation Z—the name given to those born between 1997 and the early 2010's—continues to receive heightened attention for their cultural influence and growing buying power. As the pandemic gradually subsides, Gen Z, who were already frequent travelers before COVID-19, will be some of the first to return to leisure travel, and so will play a critical role in rebuilding and recovery efforts. Understanding Gen Z traveler preferences and priorities can help destinations and travel brands reach and engage this increasingly important demographic.
Who are Gen Z and how do they travel?
Gen Z is the most racially and ethnically diverse generation, and its members consider themselves more accepting and open-minded than other generation​s. They are also the first digital-native generation, raised on the internet and social media. According to a global study by Snap Inc., nearly 100% of Gen Z own a smartphone.
When it comes to travel, Gen Z were already frequent travelers pre-pandemic, taking nearly three leisure trips per year. They also tend to enjoy extended stays, with the average trip lasting more than eight days. Additionally, nearly six in ten Gen Z travelers used their smartphone for travel inspiration and research – further illustrating their status as digital natives.
Capturing pent up demand among younger travelers
After an extended period at home over the past year and a half, younger generations, including Gen Z, are determined to travel again. To make up for lost time, nearly two-thirds of Gen Z are planning "revenge travel," and this trend is expected to carry into the months ahead. This is great news for the travel industry, and many of us can personally relate to the desire to get back to traveling.
But how can destination marketers inspire and attract Gen Z travelers? Experiences continue to drive decisions and inform many of their travel preferences. More than eight in ten American Gen Z and Millennial travelers are seeking a unique experience for their next trip. Those memorable, special experiences include once-in-a-lifetime or bucket list adventures such as a safari, off-the-beaten-path hidden gems, outdoor adventures, and food-focused activities.
Our recent Traveler Sentiment & Influences research also found that Gen Z travelers are turning to online travel sources for trip planning more than before COVID: they are using OTAs and destination sites 30% more than pre-pandemic, and travel advertising is more influential as well. While not all destinations are fully accessible as yet, that's not stopping younger travelers from dreaming and looking for inspiration for when the world opens up​ further.
In response, destination marketers should highlight unique offerings, one-of-a-kind experiences or local gems to attract Gen Z travelers and lean into visually rich content to inspire potential visitors.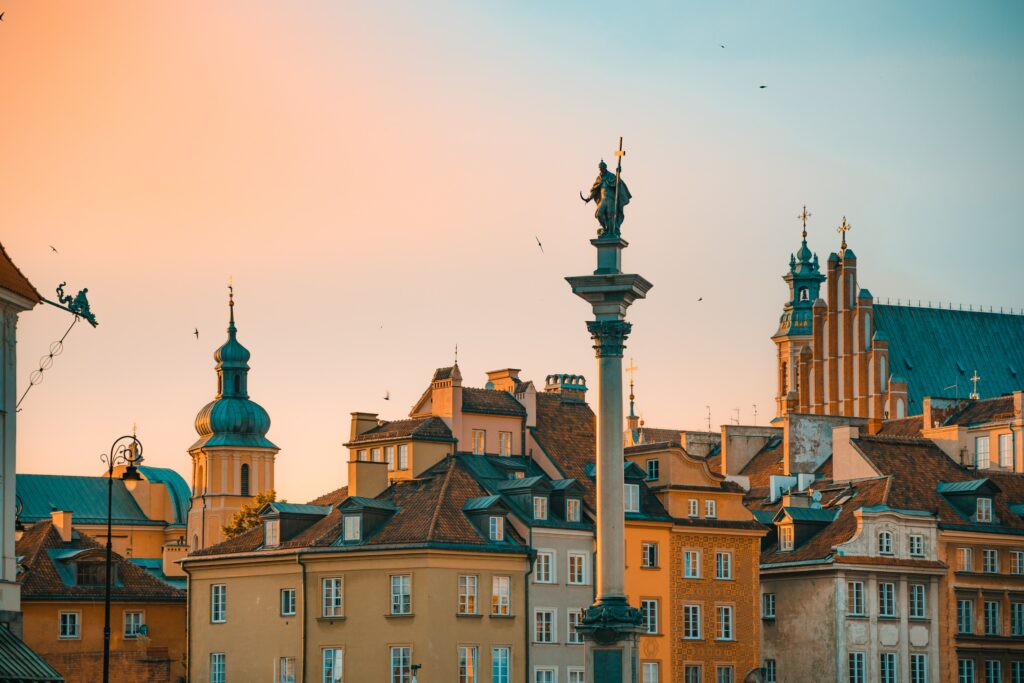 Hotel advertising that can reach any traveler, anywhere
Travelers looking to book a hotel use multiple channels to find their ideal place to stay, from social media to travel websites, and more. This is why it's imperative that you know when — and where — to reach the right traveler. Whether you're trying to reach early-bird or last-minute bookers, our targeting capabilities can help you connect with the right traveler at the right time.
New travel priorities and preferences
Themes like inclusion and diversity, and a growing awareness of sustainability, form an increasingly important part of the travel conversation for younger travelers, and so are critical for destination marketers to consider. According to quantilope, more than three quarters of Gen Z feel diversity and inclusion are important topics for any category of brand to address.​
As younger consumers place increasing emphasis on inclusion and the industry continues to serve a more diverse customer base, destinations and travel brands must be part of that conversation – and show their commitment through both words and actions. A recent Expedia Group survey found that two in three Gen Z Americans are looking for the company through which they book travel to value diversity and inclusion.​​ But not just that: they also want the people and businesses in their chosen destination to share and embody these values​. With younger consumers continuing to hold brands and companies accountable for diversity and inclusion efforts, and making decisions accordingly, we can see the clear emergence of an audience of values-based travelers.
Rising interest in sustainable travel is another emerging trend driven largely by younger travelers, who are more likely than older generations to consider sustainable travel options at least some of the time. The expectations and values of younger travelers are an important consideration for destinations and travel brands, as Gen Z will only become more influential as their purchasing power increases.
These insights on Generation Z were first presented at ESTO 2021 – an event where over 700 U.S. destination marketers gathered to discuss the industry's post-pandemic recovery. Check out this post to learn more about this important and exciting event. You can also learn about other signs pointing to the return of travel demand by downloading the latest travel trend reports and custom research.