October 24, 2022
At Expedia Group Media Solutions, we've spent more than 20 years connecting advertisers with travel audiences across Expedia Group brands. We work with thousands of advertisers around the world and across multiple verticals to help them find success. Our partners include hotels, airlines, and destination marketing organizations like Coastal Mississippi.
To help the region recover from the devastating impact of COVID-19, Coastal Mississippi leveraged funding from the CARES Act and joined forces with Media Solutions to drive recovery and increase awareness with travelers of the Secret Coast. The campaign, which included many different solutions and advertising formats, including display, social media and video to our Travel Spotlights solution – highlighted the "Top 10 Secrets to Uncover on the Mississippi Coast."
We had the opportunity to interview Zachary Holifield, Coastal Mississippi's director of leisure business development, during a panel discussion at Destination International's Annual Convention. He shared his thoughts on marketing strategies, creative platforms and trends to look for in the coming year.
What makes the coast of Mississippi unique, and what drives travelers to visit?
Coastal Mississippi offers 62 miles of shoreline with 26 miles of beaches between the Alabama border on the east and the Louisiana border on the west, just a 45-minute drive from New Orleans. Our region's temperate climate, along with its astounding natural beauty, offers endless opportunities for adventure and relaxation and makes for the perfect year-round destination.
There are nine charming towns on the Secret Coast, each with an incredible amount to do, see and experience. There are outdoor activities, such as kayaking, boating, fishing and hiking and a wide variety of attractions, like museums, festivals, world-class gaming and championship golf courses.
When it comes to food, Coastal Mississippi is the place to be. From quaint coastal seafood spots to sustainable fine dining and fusion cuisine, we've got it all. In short, Coastal Mississippi checks all the boxes: great food, great weather, great prices, great people, and a great way of life.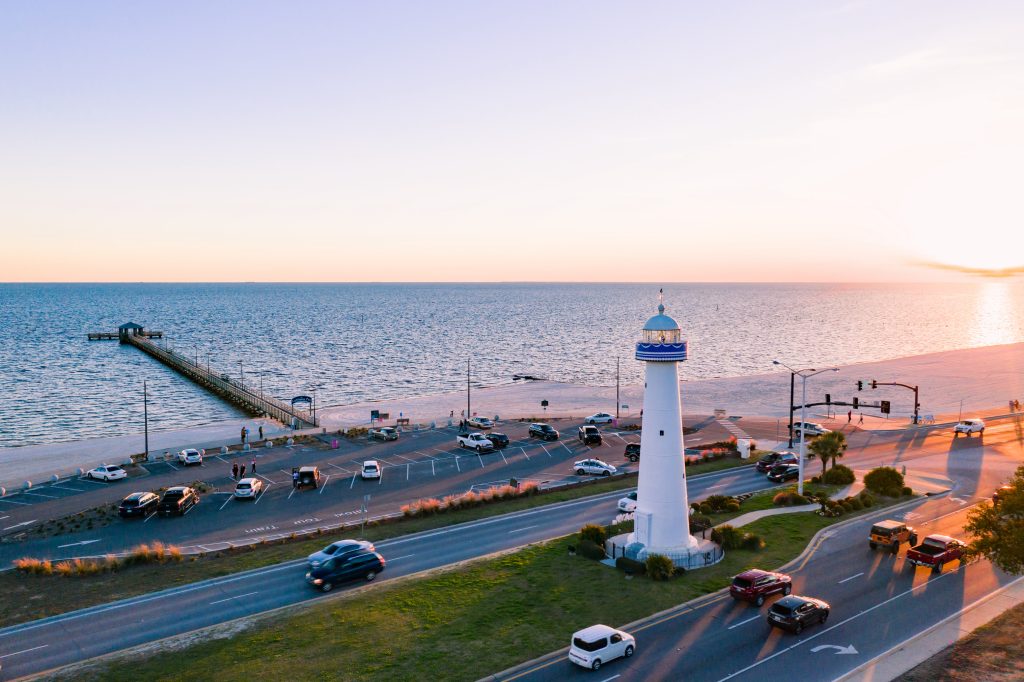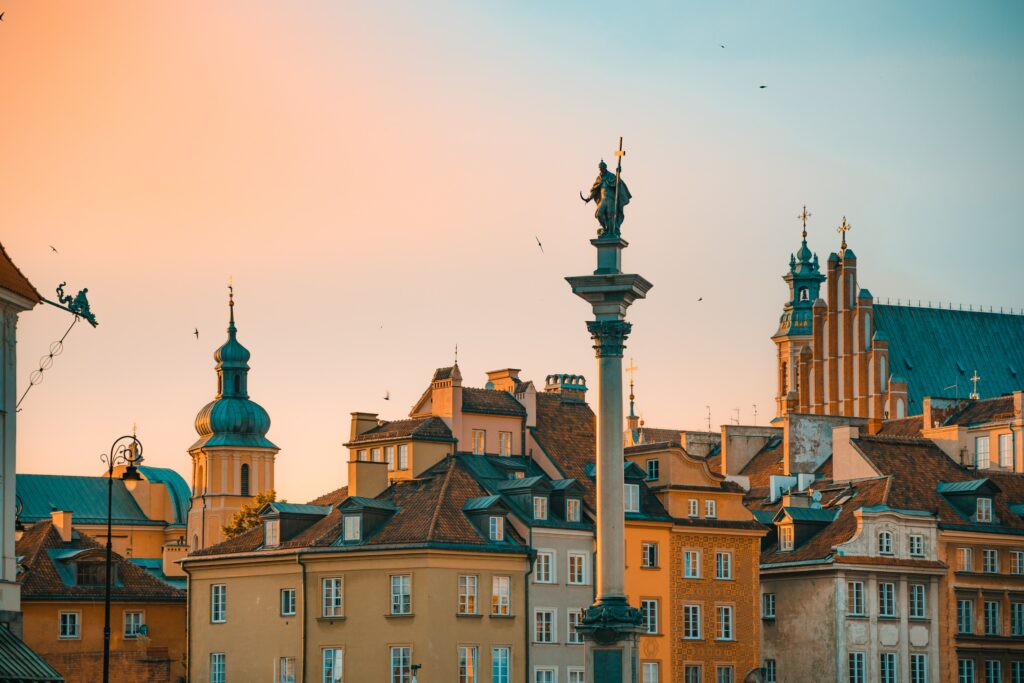 Hotel advertising that can reach any traveler, anywhere
Travelers looking to book a hotel use multiple channels to find their ideal place to stay, from social media to travel websites, and more. This is why it's imperative that you know when — and where — to reach the right traveler. Whether you're trying to reach early-bird or last-minute bookers, our targeting capabilities can help you connect with the right traveler at the right time.
What is the most important data for your destination to use in its marketing strategies?
Expedia results have shown that the majority of those who visit Coastal Mississippi are frequent repeat visitors who continue to find new and different things to do.
There are a lot of diverse areas on the Mississippi Coast. How do you make sure that you're representing all the different regions under one brand identity?
Our team works hard to ensure that what we're communicating to potential visitors is true to ourselves by being representative of the people that live in and call Coastal Mississippi home. We also clearly demonstrate the diverse range of tourism experiences available to our visitors.
Our programs with Expedia give us specific data and insights to ensure that the assets we feature, such as the imagery we are using, are compelling to potential visitors yet always reflective of the fact that while we are different regions along the coast, we all share a common identity as Coastal Mississippians.
We know that diversity, equity and inclusion is an ever-involving process that we follow and keep in the forefront of everything we do internally and externally.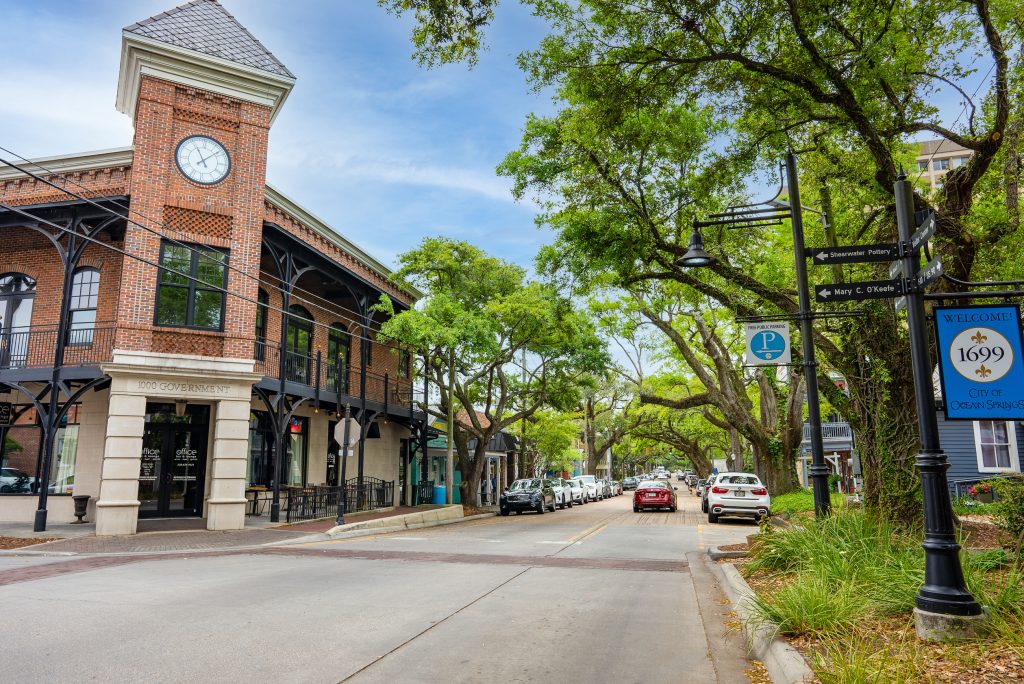 What are some of the marketing strategies you're focused on right now?
We utilize a wide array of media vehicles in our aim to reach the top-of-mind of every potential visitor at every point of their buying process. We do our best to promote Coastal Mississippi's unique mix of gaming, water activities, outdoor adventures, culinary, arts, ocean sciences and ecology, music, and more.
Also, we've found that focusing on what's ahead can inspire travelers and get them to think about booking a future visit in advance. For example, our special coast-wide events such as our upcoming Cruisin' the Coast experience that features classic and antique cars and spans all the towns along our 62-mile coastline.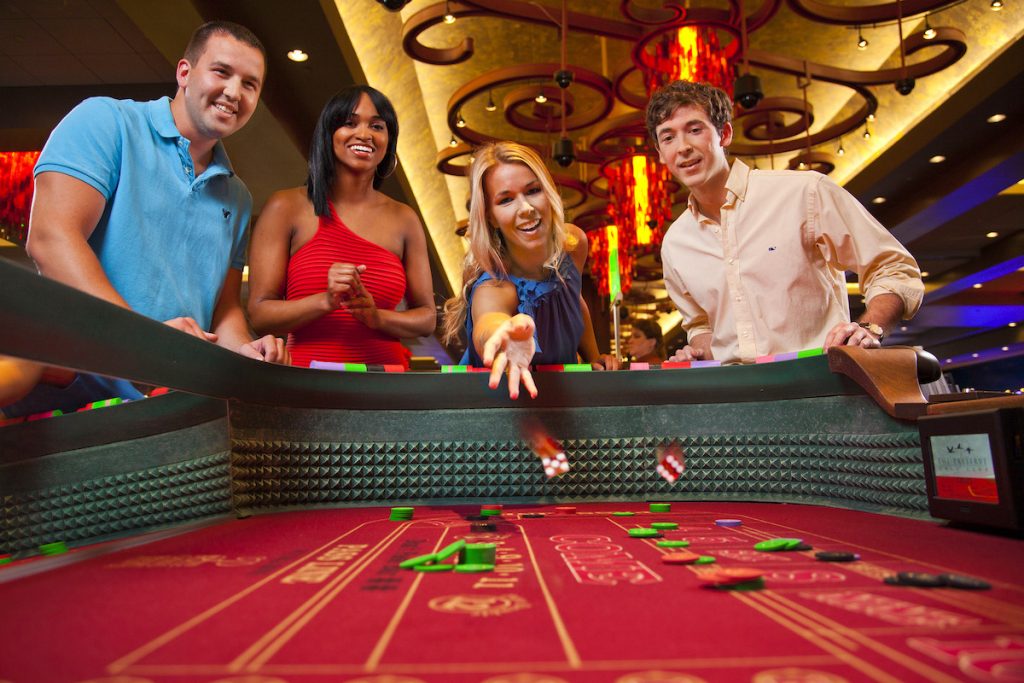 Are you testing any new or creative platforms or tactics to reach travelers?
I'm always surprised at the participation in our Pinterest page. People really enjoy pinning beautiful images of all that Coastal Mississippi has to offer. It seems like people use this platform to craft future trips that they want to go on, saving the places that they want to Instagram, go fishing, or enjoy a nice beverage on a patio.
We know TikTok is the hot topic right now, but for us at Coastal Mississippi, we recognize that our social-media engagement is very Facebook-heavy. Most of our commentary and interaction with visitors happens on that platform, so we focus our attention there a great deal.
What's the piece of advice you'd give this audience in terms of what grabs attention? What gets people to engage?
Video content, especially of outdoor activities, is what people are craving. Visitors are wanting to have more outdoor experiences to really feel they have had a rich and proper vacation. Still imagery is great, but video is what they want to consume and gets them excited about making a visit. It's what they share with friends and family.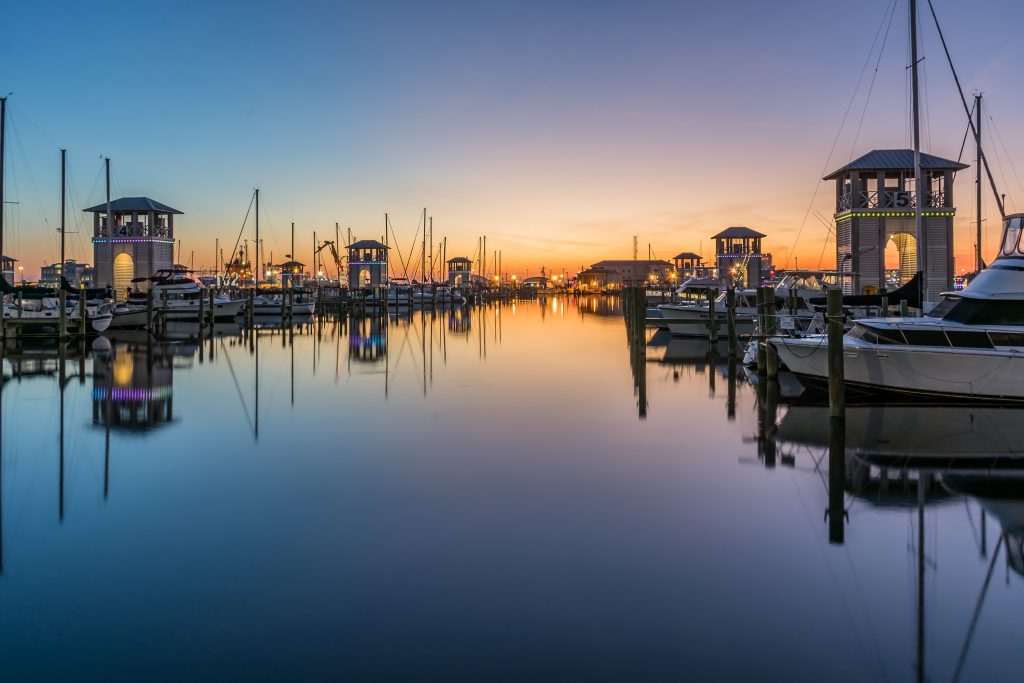 What do you think is the latest big trend for 2022 and the long-term?
During the pandemic we benefitted by being a destination where people have been able to do remote work while their children have remote classes, and still enjoy a vacation by stepping right onto the beach after they wrap up their business. I think that this kind of remote work/play experience is going to continue to be a big trend for our future.
I think we're also going to see the experience realm continue to explode. We're all getting to the point where we've done things, we've seen things, and we've taken the Instagram photos to prove it. Now, people want experiences that are new and different every time they visit.
For us, an example is the shrimp boat captain that takes them out on the Mississippi sound, shows them the wildlife that lives there, then pulls in a net of wild live shrimp to the wonderment of everyone. That is what our visitors are looking for – unique, educational, yet awe-inspiring experiences.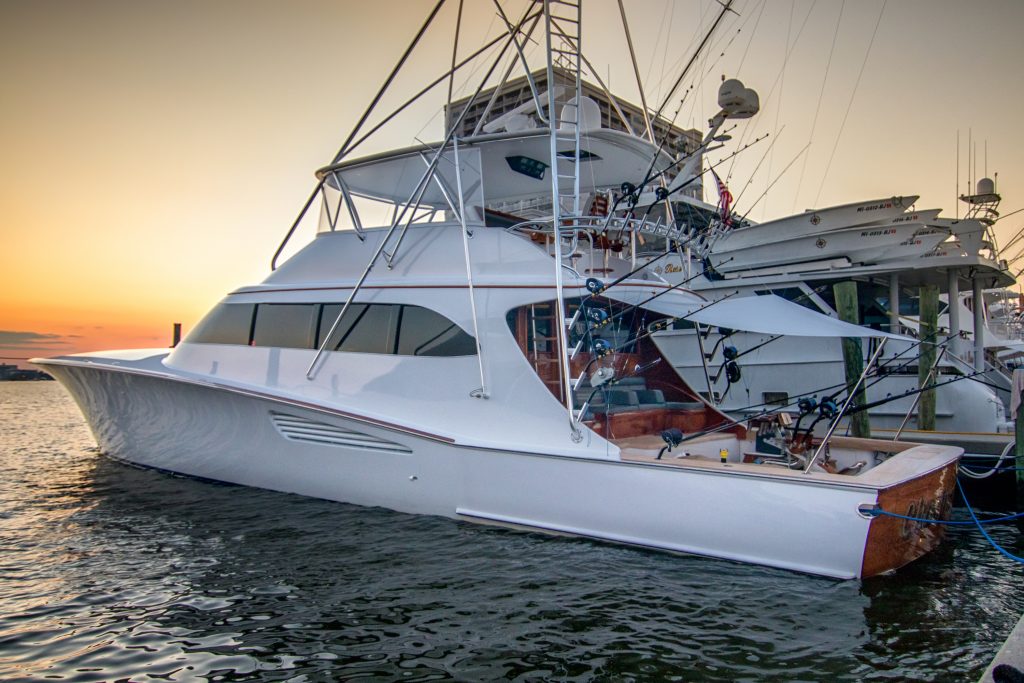 How do you incorporate sustainability into your marketing or brand messages?
The Gulf Ocean basin is very much a part of our identity and is embedded in many of the tourism experiences we offer. We are focused on bringing ocean ecology and marine sustainability into focus as part of the many specific experiences a visitor can have along the Secret Coast. Our new Aquarium, for example, is designed to provide a compelling ocean-ecology and marine wildlife experience, and our ocean-activity tour operators are oriented to bringing that knowledge alive as well.
Environmental Stewardship is an important part of the Coastal Mississippi community. Creating awareness among our residents, business owners and visitors regarding sustainable practices will help us continue these important, on-going sustainability efforts. Many businesses incorporate eco-friendly practices into everyday initiatives by reducing their carbon footprint, introducing eco-friendly products, utilizing single-use plastics and composting.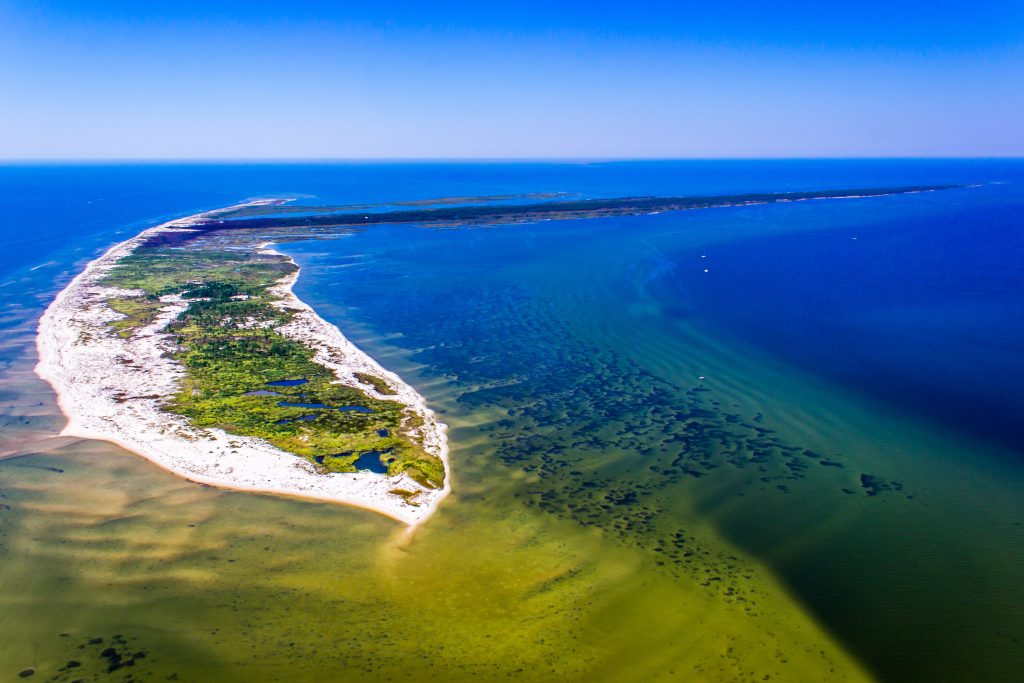 What are you looking forward to most in 2023?
I think I align with most of my colleagues when I say I look forward to the continued return of normalcy. More people are traveling again now for business, leisure and the combination of the two. With Expedia's help, it will be interesting to identify the new trends as they emerge and capitalize on what drives the urge to journey to the many points along Coastal Mississippi. Our visitors can always stop here for something to do and we'll be here to welcome them to the Secret Coast.
Our Q2 Traveler Insights Report gives a look into the continued enthusiasm for travel despite rising inflation and challenges in the industry, signaling a strong end of year. For more insights that your destination's brand can leverage to inform your marketing strategy, download the latest Traveler Insights Report.