May 26, 2022
As borders reopen and sustainability is top of mind, Panama is looking to seize the opportunity to be the discerning traveler's next destination. From tropical rainforests, indigenous villages, spectacular food, experiences and more, the destination worked with us to display some of the country's offerings in an innovative and immersive way.
Visit Panamá partnered with our award-winning Creative Partnerships team to develop our first ever original content series, as part of an integrated campaign that connects inspiration, planning, and booking to offer a shoppable travel experience. The new video series follows several travelers as they immerse themselves into the culture, history, and adventure of Panama.
Connecting with the Sustainable Traveler in a New Way
An often-overlooked destination compared to other tourist attractions, Panama presents a strong option for those looking to travel sustainably and connect with local communities. According to our recently published Sustainability Study, 41% of travelers are already visiting lesser-known destinations to be more sustainable, so Panama is well-suited to attract travelers looking for a low-impact escape.
Last year we kicked off our campaign with Visit Panamá by creating a visually stunning Travel Spotlight and a promotional landing page to give a taste of the beauty, appeal, and culture of Panama, while giving travelers an easy way to plan and book their Panamanian vacation. At that time, we also began working on a more in-depth, immersive view of the various unique experiences that Panama has to offer by filming travel adventures across the country.
"The Next Turn" Original Video Series
Now, we are releasing our first video content series on "The Next Turn" platform. The series allows potential travelers to embark on an adventure into the heart of a destination by following the journeys of real travelers. For this first release, travel shoppers can join three explorers in Panama during a week of epic experiences.
"We're excited about the opportunity to work together on a campaign that allows discerning travelers to fully immerse themselves in the adventure and cultural experiences widely available throughout Panama."

Woodrow Oldford, CMO, Visit Panamá
"This partnership with Expedia Group Media Solutions allows us to create significant awareness and engagement through compelling content that will inspire travelers to consider Panama for exciting vacation experiences in a country offering some of the most abundant biodiversity in the world, while also giving them quality options for accommodations and activities to book for their stay."
In these episodes, viewers follow the week-long adventures of three intrepid explorers, all of whom have a unique travel experience, to visualize what a trip to Panama could entail.
Free-spirited Marianela's journey focuses on culture, customs, and cuisines as she explores the Embera Indigenous Village, a trip to the world's first biodiversity museum, a happy hour food tour, and a helicopter ride. Fun-loving, blind adventurer Amar experiences Panama through his senses, visiting a coffee farm, listening to monkeys in the rainforest, and even pushing himself to climb Volcán Barú. For an experience full of excitement, Phil island-hops by boat, snorkeling and witnessing bioluminescence, and prepares his own ceviche along the way.
From the thrill seeker to the foodie, the videos display how a wide variety of travelers can discover their passions through Panama's diverse culture.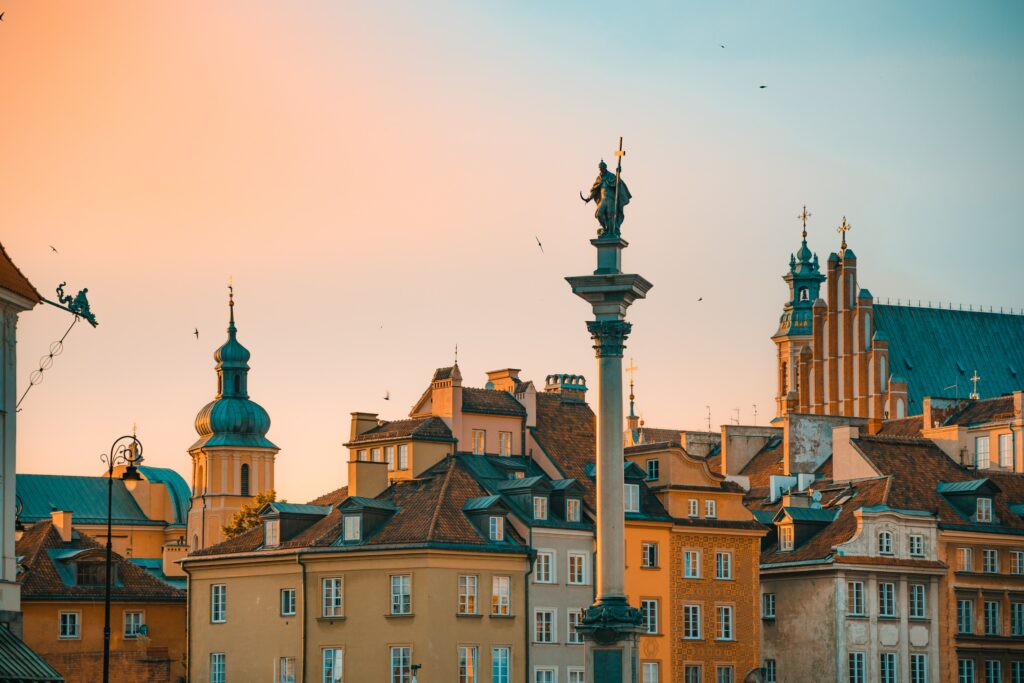 Hotel advertising that can reach any traveler, anywhere
Travelers looking to book a hotel use multiple channels to find their ideal place to stay, from social media to travel websites, and more. This is why it's imperative that you know when — and where — to reach the right traveler. Whether you're trying to reach early-bird or last-minute bookers, our targeting capabilities can help you connect with the right traveler at the right time.
Shoppable Travel: Creating the Connection Between Inspiration and Action
Travel entertainment has long been a popular way to spark interest and inspiration for travelers. For example, in the book Cultural Affinity and Screen Tourism – The Case of Internet Entertainment Services, the World Tourism Organization and Netflix found that the Lord of the Rings movies delivered a 40% uplift to New Zealand tourism between the years of 2000-2006. But blockbusters are both expensive and not guaranteed to result in increased travel. The reality is that there remains a huge disconnect between inspiration and action.
"The Next Turn" videos close that gap by creating a shoppable travel experience – allowing potential travelers the opportunity to book the experiences that they are seeing on the same page. For example, in Marianela's "Customs, Cultures, and Cuisine's" episode, she visits the Indigenous Embera Village. Directly below the video, there are options for viewers to book a similar Embera Indigenous Village Experience or tour through Expedia.
Additionally, a breadth of unique hotels near the visited areas are featured as options for travelers to book on the spot. These featured activities and accommodations create a seamless experience from inspiration to booking, helping the traveler connect with the experiences they found most compelling, while driving demand to the destination and its attractions.
Reaching Travelers Through Entertainment
It's no secret that people are drawn to and highly engaged by video content. According to InVideo, video content is 12 times more successful than other types of content, generating higher engagement rates than both text and image content combined.
Through "The Next Turn" videos, Visit Panama will connect with and inspire potential travelers as they scroll through social media, search for videos on YouTube, or organically visit the platform.
The team has also created a full funnel distribution strategy to continue driving interest in Panama. In the coming months, we will be leveraging footage from the series for short video segments showing off the jungle, sea, and city destinations throughout Panama, and utilizing addressable TV advertising through Canoe for the first time. We will use stills from the shoot to create a series of static banners to encourage bookings and drive traffic to dedicated landing pages.
"The Next Turn" videos don't stop with Panama. There are more episodes coming soon and we have an amazing slate of original formats we are producing with other partners.