July 10, 2023
As travel rebounds, we continue to see shifting travel trends and priorities with travelers. Our Traveler Insights report shows that travel demand is on the rise, with more than 70% of American travelers reporting that travel will be top a priority in the next 12 months.
The increase in travel demand means that hotel marketers and advertisers have a unique opportunity to target travelers, but any digital strategy must pivot quickly as the travel market shifts. This brings up an important question: How can your hotel ensure its campaigns are effective and efficient when you're faced with evolving trends? Let's look at how our reporting and insights capabilities give hotel marketers the information they need at every stage of a campaign.
Pre-campaign: Using market insights when planning a marketing strategy
Whether you're a large hotel chain or a small boutique, every hotel advertiser has the same goal: putting more heads in beds. But before a hotel advertiser can plan a marketing campaign, they need to know what travelers are looking for, and what factors drive them to book.
Our digital advertising experts provide data-driven insights that are drawn from our exclusive first-party data to help hotel marketers make informed decisions when planning their advertising campaigns. With the right insights, hotel marketers should be able to:
Determine their marketing objectives when they're trying to inspire, influence, and convert travelers.
Identify what creative assets will help drive results and what their performance benchmarks will be.
Consider which marketing channels will be used in a campaign to connect with the right traveler, and in the right place, to make the biggest impact.
Success story
In the wake of the pandemic, Visit Greece was eager to expand their presence throughout North American and European travel markets. To target their ideal travelers, Visit Greece worked with our Media Planning and Insights team to create a multi-faceted campaign focused on 10 key markets.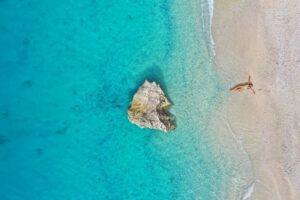 Using our latest research and traveler insights, Visit Greece wanted to identify how travelers were looking and booking. Armed with this information, the destination was able to launch a strategic marketing campaign that showcased everything Greece offers, from its rich history and picturesque coastlines to its internationally recognized cuisine.
By highlighting the country's unique amenities, the campaign used multiple marketing channels to reach travelers at various stages of their booking journey. And with PassportAds Audience Extension, Greece was visible to millions of highly qualified travelers. Enhancing this approach was a targeted effort that used customized audience segments to ensure the destination was engaging with the right traveler, at the right time, and with the right message.
The Brand Partnership activation allowed Visit Greece and Expedia to raise awareness about Greece's diverse offer that goes beyond popular beach holidays and introduces the audience to exciting experiences and products like city breaks, Greek gastronomy, and overall lifestyle. The results in terms of awareness and conversion KPIs by far exceeded our expectations, setting a new benchmark for our future advertising plans

— DIMITRIS FRAGAKIS, SECRETARY GENERAL, VISIT GREECE
Mid-campaign: Using reporting to optimize your marketing campaign
Once your campaign is live, how can you make sure that you're on track to meet your goals? With mid-campaign reporting, you can evaluate what areas of your campaign are working and identify areas that can be modified to make a bigger impact.
Our reporting tools enable you to assess your campaign's success so you can change your campaign's course to ensure you're making the most of your marketing spend. Whether you want to reassess your benchmarks or modify your target audience profile, our team of experts can work with you to identify in-flight optimization opportunities and get you on track to meet your goals.
Success story
Sonder is a leading hospitality company that is redefining the guest experience through a combination of technology and design. With over 250 properties and 9,000 rooms worldwide, the company offers a variety of thoughtfully designed accommodation options as well as an innovative app that provides guests with self-service features, local recommendations, and 24/7 on-the-ground support — all with a single tap.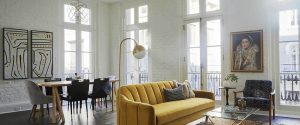 Sonder knows that visibility is crucial to reaching more travelers and putting heads in beds, and they needed a flexible solution that would allow them to change their strategy to better connect with their ideal traveler. Our team of experts suggested using TravelAds Sponsored Listings with a small group of properties as a test to gauge the impact of this solution on brand visibility and bookings.
Midway through the campaign, Sonder leveraged our reporting capabilities to assess the campaign's success and their marketing metrics. After seeing positive results and a positive return on ad spend, the marketing team decided to roll out TravelAds to properties globally, and 95% of Sonder properties started using TravelAds.
Post-campaign: Planning future marketing efforts
When running a marketing campaign, the close of it is just as important as the middle or the start. With end-of-campaign reflections and reports, hotels can discover new opportunities and learnings to apply to future marketing efforts. The success of your next campaign partially relies on the detail and breadth of your end-of-campaign reports that came before, and the learnings you gathered that helped shape the campaign you're planning today. To help you understand and interpret your end-of-campaign data, our reports provide a comprehensive overview of your campaign summarizing:
Total budget
Sites where you advertised
Total number of clicks
Dates of your campaign
Total number of impressions
Click-through-rate (CTR)
With post-campaign reporting, our expert can measure the impact of your advertising to show you the true value of your marketing efforts. This will help you connect the dots between every element of your marketing strategy and determine areas that are worth reinvesting and new opportunities worth pursuing.
From the initial planning and strategy formulation to the execution and evaluation of outcomes, reporting equips hotel marketers with the insights they need to make informed decisions and drive their campaigns forward. Leveraging the power of comprehensive reporting empowers hotel marketers to navigate evolving market dynamics and find their competitive edge.
With over 20 years of travel advertising media experience, we can provide you with the reporting your brand needs to unlock its full potential and stand out from the competition. To learn more about our reporting capabilities, contact one of our experts today.