October 28, 2021
When travel shoppers begin dreaming about a trip, they're often also thinking about the wardrobe they want to update, the shoes they need to replace, or the items they'll need to pack for specific activities. Travel retail doesn't just refer to airport duty-free shops and luggage, but also to the consumer goods someone might need as they prepare to venture away from home. At the same time, the pandemic has turbocharged online shopping, which means that now—more than ever—retail brands have a unique opportunity to improve the visibility of their products to those dreaming about travel again. By understanding travel shopper behavior and audience profiles, retail marketers can deliver impressive campaigns to drive demand. In this post, I'll describe how Expedia Group Media Solutions can empower retail marketers to reach the right audience, in and out of the store.
Gain Insights to Know Your Audience
Last month I had the privilege of attending the Travel Retail Consumer Forum in London. It was one of the first opportunities for those in the travel industry to come together and share insights into consumer behavior and perspectives. At Expedia Group, we have access to an unparalleled volume of traveler search and booking data, collected from across all our brand websites. This means we know when a traveler has committed and booked a trip, presenting an opportunity for retailers to then engage and inspire them further.
As we shared in our Q2 2021 Travel Recovery Trend Report, we saw an increase in volume quarter over quarter for travelers searching further out from their date of departure. While this is a positive sign of returning traveler confidence, there is still a significant share of travelers searching in the 0- to 21-day window, who prefer to plan trips for only the near future. That means there's less time between engagement and opportunity. By getting last-minute shopping to the front-of-mind with these specific travelers during their booking journey, they might be more apt to make a retail purchase in preparation of their trip just a few weeks later. Heathrow Airport understands this, which is why they set up their "Reserve & Collect" program that allows passengers to purchase ahead of travel for pick-up at the airport.
Travelers are, to put it simply, people—and people have varied interests. This means retail marketers have an opportunity to reach all shoppers, no matter what kind of traveler (or person) they are. Perhaps you're a luxury handbag brand wanting to reach affluent travelers. Maybe you're an outdoor and sporting goods brand with products for the adventurous traveler who has looked into booking a ski trip. You might be a brand or product long associated with a destination, such as tequila in Mexico or fine chocolate in Belgium or Switzerland. Or you might have just launched a new, more sustainable product range and want to reach millennial and Gen Z shoppers who are more proactively seeking to purchase with purpose in mind, as well as pleasure. No matter your specific brand or goals, Media Solutions can help you target the right travelers and drive demand toward your goods.
Retailers that Inspired Travelers and Drove Demand
One example that I shared at the Travel Retail Consumer Forum is Jura, a Scotland-based alcohol company. They wanted to showcase their whiskies alongside the rugged Scottish island of the same name. The focus was on creating a custom story based on the brand's "long way from ordinary" identity. They brought this story to life across Expedia Group websites in both the U.S. and UK, driving visitors to a dedicated bespoke microsite which presented shoppers with a selection of travel adventures. After choosing their "long way from ordinary" vacation experience, the site paired them with a Jura whisky that matched the theme of their vacation. In the end, the campaign helped Jura the whisky to engage and convert travel shoppers.
Another example of a retail brand that successfully partnered with Media Solutions is Corona, which wanted to promote its flavored Corona Hard Seltzer. Banking on travelers' desire to have the summer of their dreams after a year locked up, the beer company teamed up with Media Solutions to promote their "Flavors of Summer" sweepstakes. The custom landing page encourages travelers to explore "refreshing experiences" – from outdoor adventure escapes to waterfront fun. The brand has a long association with sandy beaches and hoped that travelers would not only be interested in booking a summer getaway, but also purchase their spiked seltzer.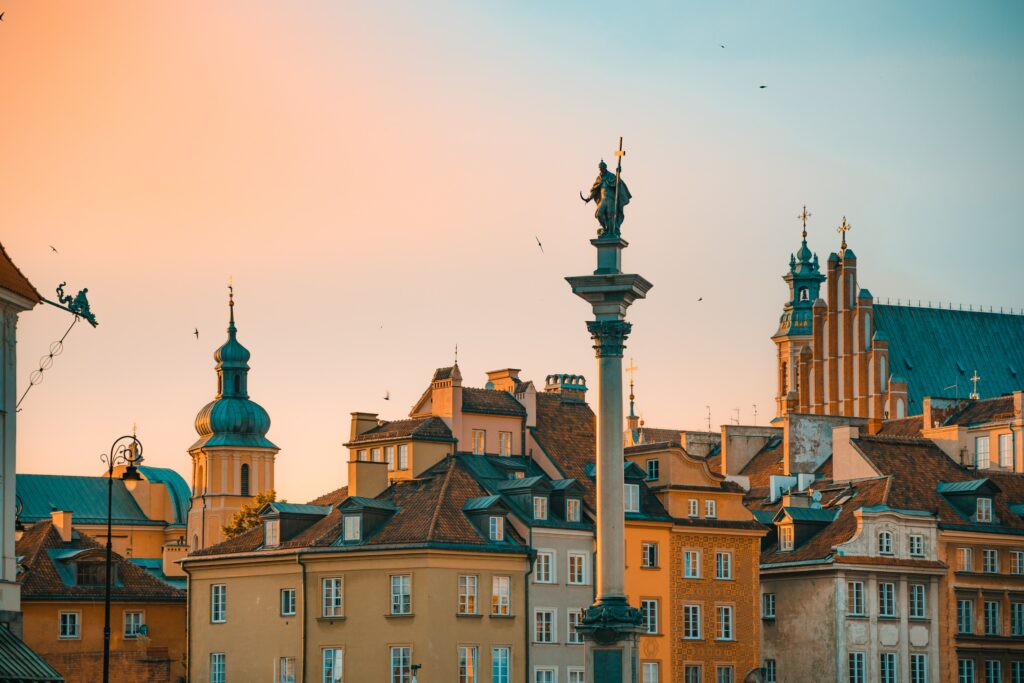 Hotel advertising that can reach any traveler, anywhere
Travelers looking to book a hotel use multiple channels to find their ideal place to stay, from social media to travel websites, and more. This is why it's imperative that you know when — and where — to reach the right traveler. Whether you're trying to reach early-bird or last-minute bookers, our targeting capabilities can help you connect with the right traveler at the right time.
Collaborate with Media Solutions
So what are the specific solutions we offer to help advertisers? First, you can leverage our targeted Display Advertising solutions, which are designed to enhance the travel shopper journey. This might look like native advertising integrated into our branded sites, branded mobile experiences and emails, a homepage takeover, or a standard display ad. Whatever presentation you land on, these ads will appear as travelers are still dreaming and deciding, who are targeted based on our first-party search and booking data.
Second, you might join forces with our award-winning, in-house Creative Partnerships team, which creates tailored media experiences to tell your unique story. With this solution, we would work alongside you to create visually stunning videos, landing pages, and other media across channels.
Third, you might consider a Co-Op campaign, which is a collective advertising effort from multiple, complementary brands that have a common goal. This is especially important now, when many businesses are working with smaller budgets on the road to recovery. By partnering with like-minded marketers targeting the same audience, your brand can stretch its budget further, secure strategic partners, and build the right campaign for all.
These are just a few of the Media Solutions we offer to help your brand stand out. No other online travel agency (OTA) offers such a suite of digital media solutions. On top of that, our access to exclusive first-party data and custom research means we're equipped with insights to help you target better. To learn more about how we can help your retail brand reach the right audience, download our Audience Targeting guide or contact us today.