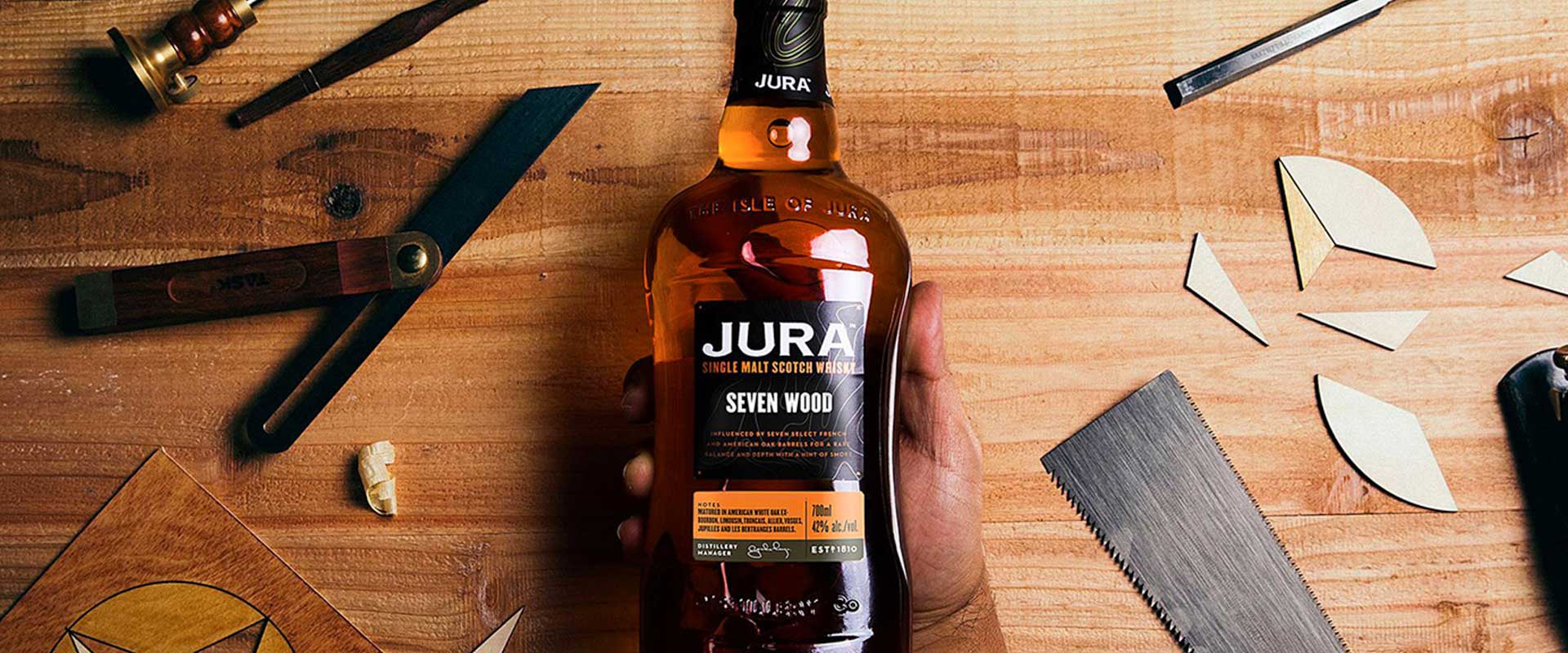 Working with Expedia Group Media Solutions, in particular the Creative Partnerships team, allowed Jura's A Long Way From Ordinary campaign to reach a new audience at scale, and deliver impactful content through the synergy of the message and brand's audience

Corey Blenkarn, Global Digital Strategist, Whyte and Mackay
+11k
Clicks Across Channels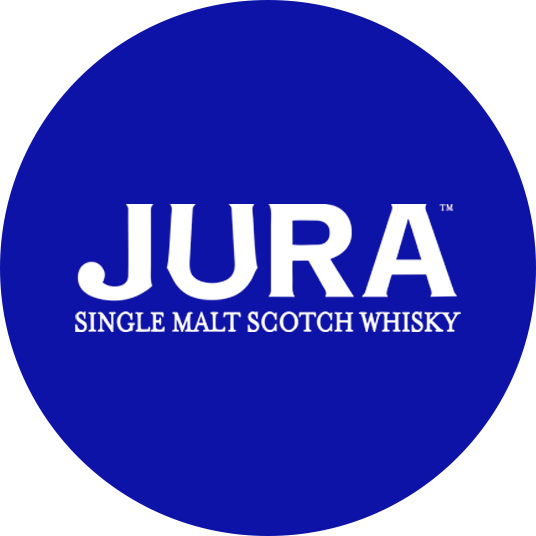 Overview
Whyte and Mackay, a Scotland-based alcohol company, executed the Say Goodbye To Ordinary campaign with Expedia Group Media Solutions' Creative Partnerships team in the last quarter of 2018. The campaign highlighted their Jura whiskies via multiple components, notably their microsite saw more than 9,500 sessions and garnered thousands of contest entrants.
The Opportunity
Jura is a rugged yet beautiful island off Scotland's west coast. It's also a whisky brand that's part of the larger portfolio of the Scotland-based Whyte and Mackay company. The Jura brand is built on being a 'long way from ordinary.' When it came to advertising with Expedia Group, they saw an opportunity to attract new audiences and activate their refreshed brand identity by showcasing the uniqueness of their products and brand.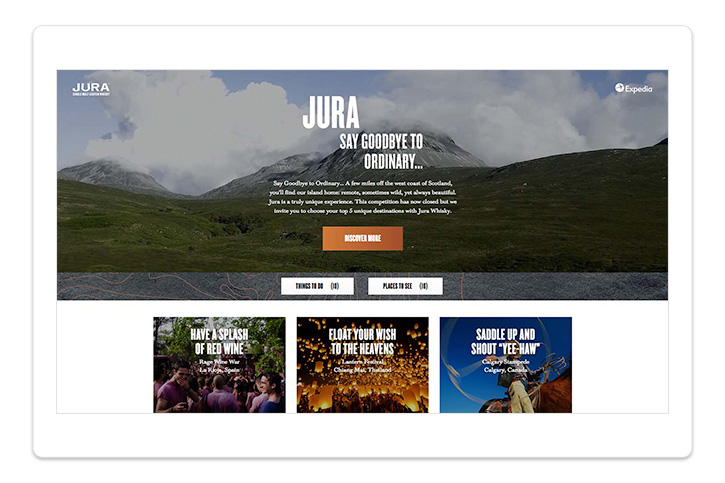 The Solution
Jura worked with the in-house advertising agency for Expedia Group Media Solutions, Creative Partnerships (CP). The CP team collaborates with partners to create unique and compelling media experiences. Their focus on creating custom stories was a perfect fit for telling the "long way from ordinary" story. To bring it to life, they linked Jura, the whisky, with Jura the island, playing on how both are a long way from ordinary. The creative campaign delivered this message across Expedia Group websites in both the US and UK and drove visitors to a dedicated microsite.
The microsite featured a bucket list concept to inspire users. Visitors to the site chose travel adventures based on the site's recommendations and descriptions. And just like the whiskies in the Jura collection, these experiences were off the beaten path and adventurous. For example, one of the bucket list experiences was the Wine War (La Batalla del Vino) in Rioja, Spain and another was a trip to watch Sumo wrestling in Japan.
While the campaign was active, users were directed to enter a contest to win a flight worth up to $2000 to their destination. Even though it highlighted a range of destinations, the campaign kept Jura whisky front and center. After users selected their ideal and 'long way from ordinary' vacation experience, the site paired them with a type of Jura whisky that matched the theme of their vacation. The campaign was strategically timed to coincide with Jura's busy holiday season.
The Results
The campaign earned more than 11,000 clicks across social media posts, display ads, and off-site Passport ads. User sessions on the microsite topped 9,500 and the contest saw over 2,300 entrants.

Connect with our digital media consultants to learn how to best engage, influence, and convert your target travel audience
*Expedia Group, TravelAds and Accelerator incrementality data, 2022