October 28, 2022
These days, much of our lives are documented online. Baby pictures, birthdays, holidays and, of course, picture-perfect sunsets or mouth-watering plates of food from far-flung locations can be found on any number of social media channels.
Travel, by its very nature, has always been about social networking. Whether it's having a spontaneous conversation at an espresso café in Italy or deciding to sky dive in Abu Dhabi with a group of like-minded thrill seekers, the experience of travel has taken on a new dimension. It's grown from sharing the experience of your vacation upon your return to sharing these experiences as they happen. Social media is what has made all this possible. And now, it's about more than experiencing a new adventure, a different country or meeting a new group of people, it's about sharing these experiences with the world at large.
Why social media marketing is important for your campaigns
There's no denying the pull and influence social media has when it comes to travel marketing. If you're a hotelier looking to fill rooms, an adventure company promoting unique activities or a destination, getting your message out to the masses via social media is essential. This messaging should be on your branded social channels and include partnering with other social creators, influencers and brands to spread your message to a highly qualified audience of travelers.
Every travel marketing campaign should include a social media component. Whether you're looking for a full-blown custom campaign or a finely tuned and targeted approach, using Expedia Group's social media channels can help you grow your reach exponentially.
Travelers are social: 87% of millennial travelers consult social media as one of their first stops for travel inspiration. This is your opportunity to build awareness around your brand, destination or experiences. And it's important to grab travelers' attention early in their search journey – 45% of social media's influence on booking occurs at the beginning of their exploration.
Word of mouth is also integral to capitalizing on the benefits social media offers. Travelers looking to book a trip trust their friends, and with 97% of millennials sharing travel photos on social media there is a valuable amount of user-generated content that you can use to your advantage.
How to use social media for travel inspiration
With our social media solutions, you can take advantage of the social following and highly targeted audience of travelers across our brands like Expedia, Vrbo and Hotels.com to socialize your brand in ways that intrigues travelers. What we offer:
Social integration packages let you transform standard ads into a native social experience across traveler's social feeds.
Instagram stories motivate travelers who are seeking inspiration and increase engagement with your brand.
Co-branded videos capture traveler interest with compelling video content. Videos generate more engagement than static posts: 58% of consumers trust brands that have video than those that do not. Destination marketers have found that 75% of social media users take action after viewing video content.
Custom social promotion lets you unlock the full potential of social storytelling across multiple platforms to create the most engaging social experience.
When you use our social media solutions, you also gain the benefit of tapping into loyal communities across all our brands. Expedia Group has more than 200 travel brand sites and Vrbo is our vacation rental brand – all of this provides an established entryway into engaging the right traveler.
Since users on social media are so active and provide you with a vast amount of user-generated content, it's equally important that you manage your social media accounts in a manner that uses best practices while also consistently engaging travelers. To help you build your social media brand, here are some tips to follow:
Be authentic. There's no need to treat your social posts like ads – that will simply turn travelers off. Being genuine will help you connect with more travelers and inspire them to book.
Use video. "Consumers, on average, spend about 323 minutes per week watching video content, and that is on mobile phones alone," Mackenzie Bromley, director of social media at MMGY Global, says. It's important that videos are short and succinct for social media – save longer-form videos for your website, presentation or events.
Encourage travelers to use hashtags for your airline, hotel or destination – it's an easy way for them to show off where they've been and what they're doing, and it helps expand your social reach.
Understand the value of user-generated content – our research shows that 32-39% of millennials won't book a hotel without seeing some source of user-generated content and 95% of travelers read reviews before they book.
Use your social channels as a customer-service tool. Comment on posts that applaud your brand, but also remember that it's important to respond quickly to any issues travelers report. While you can't prevent an ice storm from delaying a flight or a hurricane from hitting the coast, how you respond to travelers when they post about a less-than-ideal travel situation will show that you pay attention to travelers' needs, no matter what the situation.
Know the differences between social channels and create content specific to each. Facebook isn't like Instagram and TikTok isn't like Twitter. Each platform is different, and your posts should reflect how users interact with the channel.
Promote things that are unique to your brand, like loyalty programs. Encourage people to post to your channel or tag your brand and let them earn extra loyalty points.
Share broad info about your destination, hotel or experience. For example, if you're a hotelier, focus on more than rooms or hotel amenities and cast a wider net to include information about the area. Bonus: If you tag businesses in your area, they may return the favor and tag you in their social posts.
Be funny. Humor can go a long way in inspiring travelers.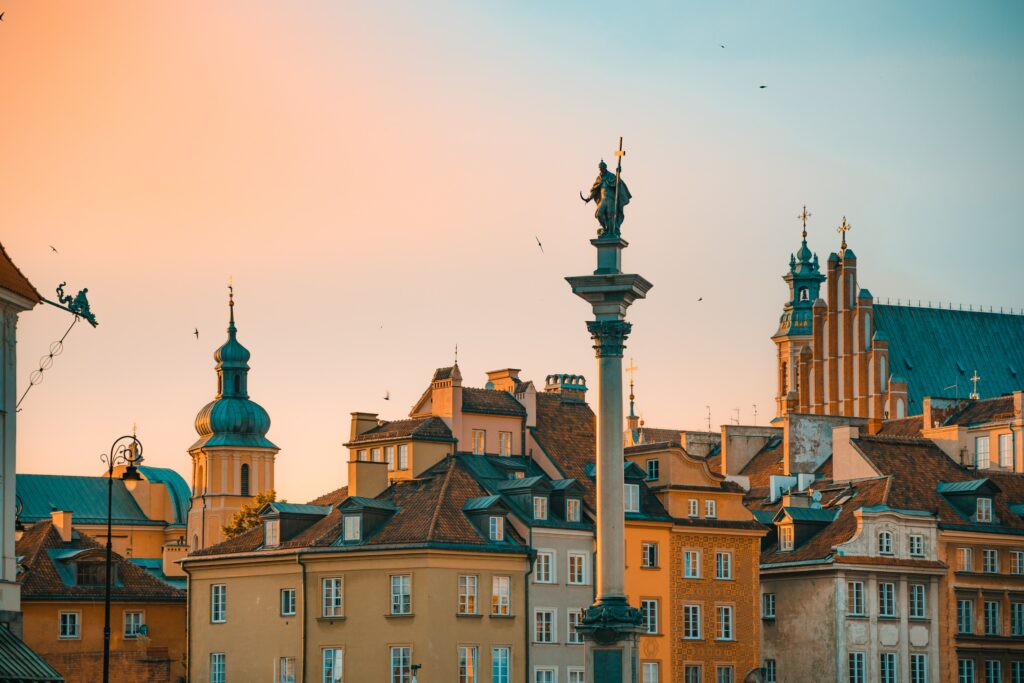 Hotel advertising that can reach any traveler, anywhere
Travelers looking to book a hotel use multiple channels to find their ideal place to stay, from social media to travel websites, and more. This is why it's imperative that you know when — and where — to reach the right traveler. Whether you're trying to reach early-bird or last-minute bookers, our targeting capabilities can help you connect with the right traveler at the right time.
Social media is here to stay
Social media isn't going away – and neither is travel. Travelers still have bucket lists, and they search and gather information about different destinations and experiences from the videos, photos and reviews they see across various social channels.
Our social media solutions can help you stand out with our highly engaged travel community. As travel demand continues to increase, and social media plays more of a role in inspiring, engaging and converting travelers to book travel, make sure that your brand is taking full advantage of what social media marketing can offer.
Contact us to learn more about our social media solutions and how we can help you reach your travel marketing goals.