April 25, 2022
The growing demand for sustainability in travel
The traveler mindset is changing, and sustainable travel has emerged as a growing trend as travelers hope to lessen the environmental impact of tourism (or overtourism, in some cases). The pandemic seems to have accelerated this trend, with people looking for ways to travel more responsibly, to make meaningful changes to help preserve our planet – especially as demand for travel picks up. At the same time, our partners in the travel industry are also becoming increasingly aware of the impact travel has on the environment. To stay relevant, those in the travel industry must understand the meaning of sustainable travel and adapt to meet the changing expectations of these conscious travelers.
What is sustainable travel?
Most people care about the planet and want to do their part when it comes to sustainable tourism, yet the movement isn't always easy to define. You may also have heard of the terms "green travel," "green tourism," "ecotourism," "responsible travel," "ethical tourism," and others. All of these ideas mean more than just re-using your hotel towels for an extra day or opting for a reusable water bottle instead of single-use plastic bottles.
According to National Geographic, sustainable tourism is a "framework for engaging travelers and the travel industry at large in supporting goals that include protecting the environment, addressing climate change, minimizing plastic consumption, and expanding economic development in communities affected by tourism." The Global Sustainable Tourism Council (GSTC) defines it this way: "an aspiration to acknowledge all impacts of tourism, both positive and negative…to minimize the negative impacts and maximize the positive ones."
To find out how consumers answer this question, we recently conducted a Sustainable Travel study based on a survey of 11,000 consumers in 11 global markets. Respondents were asked about their attitudes, values, and motivations in making conscientious travel choices. According to the findings, the majority of respondents equate sustainable travel with lessening environmental impact; supporting local economies, cultures, and communities; and visiting lesser-known destinations.
Who is the eco-conscious traveler?
The sustainable traveler, or the eco-conscious traveler, then, is the tourist who supports these goals, who makes individual choices according to sustainable tourism practices. That leads to the next question: What are sustainable tourism practices?
For hotels, it may mean finding ways to conserve energy and water use, serving food that's local and seasonal, or managing waste more responsibly. For tourists, it may mean researching lodging providers and tour operators to ensure they're doing these things and conforming to sustainable tourism standards. It may also mean taking the train, instead of a plane; or buying locally made souvenirs, which supports the local economy.
Green initiatives, sustainable practices, and your brand commitment to sustainability
The trick, however, is identifying which businesses are truly sustainable. This is the information conscious travelers want to know. According to our study, 90% look for sustainable options when traveling. In fact, 2 in 5 respondents said they have avoided a travel destination or transportation option due to skepticism that the commitment to sustainable practices is real.
Clearly, businesses must be sincere and transparent to establish trust with consumers. For example, if you're in the hospitality industry but your hotel is not yet a green hotel, you can still communicate what you're doing today: whether you've signed the UNESCO Sustainable Travel Pledge, any green initiatives you already have in place, steps you're taking to adhere to the GSTC criteria, or plans you may have to become certified as sustainable.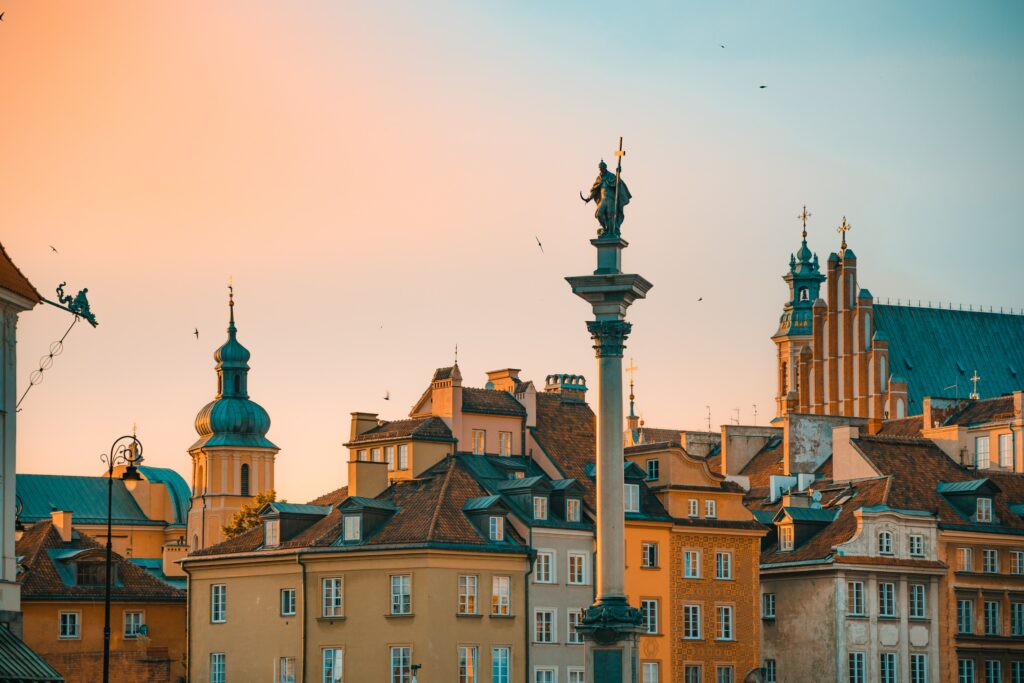 Hotel advertising that can reach any traveler, anywhere
Travelers looking to book a hotel use multiple channels to find their ideal place to stay, from social media to travel websites, and more. This is why it's imperative that you know when — and where — to reach the right traveler. Whether you're trying to reach early-bird or last-minute bookers, our targeting capabilities can help you connect with the right traveler at the right time.
How Media Solutions can help you target the eco-conscious traveler
Some of our partners have already demonstrated a commitment to sustainability and have leveraged Expedia Group Media Solutions to help communicate this via marketing campaigns. One such partner is Iberostar Group, which has been a leader of green tourism for some time, especially as it relates to the oceans and supporting local communities. The brand started its Wave of Change movement in 2017, which is built on three pillars of action: commitment to a circular economy, the responsible consumption of seafood, and coastal health. The brand also joined Expedia Group in signing the UNESCO Sustainable Travel Pledge.
To highlight these efforts, Media Solutions designed a custom landing page that promotes the brand's luxury, eco-friendly hotels and its dedication to making a positive impact. To learn more about its efforts, as well as to get tips on how travel brands can do more, read this Q&A with Dr. Megan Morikawa, Iberostar's Global Director of Sustainability Office.
Another partner that has prioritized sustainability is VisitScotland, which also signed the UNESCO Sustainable Travel Pledge, as well as the Glasgow Declaration. The tourist board has committed to respect Scotland's natural landscapes and uses its promotional landing page on Expedia sites to encourage travelers to leave no trace and get to know the locals.
And then there is Visit Panamá, whose "Live for More" campaign aims to connect conscious travelers with Panama's cultural roots. The campaign aligns with the country's Master Plan for Sustainable tourism, which was recognized by UNESCO as an example of innovation and sustainability. To promote its commitment to sustainability, we designed a Travel Spotlight page for the tourist board that showcases Panama's diverse experiences, hoping to inspire eco-minded travel shoppers to visit.
We anticipate sustainable tourism will only continue to be front of mind with eco-conscious and conscientious travelers going forward. So, if you're a hotel, tourist board, or other travel brand aspiring to make a positive impact and want to share your vision through a Media Solutions marketing campaign, reach out to our team of digital media experts. In the meantime, learn more about consumer attitudes toward responsible travel by downloading our Sustainable Travel study.