January 18, 2023
Social media has been around for over a decade now, but its influence over our decision making and buying preferences continues to grow. As travel is an inherently social activity, this influence is particularly present for our industry.
Consumers are constantly inspired by stunning landscapes, compelling food, and adventurous experiences online, presenting an opportunity for brands to connect and amplify their messages to reach a larger audience. As new social platforms emerge, the importance of engaging with travelers in the areas they are looking for inspiration only grows.
Social media as a source of inspiration
While family, friends, and travel providers are the most popular sources of travel inspiration, our 2023 Traveler Value Index showed that social media is right behind them, with 35% of consumers saying they use social for travel inspiration. The use of social media as travel inspiration surpassed more traditional outlets, such as travel agents (29%), media publications such as newspapers or magazines (26%), and entertainment, like TV shows and movies (25%).
53% of Gen Z consumers say they use social media for travel inspiration
But the influence of social media is much more present when you look at younger generations. For consumers under the age of 40, 50% of them say they use social media as a source for inspiration, a very close second to family (52%). For Gen Z, social media is the number one most popular source of inspiration, with 53% saying they turn to social for inspiration, meaning a strong social presence is essential for connecting with younger travelers.
Taking a regional look, consumers from South Africa and Mexico are particularly influenced by social. In South Africa, 59% of consumers look to social for inspiration and 54% in Mexico.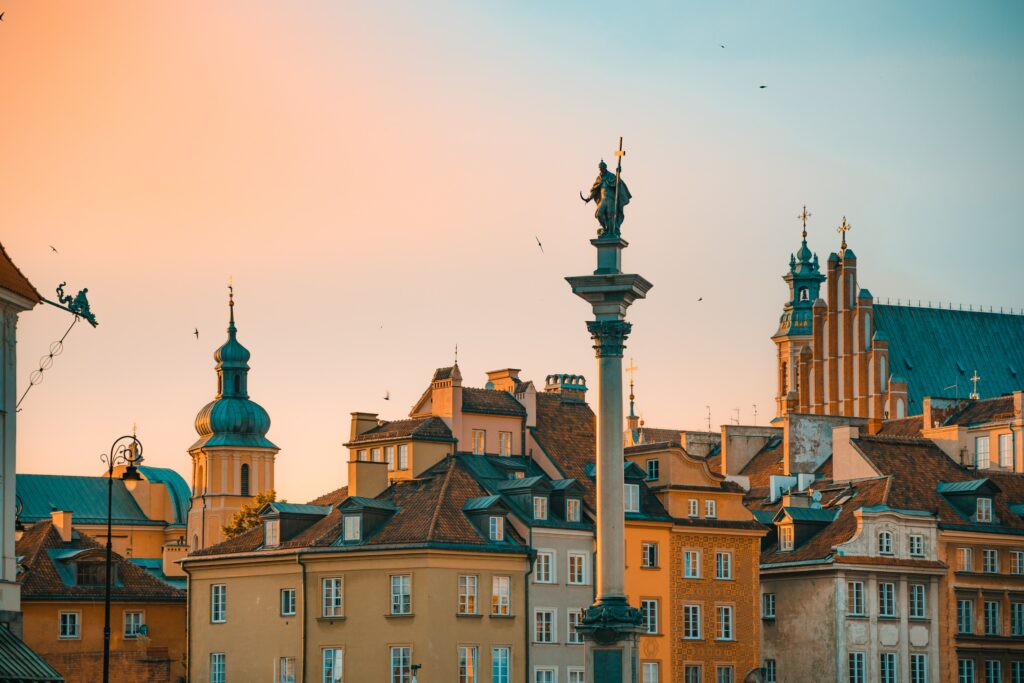 Hotel advertising that can reach any traveler, anywhere
Travelers looking to book a hotel use multiple channels to find their ideal place to stay, from social media to travel websites, and more. This is why it's imperative that you know when — and where — to reach the right traveler. Whether you're trying to reach early-bird or last-minute bookers, our targeting capabilities can help you connect with the right traveler at the right time.
Crafting successful social media campaigns
To connect with travelers finding inspiration on their social feeds, creating fresh, innovative, and authentic social media campaigns is key. This helps your brand not only get in front of travelers but stand out in a way that will be memorable. We've worked with many brands to develop social media campaigns and strategies that resonate and use social channels to amplify other creative elements of campaigns.
Destination Canada explores TikTok
Destination Canada, the NTO (National Tourism Organization) for Canada, worked with our team to leverage Expedia Group's social media channels, including TikTok, in a summer social media campaign targeting travelers from key U.S. states.
The 15-second TikTok video featured the Top 5 Things Not to Miss in Canada, including the country's most exciting sights and experiences such as its stunning lakes, lush rainforests, and iconic Toronto cityscape. The social video drove impressive results, reaching over 2 million users from key U.S. markets and generating over 3.5 million impressions, further proving bite-sized social content can create big impact for marketing campaigns.
Abu Dhabi creates an immersive experience, promoted through social
Our campaign with the Abu Dhabi Department of Culture and Tourism took a more immersive approach by following the adventures of social media influencer, Ellie, as she explored Abu Dhabi. Our in-house creative agency developed an original video episode for "The Next Turn" series. In the "City of Surprises" episode, travel shoppers can watch, explore, and book, all on the same page to effectively connect inspiration with a shoppable booking experience.
The video is amplified through social media, utilizing short trailers to hook viewers and entice them to learn more. Ellie is also sharing the content on her social channels, further expanding the message to her trusted audience and encouraging bookings.
Using social media marketing for travel inspiration and influence
By using our social media solutions for travel marketing, you can take advantage of a highly targeted audience of travelers across our brands like Expedia, Vrbo and Hotels.com. Some of the solutions we offer include:
Social integration packages to transform standard ads into a native social experience across traveler's social feeds.
Instagram stories, which motivate travelers who are seeking inspiration and increase engagement with your brand.
Co-branded videos that capture traveler interest with compelling video content.
Custom social promotion across multiple platforms to create the most engaging social experience while telling your brand story.
These social media solutions are set up to help your brand stand out in our highly engaged travel community. As the popularity of social media continues to rise and travelers look to new platforms for inspiration and advice, ensuring your brand has a strong social strategy is a recipe for success.
To learn more about our social media strategies and how we can help your brand, contact us today. Or, to learn more about the latest trends that your brand should be paying attention to, download our 2023 Traveler Value Index.