Air Canada Adventure Atlas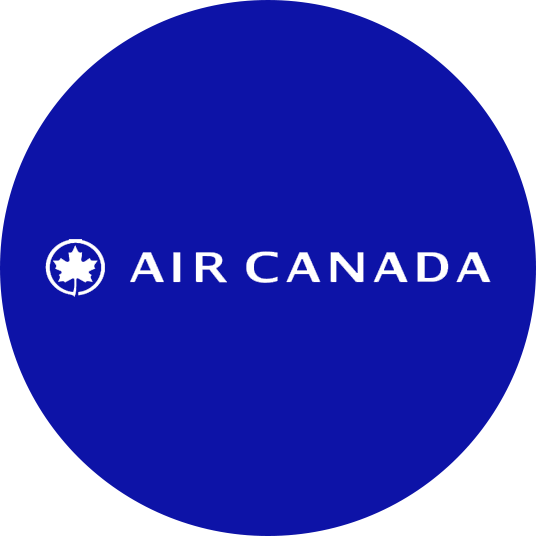 Overview
Canada's largest airline, Air Canada, wanted an opportunity to position themselves as the first choice for travelers in U.S. and Canadian markets and connect and engage with travelers while promoting its flight routes connecting to over 200 destinations around the globe.
The Opportunity
By collaborating with Expedia Group Media Solutions, Air Canada was able to draw business insights from Expedia Group's proprietary first-party data. They uncovered an opportunity to connect with specific, qualified travel shoppers looking for flights to destinations where Air Canada flies. This presented them with a set of audiences and ideas for strategically targeting those audiences to drive brand awareness and encourage bookings.
The Solution
Air Canada's Adventure Atlas campaign entailed the creation of a customer-centric microsite designed to function as both an inspiration center and a booking platform.
The Adventure Atlas custom microsite features Air Canada's various flight route offerings and serves to inspire and educate travelers on the airline's various flight routes and destinations. In addition to providing a traveler booking and inspiration platform, the microsite also provided a turnkey opportunity for destination partners to align with the well-known airline and drive conversion and bookings. This was achieved by allowing destination partners to strategically advertise on the microsite, helping them reach and connect with a wider audience of potential visitors.
Air Canada's route map is brought to life through the microsite's interactive features, inspiring travelers to plan their next trip with Air Canada. Once users select their preference, a map of different destinations across the globe appears, allowing users to view the different destinations that fit their preferences. They can then select their preferred type of destination and flight based on budget and travel style. Options include "Thrill Seeker," "Sun Chaser," and others. After selecting one of the marked destinations on the map, the microsite directs users to a booking link where they can purchase flight tickets to the desired destination as well as hotels for those partners featured on the map.
The campaign was also supported by Media Solutions' display advertising services, allowing Air Canada to reach specific travelers through strategic targeting.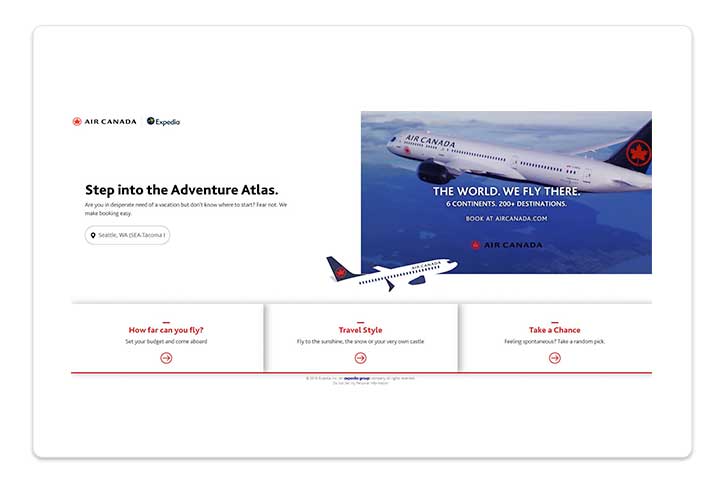 Connect with our digital media consultants to learn how to best engage, influence, and convert your target travel audience
*Expedia Group, TravelAds and Accelerator incrementality data, 2022