Appleton International Airport
Expedia brands have become a core component of our marketing program. The dramatic increase in airline sales was beyond our expectations and helped to drive our best year in history!

Patrick Tracey, Marketing Director, Appleton International Airport
+40%
YOY demand for air tickets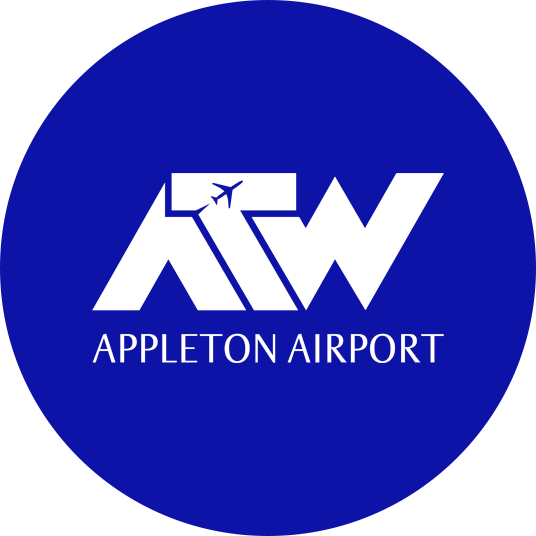 Overview
Appleton International Airport (ATW) in Wisconsin achieved a 40% year over year increase in demand for air tickets by marketing their airport and routes with Expedia Group Media Solutions. They also raised awareness of their airport as a viable and cost-effective alternative to other airports in the surrounding area.
The Opportunity
Appleton is located in between Green Bay and Milwaukee in central Wisconsin. When ATW first started working with Expedia Group Media Solutions, their airport had recently rebranded and had also added a few new routes. But, they hadn't been achieving the anticipated volume of bookings for some of their established routes as well as the newly added ones. This campaign was designed to raise awareness and drive bookings of specific routes to southern cities in the United States.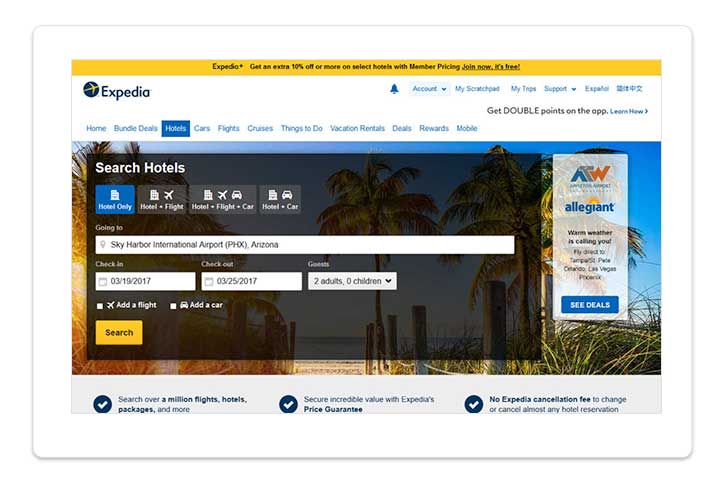 The Solution
To accomplish their goal of driving more flight bookings, the campaign promoted new routes to already popular destinations. ATW believed that showcasing these routes could ultimately drive demand for the airport and raise its brand awareness.
ATW worked with Expedia Group Media Solutions to determine and target the right audience and to plan the timing of their campaign based on proprietary search and booking data. Knowing that the airport had regional appeal, the strategy targeted shoppers located in Appleton, Green Bay, Wausau-Rhinelander, and the Milwaukee metropolitan area. The campaign also targeted shoppers who were currently searching for or had recently searched for travel to Las Vegas, Orlando, Tampa/St. Petersburg, or Phoenix. These destinations were significant because they were popular spring break destinations for the target audience. The campaign engaged this audience by running display ads across the Brand Expedia Group portfolio, including: Expedia.com, Travelocity, Orbitz, and CheapTickets.
Appleton International Airport wanted to reach customers at all phases of the path to purchase—from inspiration to booking. To do this, the campaign placed ads on multiple pages across the chosen sites, from the homepage to the search results page. For example, the campaign used marquee ads on Expedia.com for high funnel, awareness, and showed ads on the search results pages to shoppers who were ready to book. The ads featured routes to the above-mentioned cities so that shoppers could consider these routes even if they didn't appear on the search results page.
The Results
Post-campaign analysis demonstrated that the campaign had been a great success. ATW and Expedia Group Media Solutions experts used this performance analysis to help build the strategy for future campaigns. The click through rate on the marquee ad, in particular, exceeded expectations by performing at two times above the benchmarked goal. Based on the analysis, it was clear that running marquee advertisements across the Expedia Brands Portfolio would be a great tactic for future campaigns.
The display campaign generated outstanding results. Most notably, the campaign achieved a 40% year over year increase in demand for air tickets originating out of Appleton International Airport

Connect with our digital media consultants to learn how to best engage, influence, and convert your target travel audience
*Expedia Group, TravelAds and Accelerator incrementality data, 2022