+1.28 million
Twitter Impressions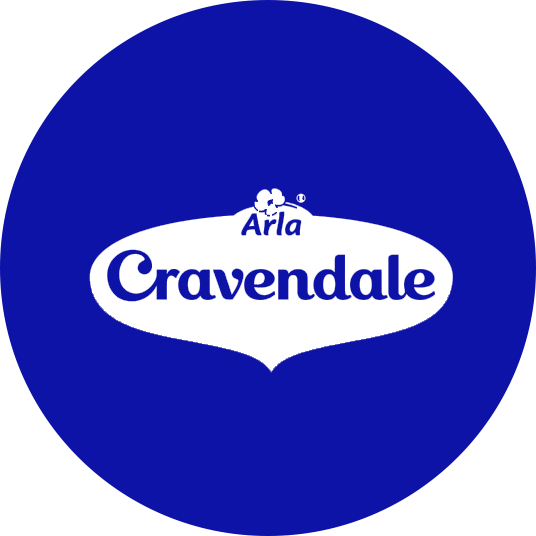 Overview
Cravendale milk brand was able to reach the Expedia UK audience and increase awareness about product features with a social contest launched in collaboration with Expedia Group Media Solutions.
The Opportunity
Cravendale, a premium brand of milk in the UK, wanted to find a way to stand out and increase market share in a highly competitive marketplace. Creating a "buzz" around a milk brand is a challenge in itself, and Cravendale felt it would take unique selling proposition to resonate with a large audience.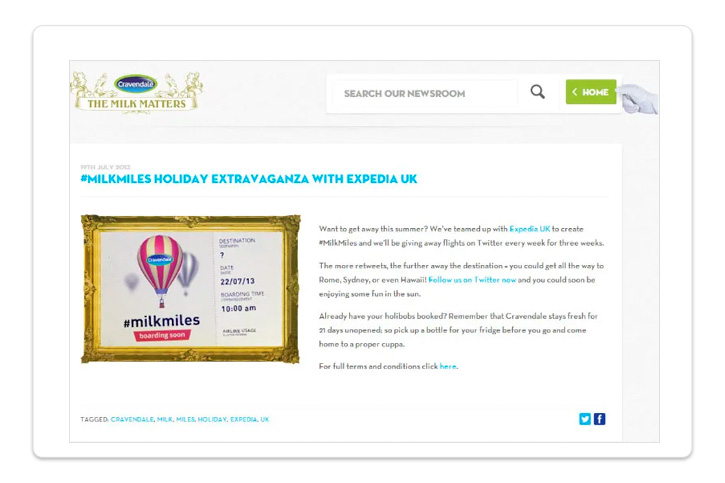 The Solution
Expedia Group Media Solutions developed an integrated campaign including display and social components, with the objective to drive awareness of the longevity of Cravendale milk. This was achieved by messaging to the Expedia UK audience base: anyone going on a trip could take advantage of the fact that Cravendale milk remains fresh for 21 days.
The digital campaign featured a series of display ads on Expedia.co.uk—specifically targeted to last-minute travelers and families who were looking to travel within 14 days. The messaging emphasized that Expedia users could buy Cravendale milk before going on holiday—and come home to a fresh carton of milk in the fridge.
In addition, the campaign raised awareness through a reciprocal social presence. Media Solutions teamed up with Outside Line (Cravendale's social agency) to run a "MilkMiles" contest on Twitter and Facebook, with Expedia providing trips of a lifetime to Rome and Hong Kong as prizes.
The Results
The campaign generated a high level of engagement with both loyal and new Cravendale fans. This was the first reciprocal social campaign that Media Solutions ran with the social agency Outside Line and the campaign proved hugely successful.
During week one, Outside Line set a new agency record—recording the highest number of re-tweets they have ever recorded on a campaign. The display ads were instrumental in driving users to the social channels.

Connect with our digital media consultants to learn how to best engage, influence, and convert your target travel audience
*Expedia Group, TravelAds and Accelerator incrementality data, 2022