+16.5m
Twitter Interview Impressions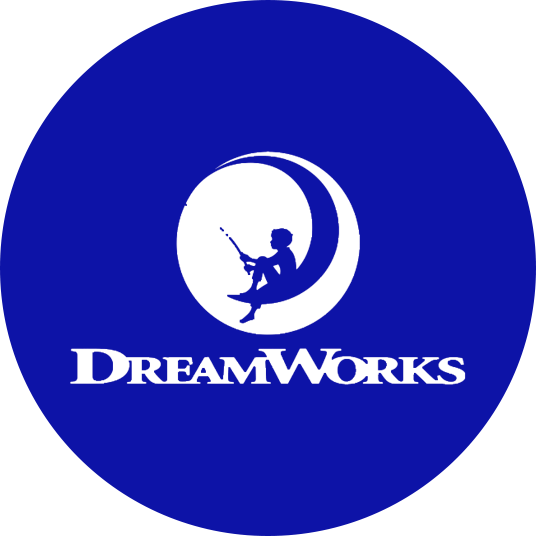 Overview
An American movie studio used a custom sweepstakes, promoted throughout social and display media, to earn 164K+ entries and promote the launch of the movie, "Mr. Peabody & Sherman" to families.
The Opportunity
DreamWorks Animation was planning the launch of "Mr. Peabody & Sherman", an animated film about the most accomplished dog in the world and his mischievous boy Sherman. This dynamic duo uses their time machine to go on the most outrageous adventures known to man or dog.
Dreamworks' main objective was to drive awareness of the movie – especially among families as that was the most appropriate segment to reach for this movie. Given travel's organic role in the film, the alliance between Expedia Group Media Solutions and DreamWorks Animation was a natural fit.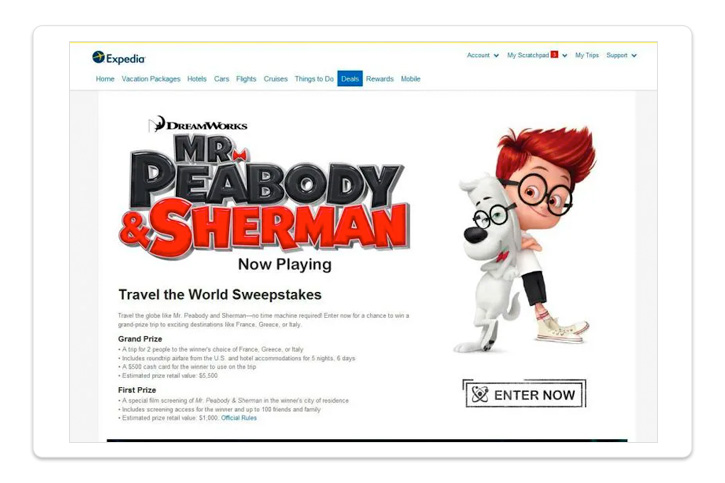 The Solution
Expedia Group Media Solutions and DreamWorks Animation and its agencies collaborated to create an innovative campaign that would drive awareness for the film through a custom sweepstakes. Sweepstakes winners were entered to win their choice of a trip to any of Mr. Peabody's featured destinations: Greece, Italy, or France. The campaign launched two weeks prior to the movie premiere to build awareness right before the movie opened.
Beyond the sweepstakes, the multi-faceted campaign also included a custom destination theme store on Expedia with special deals for destinations featured in the film as well as social placements across Facebook, Twitter, Google+ and the Expedia Viewfinder blog.
The Results
The campaign achieved its goal of building awareness of the film within the target demographic. It delivered strong engagement with nearly two hundred thousand sweepstakes entries and millions of impressions across display and social media.

Connect with our digital media consultants to learn how to best engage, influence, and convert your target travel audience
*Expedia Group, TravelAds and Accelerator incrementality data, 2022