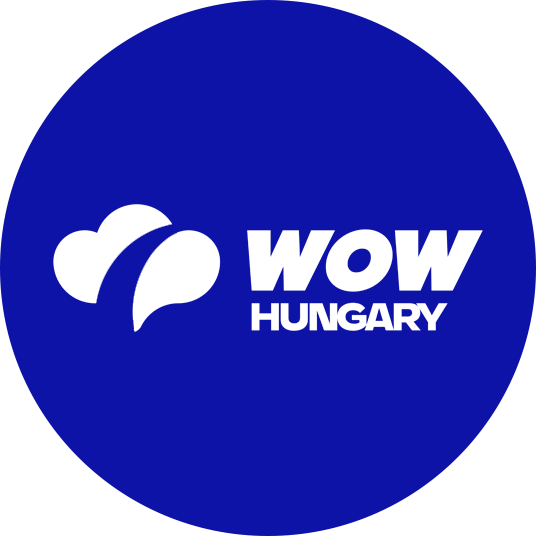 Overview
The Hungarian Tourism Agency worked closely with Expedia Group Media Solutions to change perceptions of Budapest, helping to show travelers that the capital is so much more than just a city break destination. Set against the backdrop of the COVID-19 pandemic, this creative campaign targeted Austrian and German travelers, reminding them that Budapest was open for business and encouraging them to book trips.
The Opportunity
Sitting on the historic Danube river and teeming with cultural attractions, Budapest is one of Europe's most iconic capitals and a popular destination for travelers from across the globe. Like many other European destinations, the city felt the impact of the COVID-19 pandemic as demand reduced across the continent and many travelers opted for secluded trips over traditional city breaks.
Following the success of its award-winning 2019 campaign with Media Solutions, the Hungarian Tourism Agency saw an opportunity to boost tourism during this challenging period by showcasing the capital and highlighting that Budapest was open for business. More importantly, the campaign aimed to shift perceptions of the capital as a city break destination, making it appealing to a broader swathe of prospective visitors.
The Solution
Collaborating closely with the Hungarian Tourism Agency, the Media Solutions team developed the 'Spice of Europe', a playful campaign that showcased the endless experiences and attractions offered by Budapest and the surrounding area.
The campaign was centered around a beautifully designed content hub, featuring an interactive itinerary tool. The tool created a range of exciting, three to seven-night itineraries for visitors before leading them to booking pages promoting partner hotels in Budapest, with exclusive hotel deals sourced by Expedia Group.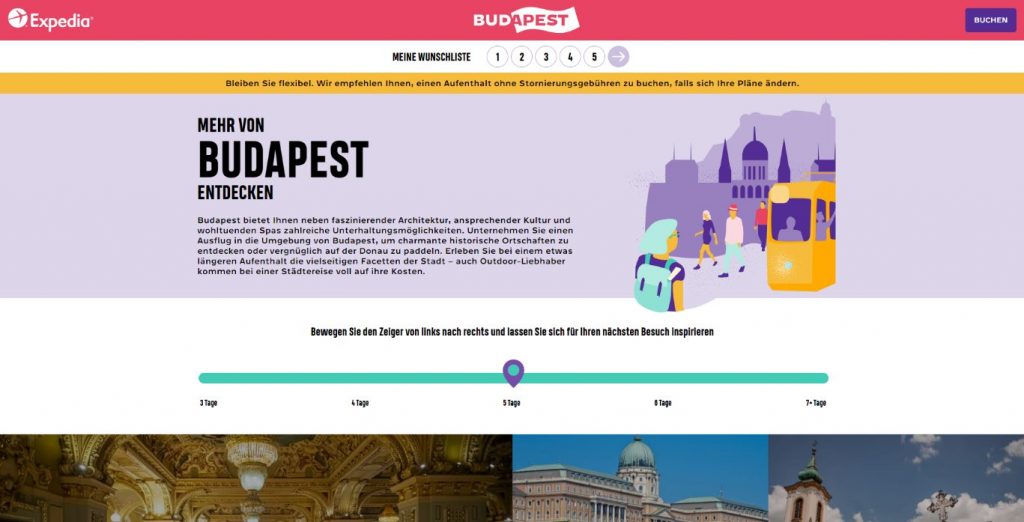 Using Media Solutions' third-party research on attitudes towards travel during the pandemic, the team developed all messaging and content for the hub to ensure it was sensitive to the thoughts and feelings of prospective visitors during this difficult time.
To provide premium visibility and drive users to the content hub, the Media Solutions team used a wide range of onsite display media across Expedia Group's German and Austrian points of sale. The campaign also included PassportAds, Media Solutions' audience extension tool, helping The Hungarian Tourism Agency to engage with travelers outside the Expedia Group ecosystem and reach a targeted audience wherever they browsed and booked on the web.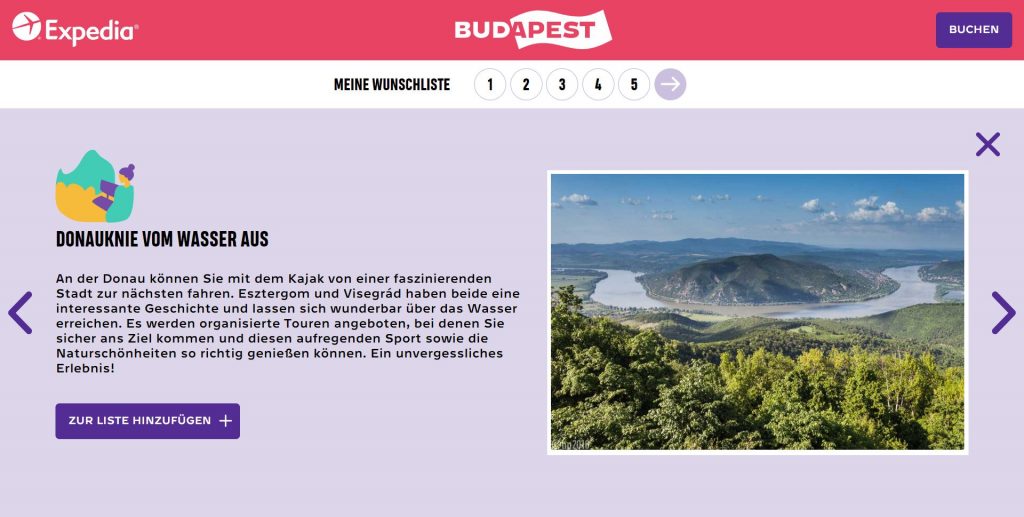 To further assist with the Hungary Tourism Agency's wider recovery efforts, the Media Solutions team promoted Budapest in a 'Destination of the week' email, providing additional visibility and maximizing potential of the campaign. Following this email, traffic to the dedicated campaign landing page increased by almost 450%.
The Results
The 'Spice of Europe' campaign helped drive significant awareness and bookings for the Hungarian Tourism Agency, delivering seven million impressions and a return on ad spend of over 5:1, an increase of $0.7 on the previous year's campaign.

Connect with our digital media consultants to learn how to best engage, influence, and convert your target travel audience
*Expedia Group, TravelAds and Accelerator incrementality data, 2022