Over the course of the year we strategically shifted our messaging in our display ads to align with customer concerns. The data and coaching we got from Expedia Group Media Solutions helped our campaigns continue to drive results even during the pandemic.

George Hunter, VP of Leisure Sales, Posadas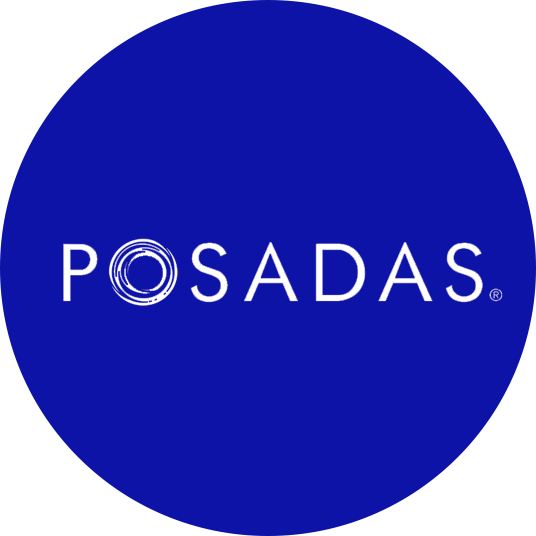 Overview
POSADAS is the largest resort and hotel chain in Mexico with over 150 hotels across nine brands. When the pandemic arrived, they adjusted their strategies according to the state of the world and according to the travel shopper mindset. By being agile and proactive, and by using data to inform their approach, they have been able to continually drive room night demand.
The Opportunity
Grupo Posadas was not immune to the challenges facing all hoteliers around the world in 2020. To continue driving revenue, they knew that they needed to adjust their ongoing campaigns. To learn how they could continue to drive and capture demand, they partnered with Expedia Group Media Solutions. Using insights derived from Expedia Group's behavioral and custom survey data, they stayed attuned to travel shoppers' shifting concerns. At the beginning of the pandemic, for example, potential guests were focused on cleanliness and health procedures. By continuing to watch the data, Posadas saw that, by the second half of 2020, their travel shoppers were ready to start booking again (even if they were not booking to travel immediately).
After the initial slow period, Posadas saw a return of interest in their resorts: beach and sun destinations, with vast space to social distance appealed to many potential visitors.
The Solution
Posadas did not stop their campaigns. Instead, they adjusted overall budget allocation and strategy to address traveler concerns and align with recovery procedures and messaging.
Posadas was able to adapt their message to match ever-evolving traveler sentiment, by partnering with Expedia Group Media Solutions. The challenge was to communicate how Posadas' all-inclusive properties were prepared to take care of travelers in a manner that promoted health and well-being. They also wanted to include messaging around their flexible booking options. Behavioral and survey data indicated that travel bookers were more willing to book flexible travel.
The Posadas campaign used display ads, a custom landing page, PassportAds, TravelAds Sponsored Listings, and other solutions to support their advertising programs throughout 2020.
The Results
By partnering with Media Solutions, Posadas was able to demonstrate empathy, generate confidence, and inspire with the messaging and imagery of their campaigns. During the middle and end of 2020, their display ads led with "Book worry-free with our flexible cancellation policies" messaging and depicted luxurious outdoor spaces, free of crowds. During that period their campaign demonstrated solid engagement and ROAS ranging from 3:1 to 17:1 depending on the brand and ad creative.
Toward the end of 2020, they increased their emphasis on 'book now' and saw an impressive jump in ROAS to over 70:1. They also added PassportAds into their solutions mix with the goal of increasing demand—which they successfully accomplished.
It is clear to both Posadas and Media Solutions that continuing to advertise during the pandemic helped Posadas stay top of mind and continue to drive revenue. They were able to keep travelers informed of both the cleaning measures that Posadas was implementing and ensure that their flexible booking options were well-known. Posadas continues to see solid performance with their ongoing "Travel with Confidence" program and protection plans. Posadas' campaigns are continuing to run; their 2021 strategy includes the incorporation of the Vrbo brand into their campaign to engage travelers who are shopping for vacation rentals.


Connect with our digital media consultants to learn how to best engage, influence, and convert your target travel audience
*Expedia Group, TravelAds and Accelerator incrementality data, 2022