Macau Government Tourism Office
8:1
Return on Ad Spend (ROAS)
+70%
YOY Hotel Booking Demand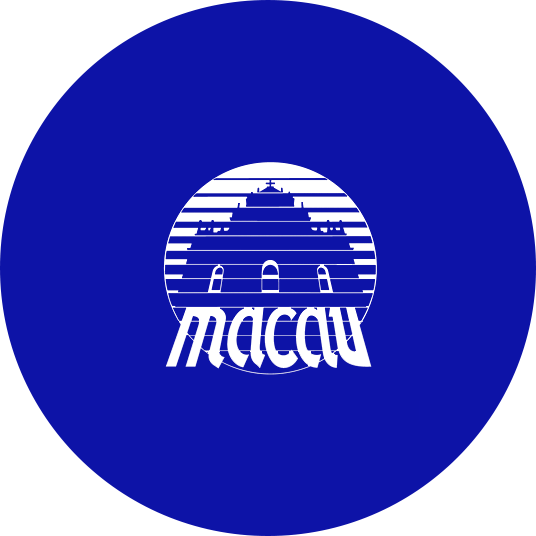 Overview
Developed a multi-faceted campaign that highlighted the broad appeal of Macao and delivered measurable results for passengers and hotel room nights booked.
The Opportunity
The Macao Government Tourism Office (MGTO) was looking to drive broader awareness and promote themselves as a well-rounded entertainment destination with world-class yet culturally unique food, events and leisure. The goal was to increase conversion of visitors in target markets across Asia Pacific (Australia, Hong Kong, Japan, Korea, Malaysia, Singapore, Taiwan and Thailand), as well at the U.S.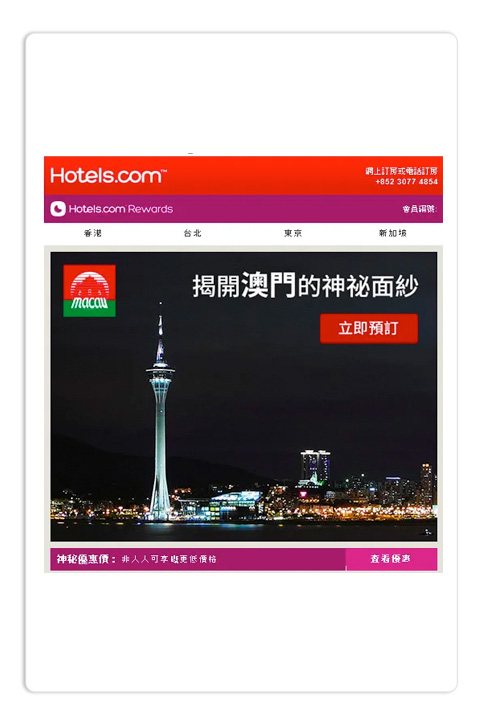 The Solution
Expedia Group Media Solutions, in partnership with MGTO, developed a multi-faceted campaign that highlighted the broad appeal of Macao, from its internationally recognized fusion of Portuguese, African, Southeast Asian and Chinese cuisine to expansive shopping, rich cultural events, and local adventures.  
The team developed a unified multi-market campaign that was then tailored to nine markets with localized landing pages, and display and responsive advertising on Expedia.com and Hotels.com websites. The creative content included a rich video highlighting the many unique experiences available in Macao, as well as informational editorial content on cuisine, heritage, and signature events like the Dragon Boat Festival. Social media was fully integrated, and incorporated Facebook Ads to drive broader reach.
In true collaborative fashion, the team also rallied hotel partners and regional partners to actively participate by providing exclusive offers specific to the campaign.
The Results
The campaign resulted in an impressive measurable conversion and drove improvements, year over year, of more than 90 percent and 70 percent in passenger demand and room night demand, respectively. Overall, the campaign earnd a return on ad spend of 8:1.

Connect with our digital media consultants to learn how to best engage, influence, and convert your target travel audience
*Expedia Group, TravelAds and Accelerator incrementality data, 2022