+4 min
Average Time on Site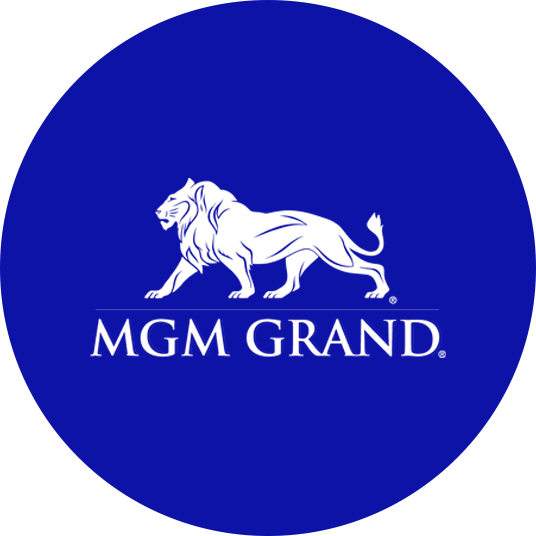 Overview
This premier Las Vegas hotel group engaged their target audience segments through a custom trip planning microsite.
The Opportunity
With a large portfolio of Las Vegas hotels, MGM Resorts needed a way to integrate offerings across its properties so it could keep customers within the MGM family. The goal for MGM Resorts was to create a campaign that would cross and up-sell existing MGM customers, as well as generate a higher share of voice against competitors amongst new customers, particularly during the late summer months.
The primary audience was Expedia customers searching Las Vegas. This group was broken down into three main segments—adventure, luxury and excitement – and covered all types of Vegas travelers including, families, foodies and honeymooners, and bachelor/bachelorette parties. The secondary target audience was the social graph of existing and potential Expedia users across all three traveler types.
The Solution
To best showcase its 13 Las Vegas properties and robust offerings, MGM Resorts worked with Expedia Group Media Solutions to launch a custom microsite, the MGM Resorts Las Vegas Vacation Planner (planyourvegas.com). The microsite serves as an innovative branding tool that features MGM Resorts' offerings in one place and keeps customers within the MGM family, while also reaching new audiences.
To appeal to a broad spectrum of Vegas travelers, the microsite featured different user experiences and messaging targeted to each audience segment – adventure, luxury and excitement—making it easy for users to plan the trip of their choice.
Social integrations and sharing functionality allowed the microsite to be seen and experienced by consumers outside Expedia Group websites in a relevant context—as the content came from people within their social network.
The MGM Resorts Las Vegas Vacation Planner was a custom module that gave users a unique and engaging way to plan a trip to Las Vegas from beginning to end. After choosing a preferred vacation experience – adventure, luxury or excitement – the user is prompted to pick a property within that particular category. After choosing a place to stay, users can plan out their entire vacation including dining, entertainment and activities offered by the hotels in the MGM Resorts family.

The microsite was promoted with a 3-month ad campaign that ran on multiple Expedia Group websites. Click-throughs went to a search results page that prompted them to use the Las Vegas Vacation Planner to plan their trip. This gave MGM Resorts the chance to cross-promote and up-sell its properties so that it could tell the entire brand story and increase its share of voice with Las Vegas travelers.

Once the Las Vegas Vacation Planner is populated, users can share it with friends via email or social integrations on Twitter and Facebook. The social integrations and sharing functions allow the microsite to be seen and experienced by consumers outside the Expedia domains, greatly expanding the potential audience.
The Results
Within the first week, the microsite began generating results that were above and beyond expectations and showed that users were highly engaged with the content. The average time spent on the site was three and a half minutes during the first week, and rose to above four minutes at the end of a six week period.
In addition to the impressive amount of time each user was spending with the site, the results showed that the Las Vegas Vacation Planner was attracting repeat users, which meant that the brand messages were sticking with a highly qualified audience. Of all the total visitors, 72 percent were unique, and of that, 28 percent were return visitors.

Connect with our digital media consultants to learn how to best engage, influence, and convert your target travel audience
*Expedia Group, TravelAds and Accelerator incrementality data, 2022