+30%
Occupany from TravelAds
Overview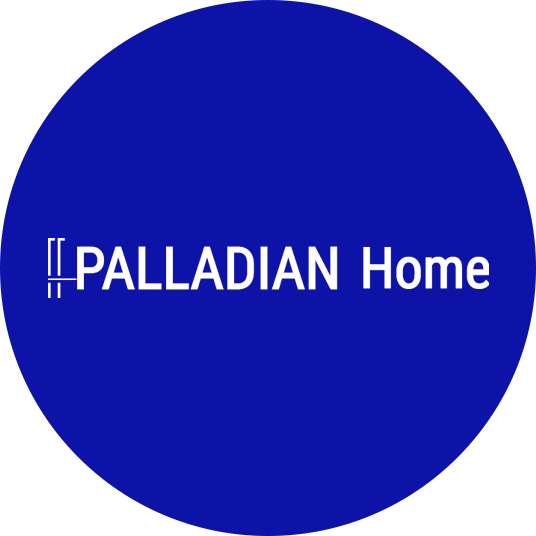 Palladian Home, a boutique hotel in Athens, Greece, wanted to boost their occupancy and average daily rate (ADR) while attracting more visitors from the United States. By launching a TravelAds campaign that showcased their features and amenities, the hotel was able to successfully connect with travelers and increase bookings during a six-month low demand period.
The Opportunity
A neoclassic mansion turned twelve-room hotel, Palladian Home wanted to stand apart from the competition. Located minutes from Acropolis Hill, Syntagma Square, and the bustling Koukaki district, Palladian Home provides easy access to restaurants, cafes, museums, and more.
Following the opening of over 100 hotels in Athens – and subsequent market saturation – Palladian Home knew that by featuring their property's historic features and antique furnishings, they could connect with travelers seeking an authentic, "live like a local," experience.
The Solution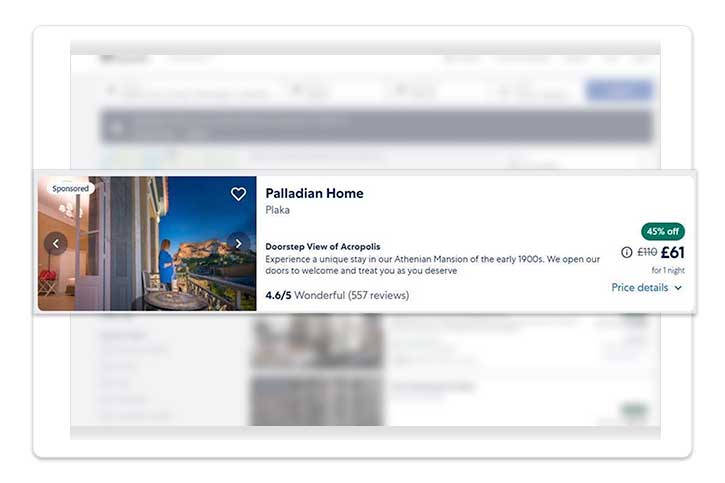 In collaboration with Expedia Group Media Solutions, Palladian Home launched a TravelAds campaign to distinguish their property in a saturated and competitive market. Specifically, the hotel used Scheduled Ads in combination with customized ad copy and imagery to strategically target audiences shopping for travel to Athens. In collaboration with Media Solutions, the hotel also optimized their ads in an ongoing fashion: Every two weeks, the cost-per-click, targeted points of sale, and custom ad copy was reviewed and adjusted.
The Results
The campaign helped secure significant results for Palladian Home. In total, the ads drove over 370k impressions and a 2.5 percent click through rate (CTR). Additionally, 30 percent of the hotel's occupancy over a six-month period was a direct result of running TravelAds.

Connect with our digital media consultants to learn how to best engage, influence, and convert your target travel audience.