­­­­­­­­­Finding the correct audience is one of the main challenges we constantly face. One way to face it up has been to establish partnerships, for example with Expedia Group, and to find platforms like TravelAds, which have helped us to successfully increase the exposure of our properties in Mexico and the Caribbean maintaining a consistent yearly click through rate and cost per click.

RCD Hotels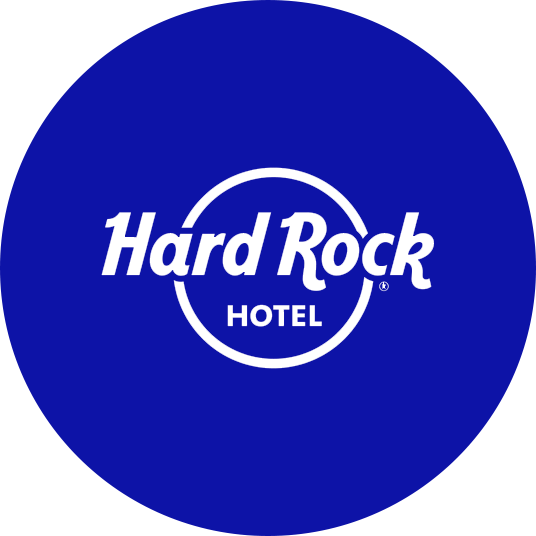 Overview
RCD Hotels, the brand behind the All-Inclusive Hard Rock Hotels, has hotels in highly competitive markets; they wanted to drive awareness and bookings by showcasing the unique characteristics of eight of their properties in Mexico and Punta Cana, Dominican Republic.
Designed to transform the "typical all-inclusive vacation into a rockstar paradise," RCD's Hard Rock Hotels provide access to stunning beaches, luxury dining, and captivating activities such as a rock spa, pools with swim up bars, and sprawling golf courses. Driving awareness and bookings was simply a matter of showcasing these features in front of the right audience, at the right time.
The Opportunity
RCD's Hard Rock Hotels sought to capture the attention of potential visitors by using sponsored listings to highlight their properties' unique collection of amenities, activities, and entertainment. "One of the main challenges we always have is understanding how the customer wants to buy and help them to do so. But we like challenges; they always come with experiences and learnings," said RCD Hotels.
The Solution
RCD Hotels turned to Expedia Group Media Solutions to launch a TravelAds campaign to target potential visitors and highlight their unlimited, all-inclusive concept. By leveraging TravelAds' many easy-to-use features and advanced targeting capabilities, RCD Hotels was able to attune their sponsored listings to a variety of needs and market trends.
For example, by using TravelAds' custom ad copy and images feature, RCD was able to showcase distinct aspects of their properties' luxury experience. Mobile targeting allowed the hotel group to strategically connect with their high share in mobile. The hotel group also managed two separate strategies to target users seeking standalone and package deals.
RCD's TravelAds strategy also included optimization: By working closely with Expedia Group Media Solutions' experts, they were able to locate opportunities to keep their ads active most of the day, as well as secure top positioning.
These various tactics maximized both efficiency and impact.
The Results
The campaign was a great success: it improved the year over year (YOY) click through rate of their listings by 25%, drove a 300% improvement YOY in impressions, and a 400% improvement YOY in bookings.

Connect with our digital media consultants to learn how to best engage, influence, and convert your target travel audience
*Expedia Group, TravelAds and Accelerator incrementality data, 2022