+75%
Increase in Room Night Demand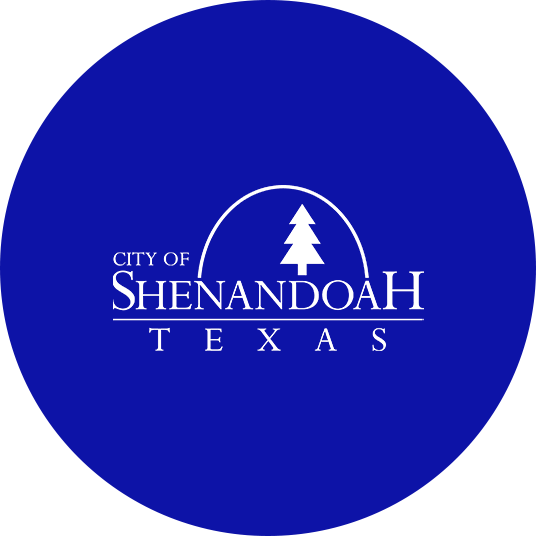 Overview
Shenandoah, Texas, a suburb 30 miles north of the large city of Houston, Texas, wanted to increase awareness of their small yet thriving city. With 10 hotels, 50 restaurants, and five shopping centers, Shenandoah is a vibrant community that knew it could draw in more visitors with the right exposure. However, most people outside of Shenandoah had not heard of the city and those that had largely considered it to be exclusively a shopping destination.
The Opportunity
Shenandoah Convention and Visitors Bureau saw an opportunity to draw in visitors and distinguish the city of Shenandoah as much more than a shopping destination. With diverse dining options, several attractions, top-tier sporting venues, and a picturesque city park, increasing tourism was simply a matter of capturing the attention of audiences who might be interested in visiting. Specifically, the client wanted to increase room nights and grow awareness of the city through leading-edge, digital marketing strategies.
The Solution
Shenandoah CVB's work with Expedia Group began in 2017 and resulted in significant, positive outcomes. Their initial 2017 campaign helped them elevate their brand, sparked a jump in searches for their area, and drove hotel visitation and revenue to the city. This initial success led to larger and larger campaigns until TravelAds became a viable solution beginning in 2018.
In collaboration with Media Solutions, Shenandoah CVB ran Display and TravelAds campaigns beginning in 2018 across multiple brands including Expedia, Hotels.com. Hotwire, Travelocity, and others. They opted to run TravelAds consistently, while Display campaigns were run in bursts. Both campaigns targeted audiences in the greater Houston area as well as select affluent communities.
Shenandoah CVB and Media Solutions also launched a custom microsite on Expedia.com describing the city's myriad activities and entertainment options, while showcasing options for hotels.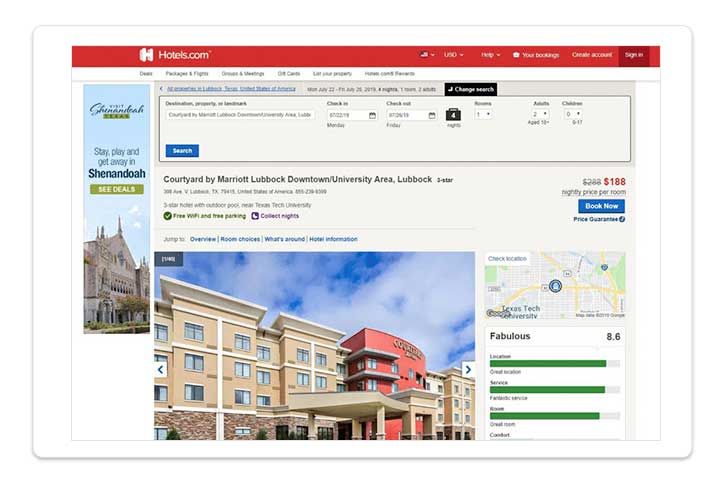 The Results
Between May 1 – July 31, 2018, Shenandoah CVB saw a 34 percent year over year (YOY) increase in room nights. They further improved their campaign results by running TravelAds and Display marketing simultaneously. Between May 1- July 31, 2019, Shenandoah CVB saw a 30 percent YOY increase in room nights. The Display campaign also helped generate substantial search growth: YOY search traffic to Shenandoah, Texas increased by more than 90% between the summer of 2018 and the summer of 2019. Over the last two years, this strategy has translated to a nearly 75 percent increase in room night demand.
In total, 60 percent of Shenandoah's room night growth is attributable to their marketing campaigns with Media Solutions.

Connect with our digital media consultants to learn how to best engage, influence, and convert your target travel audience
*Expedia Group, TravelAds and Accelerator incrementality data, 2022