24:1
Return on Ad Spend (ROAS)
+20%
YOY increase in passenger demand
+25%
YOY increase in room night demand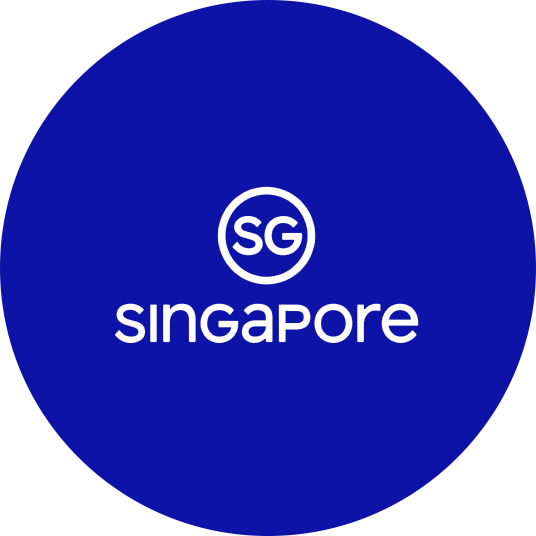 Overview
In 2017, the Singapore Tourism Board unveiled its new brand tagline, "Passion Made Possible," reflecting the destination's aspirational ethos and broad appeal. To showcase this new brand identity, Singapore Tourism Board worked with Expedia Group Media Solutions to produce a creative campaign that would shift British and German travelers' perceptions of Singapore as a stopover destination, while increasing bookings and length of stay.
The Opportunity
Singapore Tourism Board was aware that Singapore was often only considered a stopover destination for travelers heading to Europe and Asia; they wanted to reposition the country as a vibrant and diverse destination that offers much more to experience beyond just a short stay. To achieve this, the team launched a multifaceted digital campaign that leveraged a custom microsite with an interactive trip builder that generated customized, bookable itineraries for users. The three-month campaign leveraged creative display ads and social media content to drive engagement to the microsite.
The Solution
Singapore Tourism Board worked with Expedia Group Media Solutions to develop an integrated campaign focused on inspiring travelers and increasing bookings from travelers in Germany and the U.K. By collaborating with Expedia Group Media Solutions, Singapore Tourism Board was able to leverage the resources, technology, and broad reach of Expedia Group, while also activating a bespoke campaign that met the destination's business objectives.
The "Passion Made Possible" campaign kicked off with a custom campaign microsite, which featured an interactive trip-building tool that showcased the wide range of experiences the destination has to offer. The microsite helped users to identify their preferred travel style: the foodie, explorer, collector, socialiser, action seeker or culture shaper. The site also used video to showcase potential activities and experiences in Singapore that were more tailored to the users' preferences across three spectrums: Nature or Urban, Chilling or Thrilling, and Local Secrets or Iconic Highlights. As the videos played, users toggled between the contrasting experiences to change the video's content, they then selected the experience that best aligned with their preferences.
After identifying elements of their ideal Singapore trip, users were presented with custom, bookable itineraries based on their experience selections, including a recommended length of stay for their trip and activity suggestions for each day of the itinerary. Users could also view their itinerary in a day-by-day overview, which featured detailed descriptions and images for each activity, as well as information on access to nearby public transportation. To further inspire potential travelers, the microsite also allowed users to browse for flights, hotels, and packages to Singapore, and they could share their personalized trip recommendations on social media. In addition to the trip builder, users could view recommendations from three local guides and explore additional inspiring content.
The campaign, which ran November 2017 through February 2018, was accessible on desktop and mobile devices, and supported by creative display media on Expedia sites in the UK and Germany, as well as pre-roll and expandable video. To broaden the reach of the campaign and drive traffic to the microsite, the campaign was also promoted through social media content on Facebook and Instagram.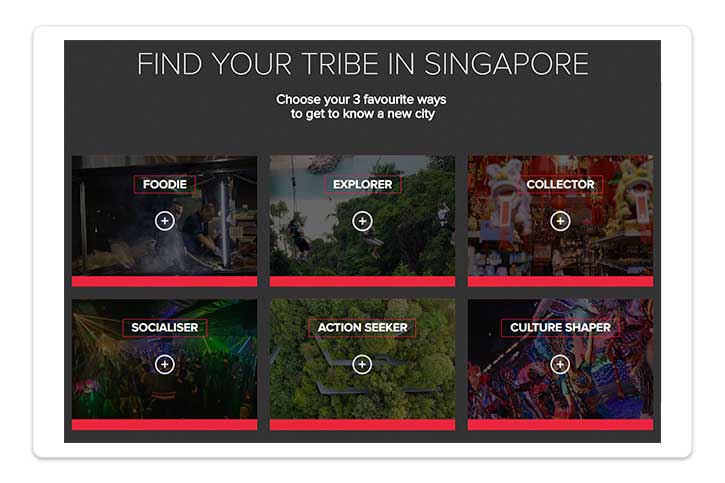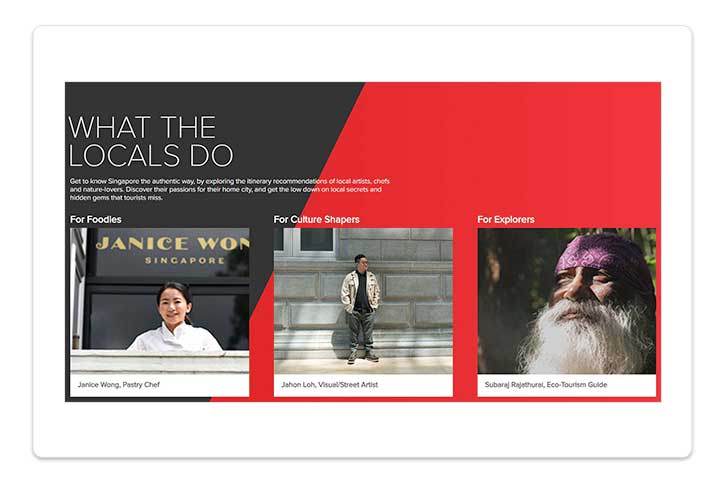 The Results
The integrated campaign generated incredible results over the three-month period. For the U.K. market, the campaign produced a nearly 24:1 return on ad spend and over 20% year-over-year increase in passenger demand. In Germany, the campaign produced a 23:1 return on ad spend, and a nearly 25% year-over-year increase in room night demand. By combining creativity and compelling content in an interactive online experience, the team successfully designed a campaign that inspired travelers and exposed them to the passion and exciting possibilities Singapore has to offer.

Connect with our digital media consultants to learn how to best engage, influence, and convert your target travel audience
*Expedia Group, TravelAds and Accelerator incrementality data, 2022