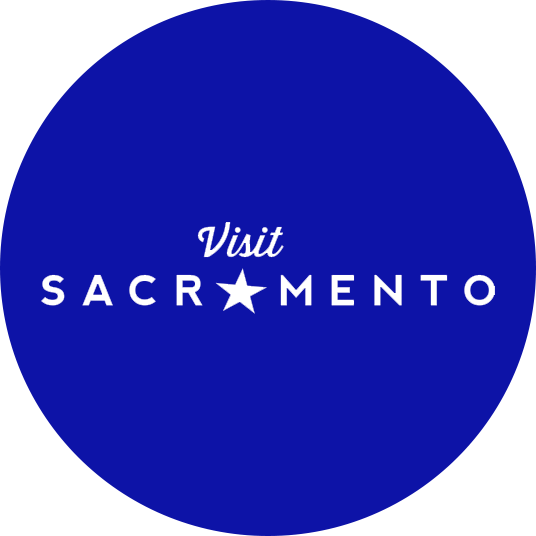 Overview
Through strategic targeting, Visit Sacramento saw an increase in bookings and many highly targeted impressions throughout their campaign.
The Opportunity
Looking to reach and inspire leisure travelers, Visit Sacramento wanted to entice this audience to visit Sacramento and explore all the city has to offer, including farm-to-fork cuisine, festivals, and historical landmarks. Being the capital city of California, they experience high business travel capacity midweek and were looking to increase weekend leisure travel. Visit Sacramento's objective was to raise brand awareness and engagement, and, in turn, increase bookings and revenue.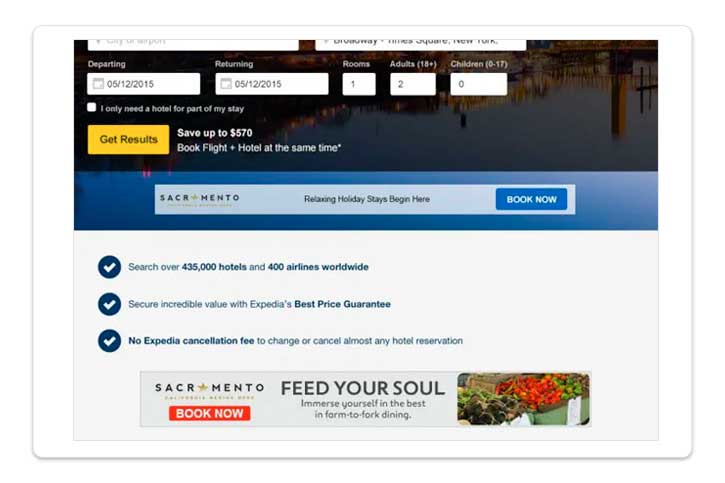 The Solution
In an effort to build awareness of the city of Sacramento for leisure travelers, Visit Sacramento partnered with Expedia Media Solutions to implement a highly targeted digital marketing campaign.
The advertising campaign featured display media on Expedia.com with multiple layers of targeting, all to fulfill the CVB's goal to increase awareness when reaching leisure travelers and result in bookings to Sacramento as a desired destination.
Visit Sacramento consulted with Expedia Group Media Solutions and the Expedia hotel supply teams to identify targeting strategies when determining the top origin markets, and incorporating behavioral attributes that fit their desired audience demographic.
Tapping into Media Solutions' first party travel data, combined with third party behavioral targeting, they were able to reach two audience segments:
American consumers searching Bay Area and Sacramento destinations
Origin targeting, focusing on searches from specific cities including Seattle, Portland, Denver, Washington DC, Boston, New York, Reno, Fresno/Stockton, San Francisco/Oakland/San Jose, Los Angeles, and San Diego to Sacramento and layering in behavioral attributes such as: leisure, weekend, and family travelers, as well as young free spirit travelers
In addition to strategic targeting, the Expedia Lodging Partner Services team secured discount promotions with Sacramento hotels to highlight on the custom-native Visit Sacramento destination landing page. The landing page not only featured hotel deals, but offered destination editorial and visual content; highlighting upcoming arts/entertainment/music events, and a long-form video to show potential travelers some of the great things Sacramento has to offer.
The Results
The campaign was a sweeping success overall, and allowed Visit Sacramento to garner more support from its hotel members to sign on for a full-year campaign. The majority of Expedia.com Sacramento hotel bookings consisted of leisure/weekend travel, as identified by peak travel-start on Friday or Saturday, and peak travel-end on Sunday. Delivering more than 8.5 million highly targeted impressions throughout the course of the campaign, Visit Sacramento's native (Expedia.com) landing page received 6,993 visits, and room night bookings were up 23% year-over-year.

Connect with our digital media consultants to learn how to best engage, influence, and convert your target travel audience.