October 12, 2023
It's no secret that smartphones are ubiquitous, and it's part of our daily life. In 2023, more than 4.6 million people owned a smartphone, and it is projected that more than 5.1 million will own one by 2028.* While smartphone usage varies by person, it's clear that hotel mobile marketing needs to be part of your strategy.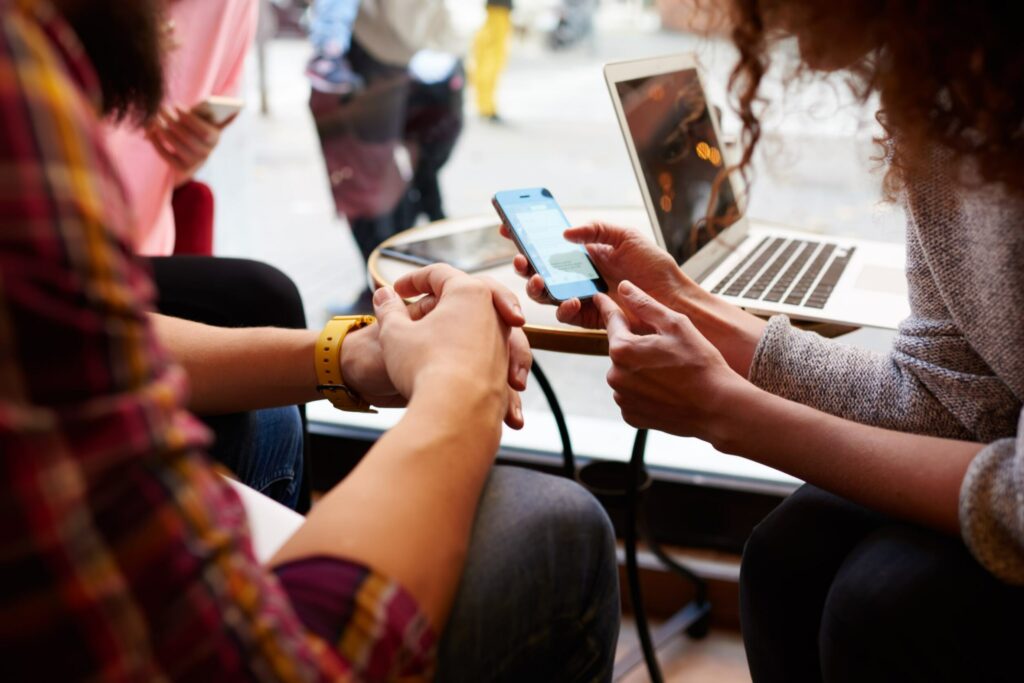 Our custom research revealed that nearly one-third (32%) of people booked their travel on a mobile device using a website and 23% booked using a mobile app. Travelers from Mexico were the most likely to book using a mobile device, with 39% booking on mobile web and 36% on a mobile app. When it came to hotels, more than one-third of travelers (34%) booked their trip via mobile web and 25% booked on a mobile app.
These mobile travel trends are invaluable to hotel advertisers as they plan their campaigns, and it emphasizes the importance of having a well-planned mobile hotel advertising strategy.
Why a mobile-first approach matters for your hotel's ads
Mobile marketing in the hospitality industry is a highly effective tactic that should be part of your overall advertising strategy. Building a strong plan that includes using different mobile ad types and formats gives you the advantage of reaching your ideal traveler in real time as they are being inspired, researching, and planning for their next trip.
Despite the popularity of booking travel on a desktop, maintaining a mobile presence is essential, especially when trying to connect with hotel guests. Advertising on mobile devices offers several advantages:
Increase your reach: As the number of mobile users continues to grow, and booking on mobile becomes more popular, mobile hotel advertising allows you to get in front of an ever-expanding audience. Two of our solutions, TravelAds and Accelerator, offer cost-effective ways to boost your visibility with travelers who are looking to book.
Connect with travelers in real time: Building a mobile ad campaign lets you reach travelers as they're planning their next stay. Reach them while they're active at any point throughout their journey, from inspiration and planning to research and booking.
Target your hotel ads: With TravelAds you can tap into our device-based targeting capabilities for a specific demographic or location, by traveler interest, and more. This ability to be precise in targeting your ideal traveler helps you tailor your ads to increase room bookings.
Create ads to boost brand awareness: Build rich media ads to engage travelers looking for a place to stay. Develop marketing campaigns that showcase the unique amenities of your property, promote special offers, or highlight reviews from other travelers to create a memorable impression of your hotel.
Deliver a seamless experience: Ensure the booking process for mobile devices or mobile apps is a priority to give active mobile users a seamless experience when booking your property.
Build a cost-effective campaign: TravelAds pay-per-stay model is a leader in advertising for the hospitality industry. And it's easy to get started: Simply set a budget, identify your target audience, work with our digital experts to use our first-party data to refine your campaign, and get real-time reporting to optimize your advertising spend.
To create the biggest impact for your hotel brand, mobile advertising needs to be an integral part of your strategy to reach your target audience, engage with travelers in real-time, and provide a seamless user experience. Mobile advertising has arrived and is here to stay as an essential component of a comprehensive hotel advertising strategy.
How to set up a mobile hotel advertising campaign
To build a successful mobile ad strategy for your property, here are some tips to follow:
Define your goals: The first step is to always know what you want to achieve with your ad campaign. Are you looking to increase bookings, boost brand awareness, or target a specific audience? Rank the priority of each goal to determine how you'll launch and manage your campaign.
Identify your target audience: TravelAds uses our refined targeting capabilities to reach the audience you want. We can help you reach travelers based on trip details, custom audiences, destination, type of device, and more.
Choose the right mobile ad types and formats: There are various mobile ad types and formats, including display ads, video ads, and native ads. Learn about each ad type and format to understand how certain ad types will best align with your campaign goals and target audience.
Create compelling content: Engaging and persuasive ads that highlight your property's unique amenities, promotes special offers, and showcases positive reviews will resonate with travelers.
Set a budget and monitor performance: With a variety of advertising options available that range from TravelAds' pay-per-click model to co-op campaigns, it's up to you how you want to allocate your mobile advertising budget, and our real-time reporting will help you keep tabs on how your campaign is performing.
A mobile-first approach is crucial in today's digital landscape. We help you build effective campaigns by providing multiple marketing approaches and our real-time reporting makes it easy to stay on top of your campaign's performance. By following these steps, you can get started on developing a successful mobile hotel advertising campaign to reach your target audience.
Advertising solutions to use throughout travelers' booking journey
Early in their booking journey, about 21% of travelers reported finding initial travel inspiration from advertising, social channels, and other forms of media. With a mobile-first mindset, you can get your hotel in front of these travelers with TravelAds' targeting capabilities to increase your brand's visibility with people looking to be inspired for their next trip.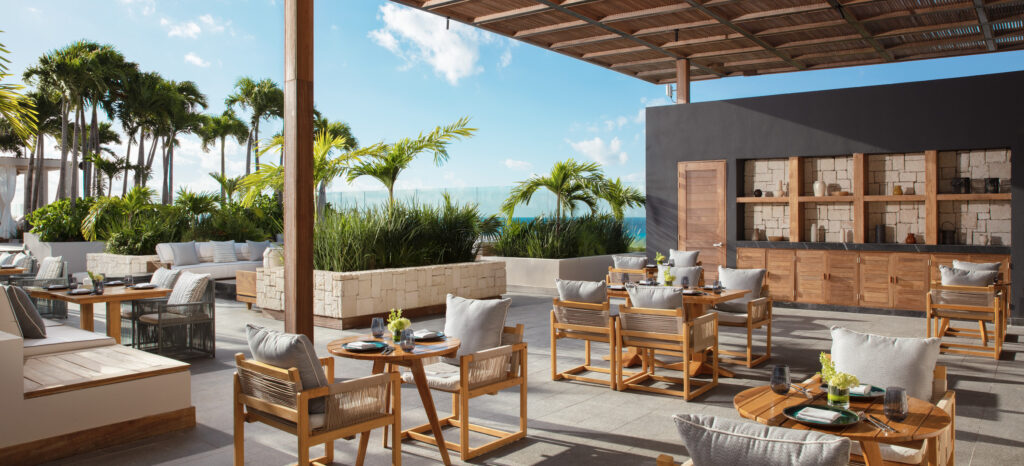 If you're looking to connect with travelers who are ready to book, consider pairing TravelAds and Accelerator. Properties that concurrently ran these ads saw nearly 25% higher gross booking value and nearly 30% higher net room nights than only running TravelAds.** And if you're looking for a branded mobile experience with custom audience targeting, consider using TravelAds and display advertising together to enhance travelers' experiences. When Palace Resorts used these two solutions in its campaign, it saw a 2.6 times increase in conversation rate with travelers who saw multiple ads.
Using TravelAds in tandem with display advertising made the impact we were looking for.

Daniel Conte, Director of Online Distribution
From TravelAds' targeting capabilities and search sort features to branded display options, our full-funnel solutions will help you reach the travelers you want to connect with. Ready to get started? Contact one of our digital experts today.
*https://www.statista.com/forecasts/1143723/smartphone-users-in-the-world
** Expedia Group, TravelAds and Accelerator incremental data, 2022.