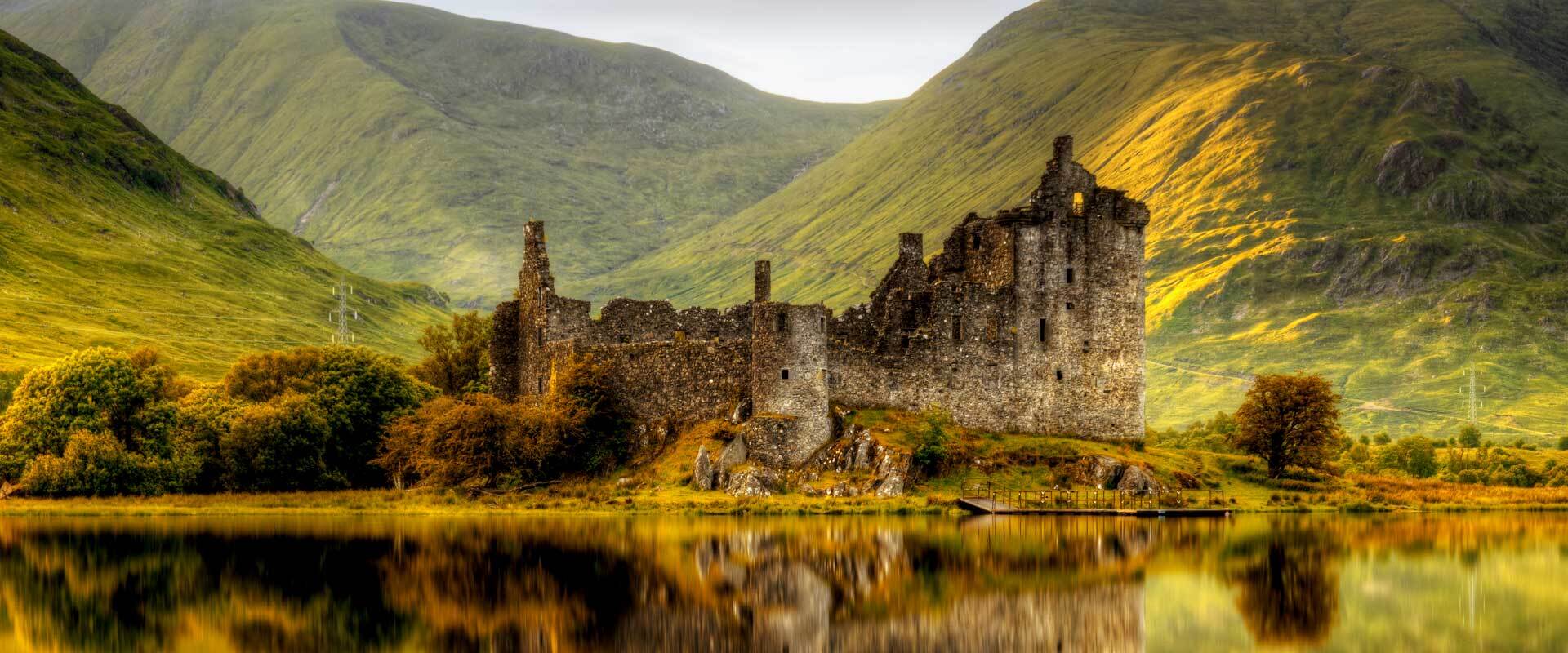 Scotland is Calling Campaign
"This was a really important campaign for us, so it was vital we used the right marketing mix. We worked closely with the team who made product recommendations based on our goals. It was the first time we had trialed multiple native style placements as part of a wider campaign, but the impact these had on the overall campaign performance really do speak for themselves. We always see great results with Expedia Group Media Solutions, and this particular campaign was no different."

Katy James, Marketing Manager, VisitScotland
+115%
Increase in room nights period over period
+160%
Increase in passengers period over period
+175%
Increase in air tickets period over period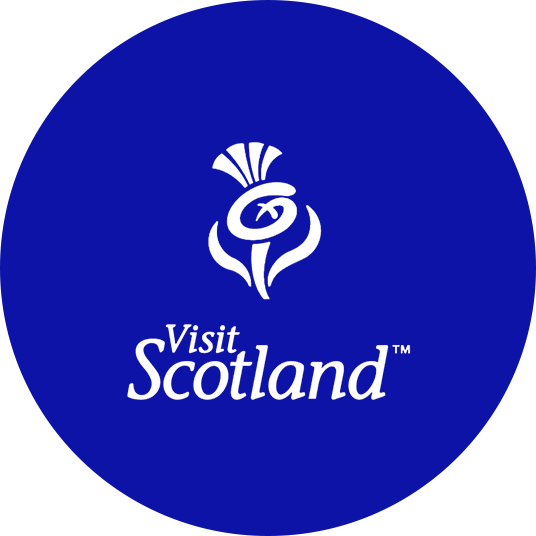 Overview
Cottages and castles. The mythical Loch Ness Monster, ancient standing stones and an enchanting history. Golf and whisky. Bustling cities and picturesque country villages. Highlands and islands.
That's a short list of what travelers can find when they spend time in Scotland. What this small but mighty country offers is a veritable smorgasbord of experiences for travelers, making it a prime candidate for a unique and inspiring destination marketing campaign.
Prior to the pandemic, Scotland welcomed millions of visitors annually. But between 2020 and 2021, a pivot was necessary and the country's tourism planning and destination marketing campaigns had to shift focus.
Because of its popularity as a destination, VisitScotland functions as the national destination marketing organization for Scotland. Working closely with the tourism industry in Scotland, VisitScotland's main objective is to contribute significantly to the advancement of Scottish tourism by giving it a presence in the global marketplace that benefits all of Scotland.
As travel — domestic and international — returns to near pre-pandemic levels, VisitScotland has been eager to re-engage with potential visitors by increasing the destination's visibility and converting travel shoppers who had previously researched Scotland as a travel destination.
Looking to rebuild and renew, VisitScotland embarked on a tourism marketing campaign to highlight the unique experiences it offers travelers; it also drilled into the fact that there is a growing interest among travelers to support sustainability initiatives, so the organization committed itself to these ideals by signing the UNESCO Sustainable Travel pledge.
The Opportunity
Once borders reopened, VisitScotland partnered with Expedia Group Media Solutions to drive destination marketing strategies to build awareness of Scotland and cast a wide net to reach travelers in the U.S. and Europe who would be interested in visiting Scotland.
This tourism marketing campaign benefited from the volume of data and insights Media Solutions provided, which helped VisitScotland reach its desired travel shoppers. To bolster this effort, our real-time data, dedicated experts and unique destination advertising solutions allowed VisitScotland to adapt to the new tourism environment it found itself in.
The Solution
To fully embrace a rebuild and renew tourism marketing strategy, Media Solutions worked with VisitScotland to rollout a campaign in two waves.
Timing the campaign with reopening, the first phase of the campaign emphasized building awareness and the second phase focused on converting travel shoppers to book.
Native Advertising was primarily used in the awareness phase of the media plan, coupled with standard IAB display. This approach allowed us to help build a campaign for VisitScotland to appear where shoppers are focusing their attention.
Our unique ad designs and targeted placement helped to cement the VisitScotland brand while engaging travelers with immersive and informative native placements found on prominent homepages and hotel search results pages. To further extend the impact of this, standard IAB display was complimented by top performing and visually engaging native placements. For example, we built visually engaging native placements that showcased Edinburgh Castle. That's one example of how we use iconic imagery to connect with travel shoppers, but DMOs can choose to highlight activities, specific urban or rural areas or anything else that they want to use to connect with travelers.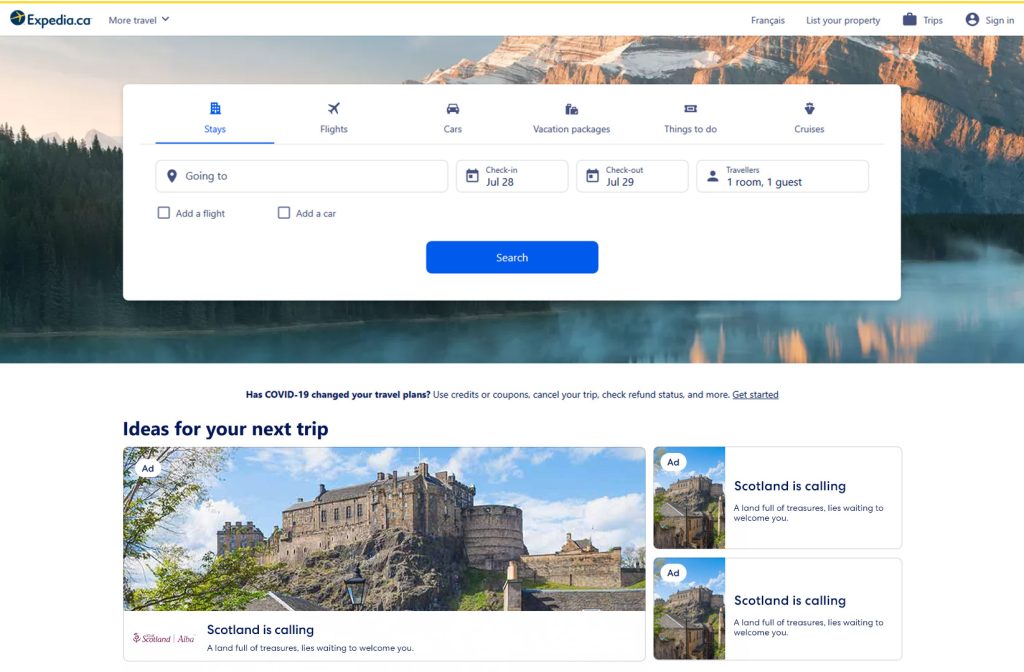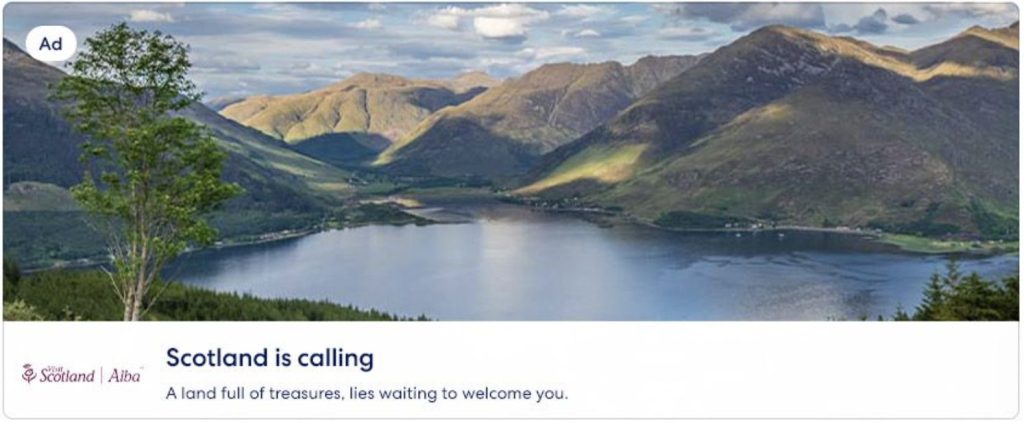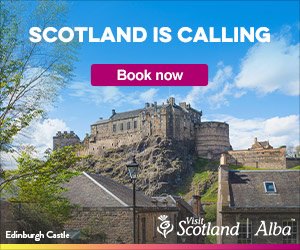 The Results
By using our Native Advertising solution to get in front of travelers that were interested in visiting Scotland, the campaign drove above-average CTR and an impactful 80:1 return on ad spend. The success of this tourism marketing campaign helped raise the visibility of VisitScotland with our highly qualified travel shoppers and actively drove conversions and bookings to Scotland.

Connect with our digital media consultants to learn how to best engage, influence, and convert your target travel audience
*Expedia Group, TravelAds and Accelerator incrementality data, 2022