November 21, 2022
Travel intent is on the rise and we're seeing increased hotel occupancy across every region. To capture demand, hotel marketing strategies should be in place to reach the ideal traveler at each stage of the booking process. In this post we discuss a variety of strategies hotels can use to attract travelers and highlight some global properties that are leading the way with strong, creative campaigns.
1. Boost bookings from business travelers
Business travel demand continues to rise and these travelers are looking forward to being back on the road, attending industry events, meeting with clients, and conducting on-site visits. As we shared in our latest Traveler Insights Report business travel demand increased more than 10% year over year.

New custom global research from Expedia Group, the Traveler Value Index 2023, found that in the next 12 months over 30% of consumers plan to take a business trip and 76% of those consumers plan to combine their business travel with leisure in what is called a "bleisure" trip. Capturing the demand from these travelers could mean even longer lengths of stay and fewer cancellations.

One tool at the hotel marketer's disposal is TravelAds, which uses real-time traveler intent data to target travelers searching across Expedia Group sites. With the bid enhancements capability, hotels can capture demand from specific types of travelers, including business travelers. By reaching this target audience with a sponsored listing in the booking path, hotels can increase occupancy and fill rooms mid-week with business travelers.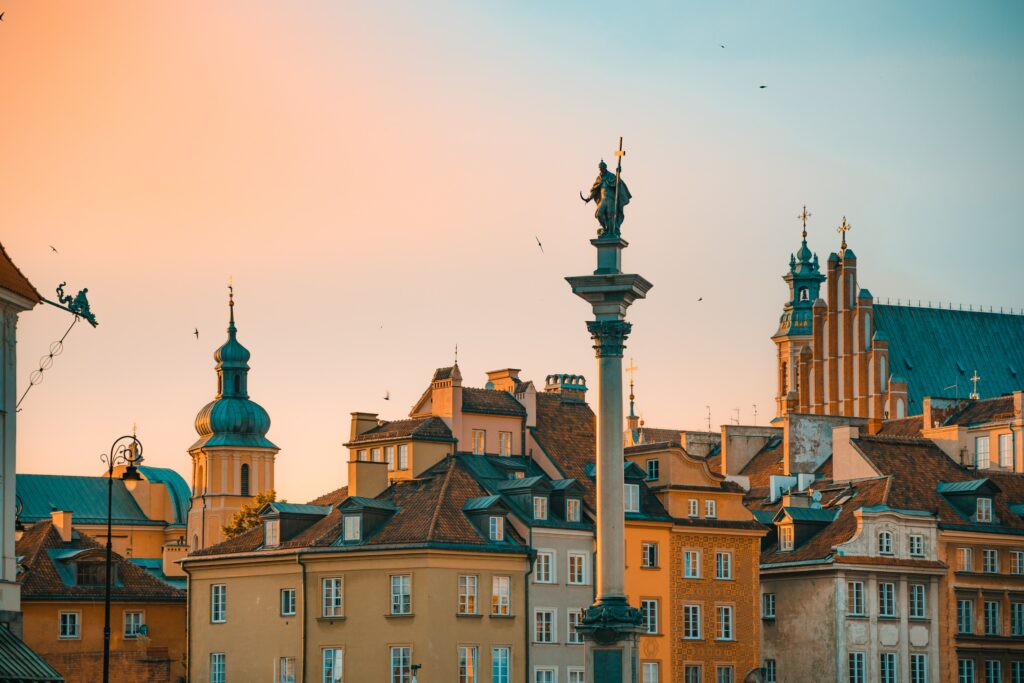 Hotel advertising that can reach any traveler, anywhere
Travelers looking to book a hotel use multiple channels to find their ideal place to stay, from social media to travel websites, and more. This is why it's imperative that you know when — and where — to reach the right traveler. Whether you're trying to reach early-bird or last-minute bookers, our targeting capabilities can help you connect with the right traveler at the right time.
2. Capture interest from international travelers
People are eager to travel for business and they're also already planning international trips for 2023. According to the Traveler Value Index 2023, nearly half of respondents are likely to travel internationally in the next 12 months. With the share of global travelers searching for international destinations in the 180+ day window increasing more than 10% quarter over quarter, now is the right time for hoteliers to think about their 2023 hotel advertising and marketing campaign plans.  

In the same way that hoteliers can leverage the bid enhancement capability to focus on business travelers, they can also target international travelers. By using the international traveler bid enhancement, hotels can make their listing more visible to travelers who are looking to venture further from home and, by extension, are more likely to book a longer stay.  
 
Another way to reach and engage with international travelers is with TravelAds' localization capabilities. The localization feature allows hotels to customize their messaging across 10 different languages, from German and Thai to Korean and Italian, for example. By engaging with travelers in their local language, hotels can differentiate themselves from the competition in a crowded marketplace, further expanding their reach.  
 
Amber Hotel Jeju used this strategy to drive demand and occupancy. The property created localized ad copy for its hotel advertising campaign, highlighting its fully renovated space, free airport shuttle, and discounted breakfast. You can read more about their strategy and results in this case study.
3. Maximize your reach with a full-funnel approach
Something we've been talking about a lot with hotels as they plan for 2023 is the importance of a full-funnel advertising strategy. TravelAds is a great way to convert travelers looking for their next stay, but what if you could also increase the number of travelers looking in your area? By placing advertisements in areas highly visible to travelers who haven't decided on their destination or are searching for a nearby location, hotels can create awareness and excitement for their market and property.  

To do this, hotels can participate in a co-op campaign. Co-op marketing campaigns connect complementary destinations, hotels, airlines, and more to jointly engage with travelers and drive demand. For example, MiraMe Athens Boutique Hotel joined a co-op campaign with other Greek travel brands to drive brand awareness. They concurrently used TravelAds in featured positions to ensure top visibility throughout the campaign. Read more about how MiraMe leveraged multiple advertising solutions in this case study.

Hotels can also increase visibility on the search results page with a display ad to complement their TravelAds Sponsored Listing. Properties increase their visibility and brand awareness, and display ads enable them to showcase unique features and highlight traveler experiences by using custom creative assets. This can mean drawing more attention to specific amenities, seasonal promotions, or upcoming events in the area.
With many travelers eager to travel again for business and leisure, it's crucial that properties activate comprehensive digital advertising strategies to capture this increased demand. Explore the various solutions available to our lodging partners – like TravelAds, Accelerator, co-op campaigns and display advertising – and contact us if you'd like to learn more about how a personalized strategy could benefit your property.
For more insights on the latest trends affecting travelers today, download our latest Traveler Insights Report.