In many ways, 2021 was a year of hope: for vaccines, for the pandemic to reach an end, for travel to rebound so that we could safely see the world again. While we're not out of the woods yet, we see positive signs that traveler optimism is continuing to grow, which we discuss in detail in the Q3 2021 Travel Recovery Trend Report. For most of 2021, however—as travel restrictions and requirements remained unpredictable—many hotels looked for ways to increase visibility and fill empty rooms. In this post, we'll recap a few success stories from the past year, featuring hotels that leveraged TravelAds Sponsored Listings to reach travelers during this challenging time.
The Burrard, Vancouver, Canada
The first hotel we highlight is The Burrard, a boutique hotel located in Vancouver, British Colombia. This property was converted from an old motor inn but, despite its uniqueness, it struggled to stand out from the competition of global hotel chains – especially in such a bustling city where travelers have so many options to choose from. That's why The Burrard turned to TravelAds, hoping to take advantage of our built-in targeting tools to reach the right travel shoppers.
The property's management worked with an Expedia Group Media Solutions trusted advisor to develop a strategy in response to the shifting travel behavior we've seen since 2020. The strategy included targeting domestic travelers searching for hotels at the last minute, as well as presenting shoppers with custom ad copy. The result was an increase in room night demand of 90% between the second half of 2020 and the first half of 2021.
To learn more about The Burrard's strategy and results, read the full story here.
Hotel IMLAUER & Bräu, Salzburg, Austria
Next, we'll turn our attention to Hotel IMLAUER & Bräu, a family-owned hotel located in the alpine city of Salzburg. Famed as the birthplace of Mozart and the location of the events told in The Sound of Music, the destination has always been a favorite stop for international travelers. That's why before the COVID-19 pandemic, the hotel saw success when it used TravelAds to promote international travel across all booking windows. With international travel at a halt, however, the hotel knew it needed to reconsider its strategy to increase demand.
Heading into 2021, the hotel worked with its Media Solutions advisor to adjust its approach, choosing to instead focus on domestic travelers and shorter booking windows. Leveraging our huge volume of first-party search and booking data to target a different type of traveler, they were able to promote the hotel to those looking for a room at the last minute. In addition, they promoted the hotel's commitment to hygiene, and also employed localized ad copy to further engage travelers. The result was increased room night demand, click-through-rates, and market share.
For more information, read the full story here.
Amber Hotel Jeju, Jeju City, South Korea
Another hotel to leverage localized ad copy was Amber Hotel Jeju in South Korea. Due to a spike in COVID-19 cases, the recently renovated hotel wasn't attracting as many travelers as hoped. To turn this around, and capitalize on the peak season of August and September, the property partnered with Media Solutions. One of our trusted advisors helped Amber Hotel Jeju formulate a strategy that would drive demand and help it stand apart from the competition.
This included activating all travel windows and creating localized ad copy. By translating the copy into local languages, the hotel ensured it was represented accurately to travel shoppers. In the end, Amber Hotel Jeju saw an average of 130,000 monthly impressions and a click-through-rate of 4.5%, and has remained almost fully booked.
Find out more about their success story here.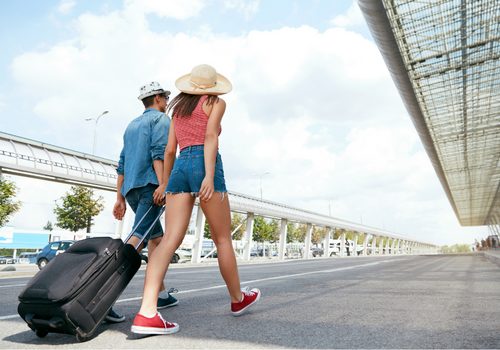 Create compelling campaigns for your destination
With travel demand on the rise, destination marketers have the opportunity to reach eager travelers.
Destination marketers can take advantage of our insights into traveler behavior to connect with travelers, create excitement about their destination, and build compelling campaigns to stand out from the competition.
Hotel Effie Sandestin, Miramar Beach, Florida
In addition to advanced targeting capabilities and localized ad copy, TravelAds also provides hotels with flexible payment options. This is especially important now, as budgets remain limited and paying upfront for advertising can be burdensome.
This was true for Hotel Effie Sandestin in Florida, which started using TravelAds late last year but had difficulties getting funding to pay for its campaigns in advance. That's why the hotel adjusted its payment strategy and switched to Post Bill, a new payment option that extends a predetermined line of monthly credit hotels can spend against. This meant Hotel Effie Sandestin's ads could stay live even without upfront payment, and they only paid for the spend accrued while the campaign was active. As a result of the more sustained campaign—and visibility—this solution enabled, the hotel saw dramatic results in a short period of time.
To read more about their campaign and results, check out the success story here.
PA Hospitality, Houston, Texas
The final hotel whose story we'll share is PA Hospitality. The hotel used TravelAds to increase visibility through several trying times in the past few years, including an ice storm, hurricane, and of course, a global pandemic. They found long-term success by working with a TravelAds expert to create a customized strategy. To find out more about the challenges PA Hospitality has faced and why they continue to choose TravelAds, check out the video.
General Manager Brandon Romero also took the time to share what his hotel's strategy is for the future, in a post-pandemic world we all look forward to. You can read the full blog post here.
Let TravelAds Be Part of Your Hotel's Strategy
As you can see, whether you're part of a major chain or an independent hotel—and no matter where you are on the path to recovery—TravelAds can help you increase visibility and drive occupancy. You can create customized ad copy to precisely target travel shoppers across our global portfolio of travel sites, as well as access real-time reporting to analyze performance and optimize campaigns as needed. To learn more about how you can inspire travelers to book your hotel, download our TravelAds Sponsored Listings guide.
You can also find out about how the wider travel industry is maintaining momentum on the continued road to recovery by reading our Q3 2021 Travel Recovery Trend Report. Or contact us to connect with one of our market experts who can tell you about more ways we can help your hotel boost business as the industry continues to rebuild.