June 7, 2022
The average travel shopper visits hundreds of websites before booking their trip, and each of those site visits presents an opportunity to influence a shopping decision. In this post, we describe one powerful solution travel marketers can use to make the most of those opportunities: PassportAds Audience Extension.
Using data to engage the right travel shoppers
The pandemic has changed the relationship between people and their devices. Not only are people spending more time online because they're working from home, but they're also spending more time online as they shop, stream, and surf social media.
They're also spending more time planning vacations. As we shared in our latest Travel Trend Report, we know that travel intent is surging: search volumes are up and search windows are lengthening. This means travel marketers have a unique opportunity to engage highly qualified travel shoppers throughout the path to purchase, as they're researching and planning a trip but not yet committing. The trick is to somehow reach these travel shoppers even if they're not actively browsing a travel site.
Fortunately, travel marketers can take advantage of an Expedia Group Media Solutions offering that does just that: PassportAds Audience Extension. This solution is powered by our anonymous, first-party search data captured from across our global network of sites. We have access to billions of data points—70 petabytes of data, to be exact—which includes everything from travel party size to destinations, activities, and lodging providers researched.
We activate and scale this first-party data by finding "lookalike" audiences, which enable you to target specific segments of shoppers wherever they are browsing online – even if they're just reading the news or checking the weather forecast.
How our partners have reached travel shoppers with PassportAds
Many of our partners have taken advantage of the sophisticated targeting offered by PassportAds, which was especially important during the earlier phase of the pandemic when border restrictions meant travel marketers had to get creative to inspire and convert travel shoppers. Let's take a look at a couple of examples.
The Utah Office of Tourism
The first partner we highlight is the Utah Office of Tourism, a destination marketing organization (DMO) that was eager to keep the state of Utah top of mind with international tourists – particularly those in Australia, the UK and Germany. The DMO knew that the state relies heavily on international tourism and wanted to drive awareness and reignite traveler interest – even before restrictions were lifted. That's why the Utah Office of Tourism turned to our PassportAds solution: it was hoping to reach qualified travel shoppers who may have been daydreaming about the day they could visit the U.S. once again. In the end, the campaign helped boost awareness and bookings, delivering over 55 million impressions and an average click-through-rate of 0.12%.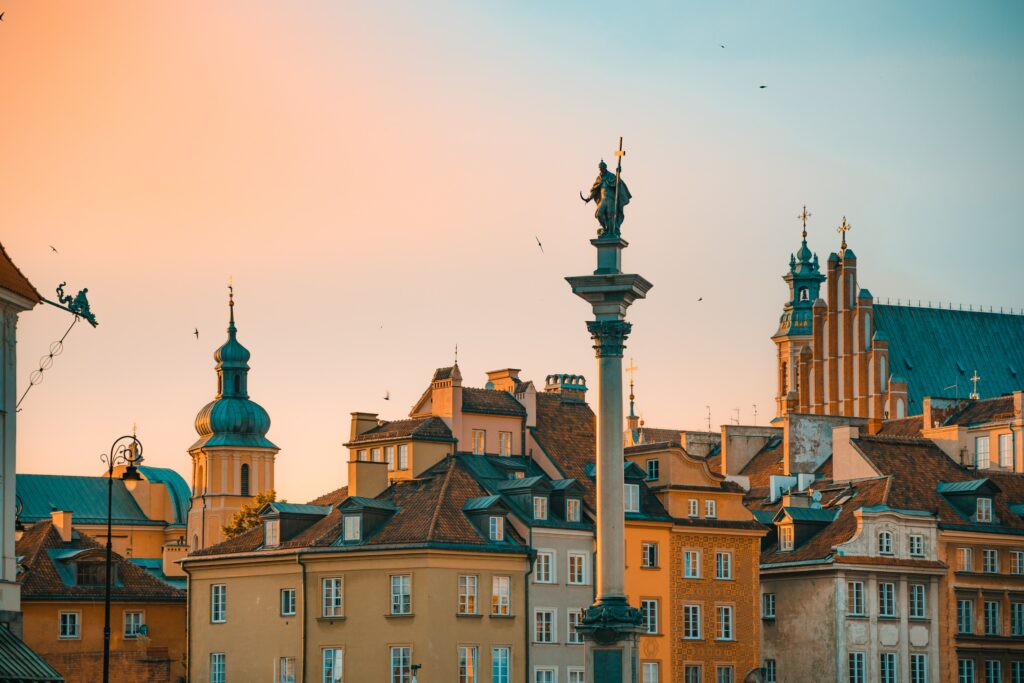 Hotel advertising that can reach any traveler, anywhere
Travelers looking to book a hotel use multiple channels to find their ideal place to stay, from social media to travel websites, and more. This is why it's imperative that you know when — and where — to reach the right traveler. Whether you're trying to reach early-bird or last-minute bookers, our targeting capabilities can help you connect with the right traveler at the right time.
Las Vegas Convention and Visitors Authority
Another partner that used PassportAds to intelligently reach travel shoppers is the Las Vegas Convention and Visitors Authority (LVCVA). During lockdown, Las Vegas was unable to host many of the events the local economy depends on. Special events, concerts, business and convention travel – not to mention traditional leisure travel – all shut down. That's why as soon as local restrictions lifted, the LVCVA knew it needed to raise awareness that the city was open for business, so it could help build momentum for recovery. The LVCVA worked with the Media Solutions team on a new PassportAds campaign targeting domestic travel shoppers across the web. These shoppers were shown an inspirational video that highlighted which attractions were back open. Overall, the campaign drove an average 70% video completion rate, which helped increase demand for hotel stays.