February 17, 2016
We love being in the business of travel marketing – there is not much that can beat raising awareness of innovative destinations and brands with travelers. The content tends to be beautiful and aspirational, the call to action clear, and the audience engaged and excited to explore. Still, successful campaigns are not always a given, so we are thrilled when our work with marketing partners is recognized by the industry.
In this case, we are especially honored to receive four awards from the esteemed HSMAI Adrian Awards, including the Platinum award for our '#VanGogh2015' campaign with the Netherlands Board of Tourism & Conventions (NBTC) in the social media campaign category, and a gold for social networking single entry category. We were also awarded a gold win for the VisitBritain 'Find Your Storybook' campaign, and a bronze win for the Expedia 'Travel Yourself Interesting' campaign with Dubai Tourism & Emirates.
As a Platinum Adrian winner, chosen from more than 1,300 submissions to the competition, we were asked to present our #VanGogh2015 campaign onstage at the HSMAI Digital Marketing Strategy conference today. Andrew van der Feltz, head of business development at NBTC, and Angelique Miller, our global director of Creative Partnerships, shared the backstory behind the campaign, including: how the destination decided to focus on iconic Dutch artist Vincent Van Gogh to differentiate and inspire travelers to experience Holland beyond Amsterdam, and how Expedia Media Solutions tied the artist into an innovative social crowdsourcing campaign with Twitter's flock to unlock mechanism. See more about the campaign here.
We are also so proud of Monya Mandich, our head of Marketing & PR at Expedia Media Solutions, who HSMAI honored as one of its Top 25 Extraordinary Minds in Hospitality Sales, Marketing & Revenue Optimization. Monya is known in the industry for taking an insights-led approach—with custom research aimed at solving marketing challenges at its core—and continually raises the bar in increasing awareness and positioning Expedia Media Solutions as a thought leader in the travel marketing space.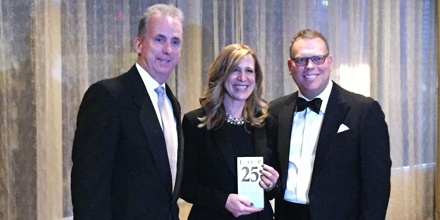 We are looking forward to building on this momentum with our digital marketing partners, as we find new creative and innovative ways to engage travelers across our platform this year.