Reach last-minute shoppers in Australia and New Zealand
lastminute.com.au is the ultimate travel companion for Aussies and Kiwis when it comes to booking last-minute hotels, flights, car rentals, and experiences.
308 thousand
Monthly Unique Visitors*
2.3 million
Monthly Page Views*
---
The lastminute.com.au audience
lastminute.com.au specializes in helping three types of travelers:
Spontaneous Travelers
who book between 0-7 days before departure
Disorganized Travelers
who book between 0-14 days before departure
Business or Leisure Travelers
who book between 0-72 hours before departure
---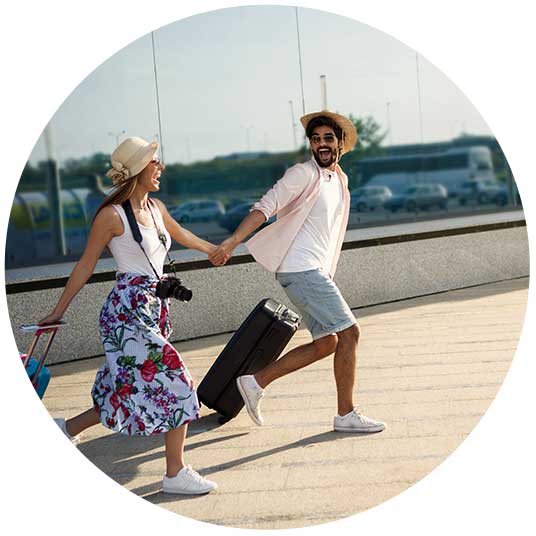 About Lastminute.com.au
From luxury city stays and long weekend escapes to spontaneous overseas adventures, lastminute.com.au inspires Aussies and Kiwis to live spontaneously, with great last-minute deals.
Travelers can choose from millions of last-minute room offerings, whether they're staying for just one night or longer. They also have access to awesome last-minute flight deals, activities, and packages.
---
Drive brand awareness and conversion
Our advertising solutions on lastminute.com.au adapt to your needs, whether your objective is building brand awareness or driving conversions. These include …
Audience Extension
Stay top of mind with travel shoppers, no matter where they they venture across the internet.
Display Advertising
Raise visibility and engage highly qualified travel shoppers with Display Advertising solutions.
---
Discover more audiences
Take a look at our other brands to find out how you can reach other traveler types.

---
*Based on Expedia Group Omniture data (Monthly average figures between July-December 2021)

Connect with our digital media consultants to learn how to best engage, influence, and convert your target travel audience.