ebookers
A full-service travel site that reaches a premium audience across Europe.
eBookers Brand Reach
1 million
Monthly Worldwide Unique Visitors
13 million
Monthly Worldwide Page Views

165,000
France Unique Views

149,000
Germany Unique Views

538,000
United Kingdom Unique Views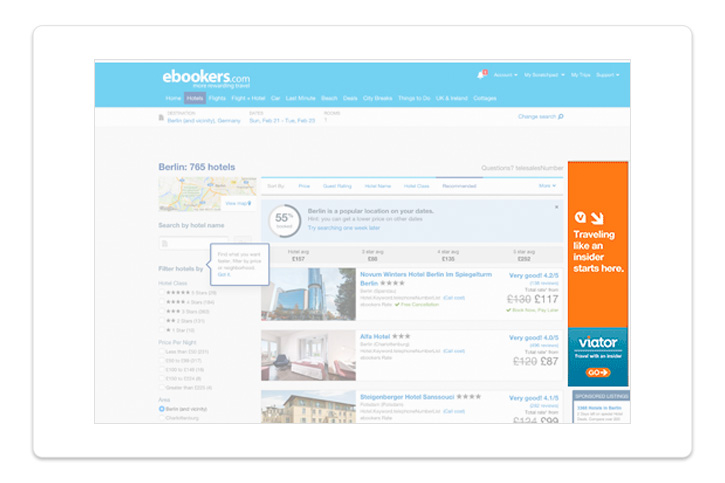 Hotel Search Placement
Capture a larger share of voice through integrated display media like this 160×600 hotel search results placement.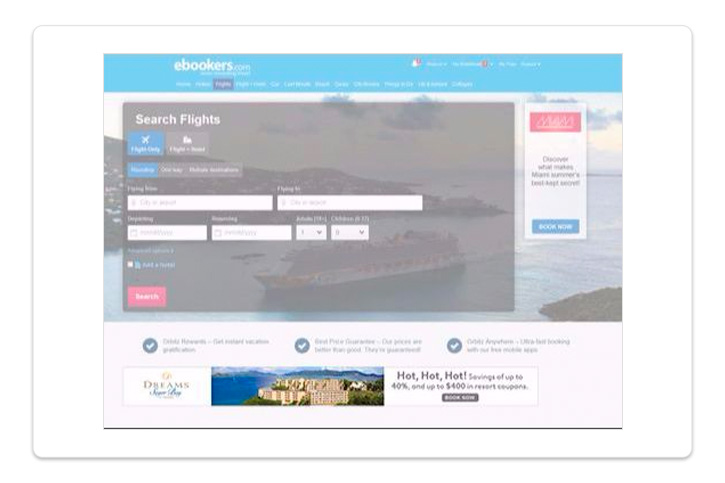 Flight Placement
Let us create custom creative that allow you to integrate your branded message or offer within the eCommerce site experience like these custom and IAB standard flight search path placements.
ebookers Global Sites
Germany
Ireland
Switzerland
Connect with our digital media consultants
to learn how to best engage, influence, and
convert your target travel audience.