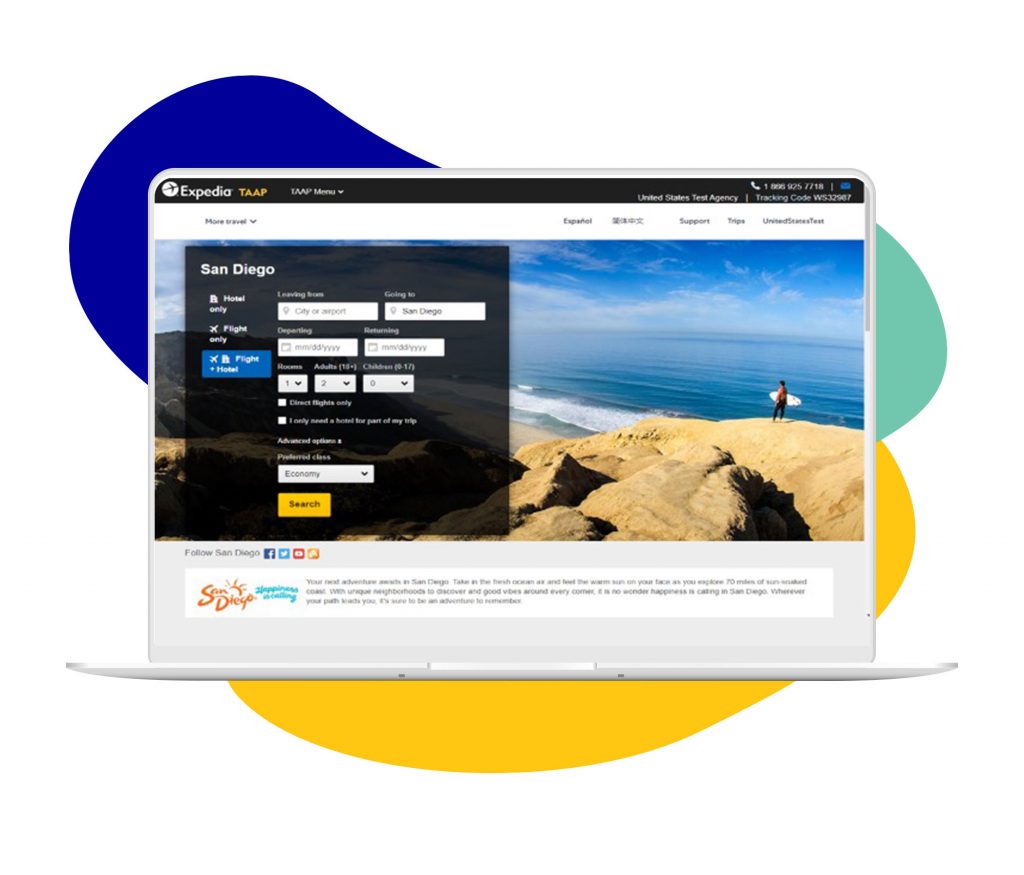 Engage with travel agents and influence offline shoppers
Expedia's Travel Agent Affiliate Program (TAAP) is used by thousands of travel agents across the world to help offline travel shoppers to find and book their perfect trip
---
The Expedia TAAP Audience
The travel agents who use Expedia TAAP are trusted travel advisors, always influencing and encouraging traveler purchase decisions. It's their job to book travel, which means they make more bookings and spend more than the average travel shopper.
Travel agents search and book travel for an audience that isn't shopping for travel online. Only Expedia Group Media Solutions connects advertisers with this influential type of travel shopper.
Purchase more often
16X more purchases annually than an average Expedia shopper.
Tend to spend more
The average booking value of TAAP travel agent bookings is 40% higher than other Expedia shoppers.
Are online to buy
Expedia TAAP's travel agents book hotels 7x as often, air & car 2x as often, and activities 8x more often than other Expedia shoppers.
---
About Expedia TAAP
Expedia TAAP is used by thousands of travel agents across the world as their go-to booking platform.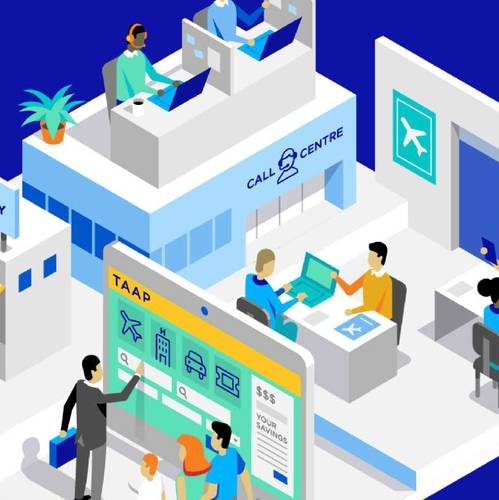 Expedia TAAP is a ready-built, web-based booking platform for travel agents with over 3 million agent bookings per year. Expedia TAAP provides a world-class booking experience, an unmatched breadth of travel products, and exclusive rates and competitive commissions.
This powerful platform offers access to the same accommodations, flights, car rentals, and activities selection available on Expedia. Travel agents can choose from over 1.69 million properties, 500 airlines, 175 car rental companies, and over 200,000 activities. Because no integration is required, it's incredibly user-friendly for small and medium sized travel agencies and agents.
---
Want to learn more about Expedia TAAP?
Check out our Expedia TAAP infographic to understand more about the platform and its audience, including some of the Expedia TAAP travel shopper's key traits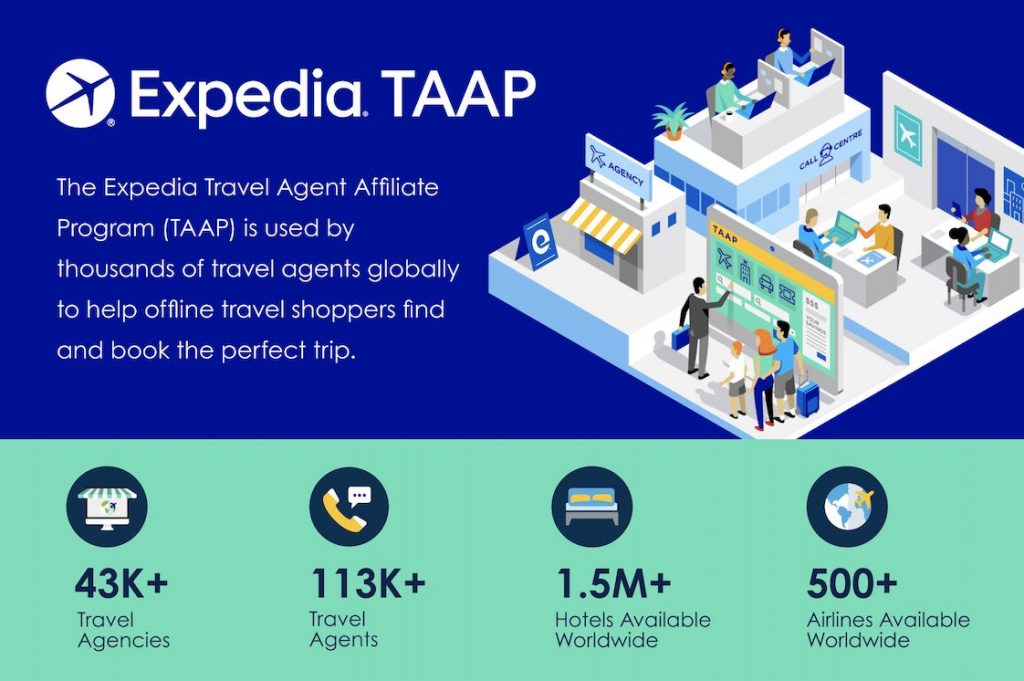 ---
Drive brand awareness and conversion on Expedia TAAP
Our advertising solutions adapt to your needs and help you connect with the Expedia TAAP audience, whether your objective is building brand awareness or driving conversions.

Co-Op Campaigns
Create a bigger impact with our Co-Op Campaigns, where we connect complementary destinations, hotels, airlines and more to engage jointly with travel shoppers.
Display Advertising
Raise visibility and engage highly qualified travel shoppers with Display Advertising solutions.

---
Discover more audiences
Take a look at our other brands to find out how you can reach other traveler types.
---
*Expedia TAAP data 2020
*Expedia TAAP internal data

Connect with our digital media consultants to learn how to best engage, influence, and convert your target travel audience
*Expedia Group, TravelAds and Accelerator incrementality data, 2022