Orbitz
A leading full-service travel brand that reaches a premium travel audience across North America.
Orbitz Brand Reach
10.9 million
Monthly Worldwide Unique Visitors
10.6 million
Monthly US Unique Visitors
85 million
Monthly Worldwide Page Views
84 million
Monthly US Page Views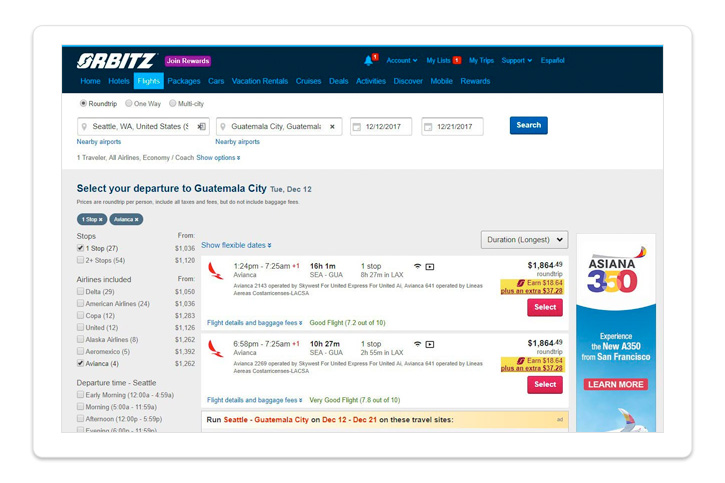 Orbitz Rewards Sponsorship
Orbitz Rewards is the customer loyalty program for Orbitz.com, where customers can earn free travel rewards with every booking, in the form of Orbucks.
By combining loyalty and display advertising placements together, partners have a unique opportunity to differentiate their brand and increase exposure on Orbitz.com. This is done by offering Orbitz customers extra Orbucks when they book the promoted product for a limited time.
Orbitz Global Sites
Connect with our digital media consultants
to learn how to best engage, influence, and
convert your target travel audience.