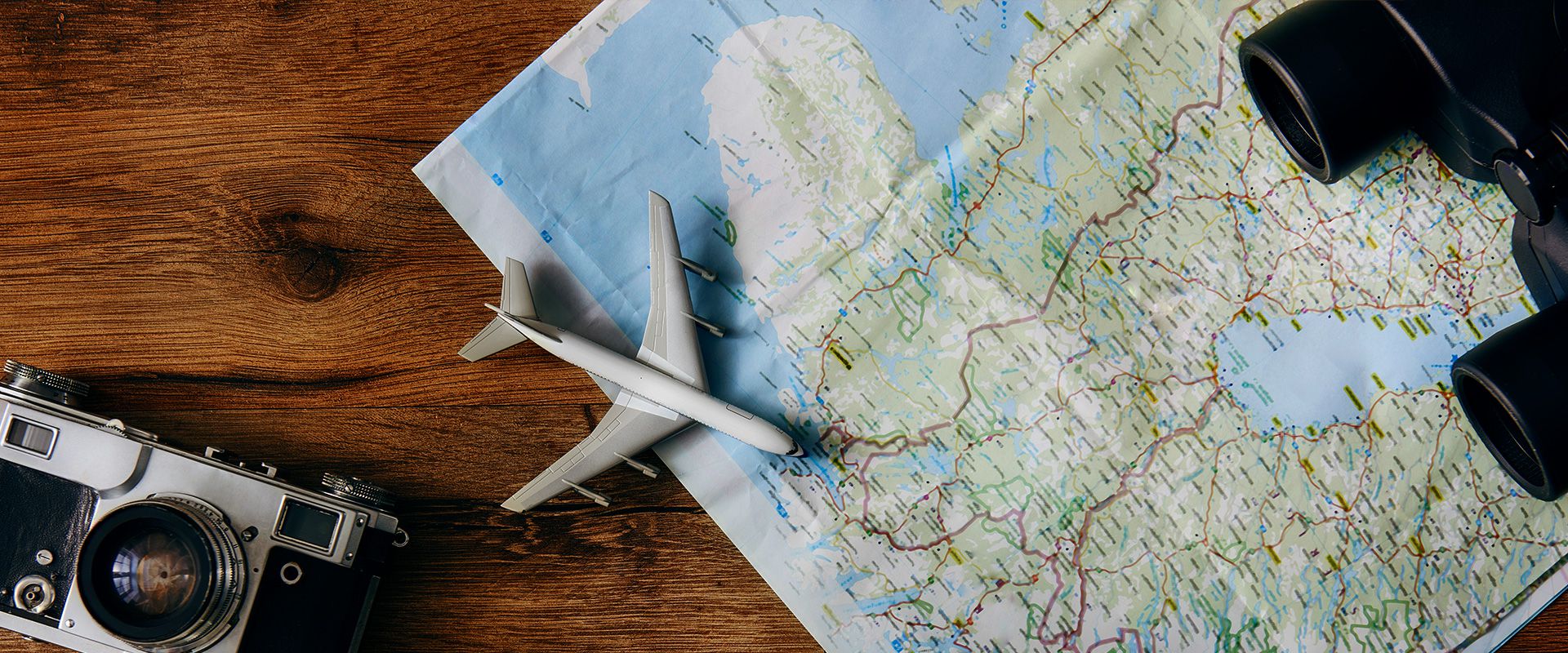 Expedia Overview
One of the world's leading full-service online travel brands. Expedia is a trusted resource for those wanting to reach an affluent, global, and engaged audience.
Expedia Brand Reach
47.6 million
Monthly Worldwide Unique Visitors
413 million
Monthly Worldwide Page Views
34.7 million
Monthly US Unique Visitors
247 million
Monthly US Page Views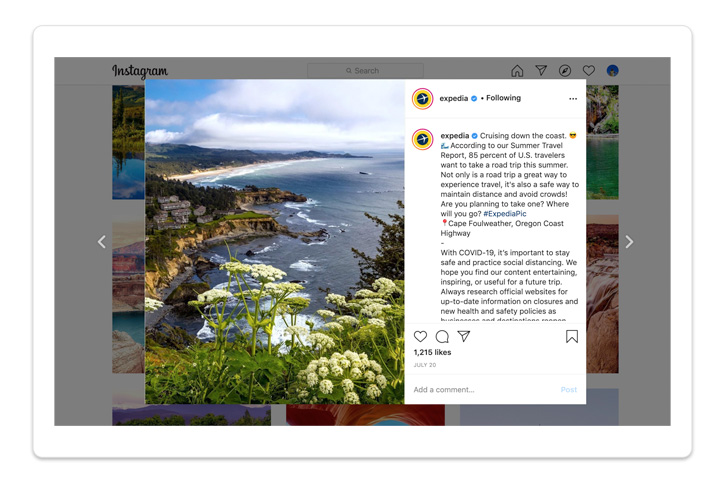 Expedia Social Media
Engage an affluent audience and create a dialogue about your branded content with our social media products. Promote your content and grow your social following through co-branded promotions, cross-platform contests, and more.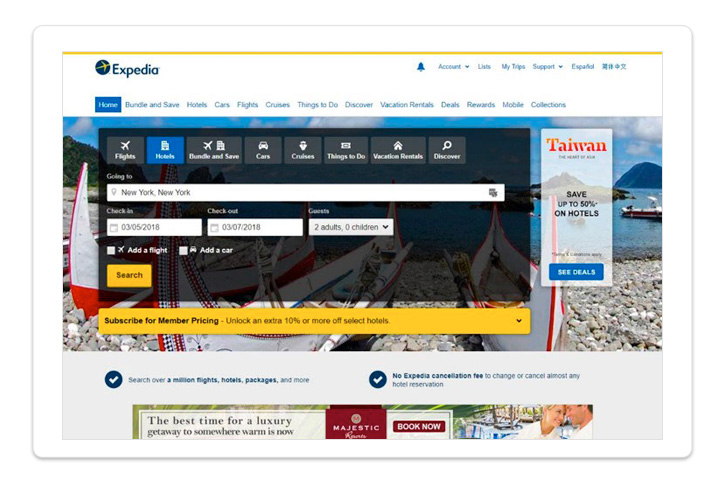 Homepage Placement
Expedia's global homepage placements offer multiple standard IAB and custom options to help you inspire your target travel shopper.
Expedia Global Sites
Argentina
Australia
Austria
Belgium
Brazil
Canada
China
Denmark
Finland
France
Germany
Hong Kong
India
Indonesia
Ireland
Italy
Japan
Korea
Malaysia
Mexico
The Netherlands
New Zealand
Norway
Philippines
Singapore
Spain
Sweden
Switzerland
Taiwan
Thailand
United Kingdom
USA
Vietnam

Connect with our digital media consultants to learn how to best engage, influence, and convert your target travel audience.